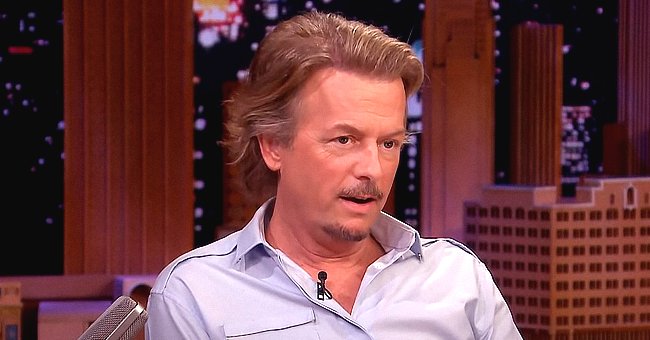 Youtube.com/The Tonight Show Starring Jimmy Fallon
David Spade Pays Tribute to Late 'Tommy Boy' Co-Star Brian Dennehy

David Spade honors the late Brian Dennehy "Tommy Boy," with a couple of throwback images from "Rambo: First Blood" that starred the duo.
Sadly, the veteran actor Brian Dennehy, 81, was reported to have died in New Haven, Connecticut. Families of the two-time Tony winner expressed their grief in an emotional statement.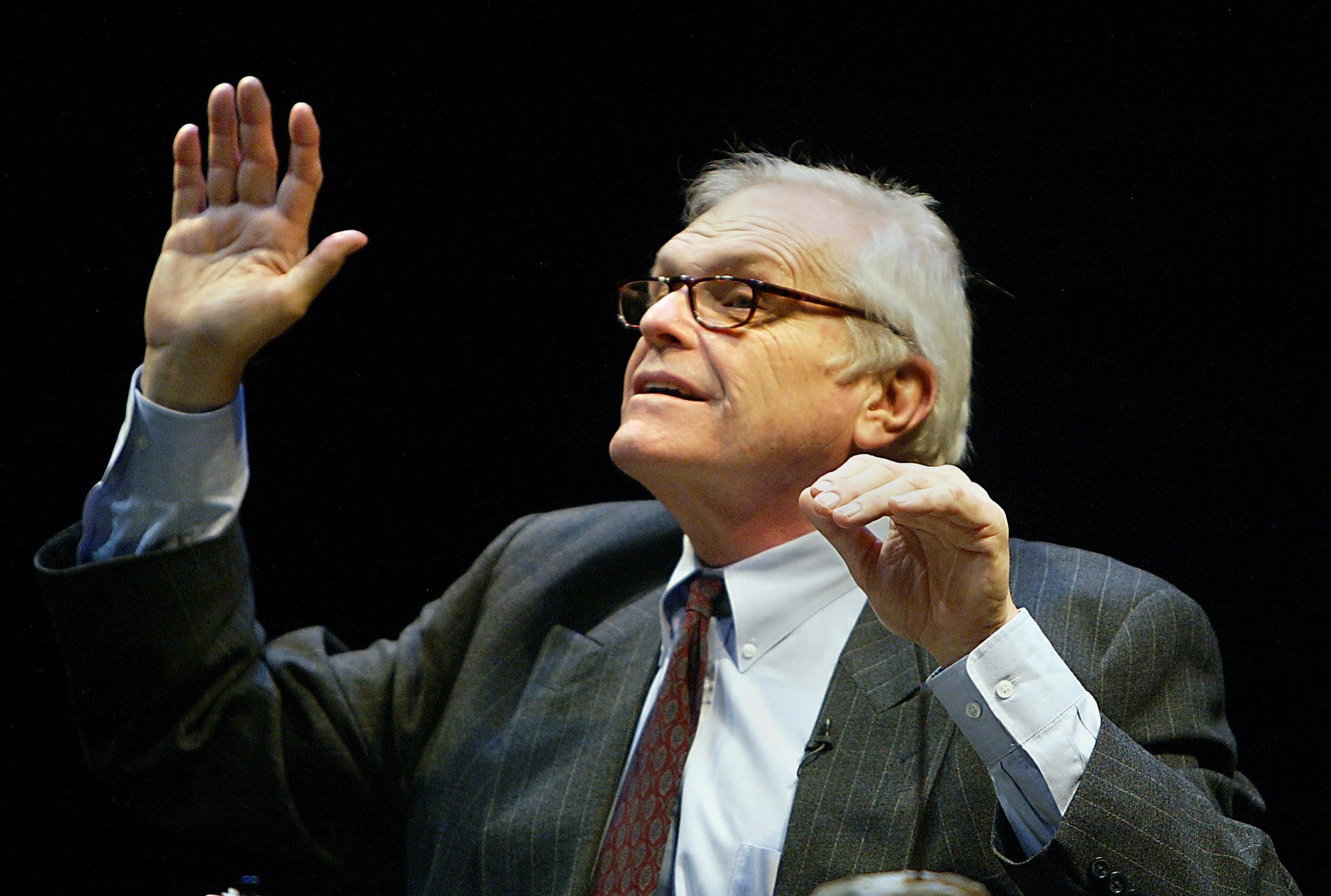 Brian Dennehy as Dalton Trumbo in "Trumbo" on January 20, 2012 | Photo: Flickr/Allen Brisson-Smith
They explained that the actor's death was of a natural cause and not coronavirus related. David was, however, one of the few entertainers who paid tribute to the iconic personality.
He took to twitter to share two pictures showing Brian on the set of "Rambo: First Blood." With very minimal words, the actor explained that the news was indeed a tragedy. Spade captioned the post:
"What a loss. Brain Dennehy #RIP."
Fans of the notable actor flooded his timeline with comforting messages, with each comment referring to the swell time they had watching the comedy-drama.
A fan went further to imply that Brian was a super hilarious character. Another wrote that the deceased was indeed a commendable character.
He began climbing the ladder at an early age as a prankster.
Brian's career was built on sheer commitment and dedication to the art. He starred in many productions, from comedy dramas to crime stories and even romance.
His features included "Desire Under the Elms," "Galileo," "Long Day's Journey Into Night," "Inherit the Wind," among others.
Dennehy garnered the respect of other Hollywood celebrities who extended their condolences to his family after the significant loss. Actor William Shatner shared a heartfelt message saying:
"Condolences to the family of Brian Dennehy. A wonderfully talented actor."
The 81-year-old is survived by his five children, Kathleen, Deirdre, Elizabeth, Cormac and Sarah, and his second wife, Jennifer Arnott, who is a fashion stylist.
Several hearty comments have been made by those who shared a relationship, either personal or professional, with the deceased. David's tribute showed that not only does he admire and recognize a man of potential, but he is also a credible actor.
Over the years, the Michigan-born has catapulted himself to the top by an outstanding passion in his craft. He began climbing the ladder at an early age as a prankster and earned his first role in 1987 in a crime series.
Please fill in your e-mail so we can share with you our top stories!