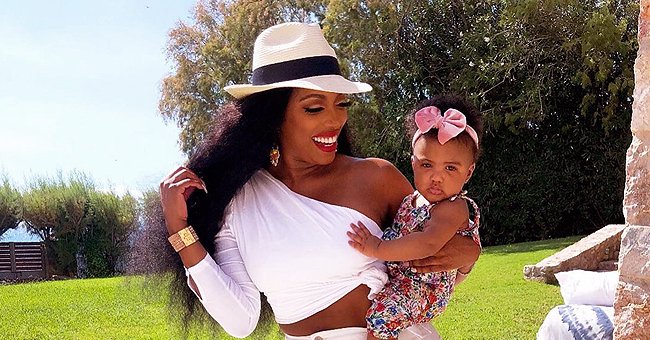 Instagram/porsha4real
Porsha Williams of 'Real Housewives' Shares Videos of Daughter Pilar Making Serious Baby Face
"Real Housewives of Atlanta" star Porsha Williams took to Instagram to share two adorable videos of her baby daughter Pilar Jhena, showing her serious babyface.
Pilar Jhena was in no mood for too many smiles in the latest video her mother shared on her Instagram page, which also had her father, Dennis McKinley, showing in the background.
The first video showed the adorable baby in a colorful flower-patterned onesie and lilac headgear, seated on her mom's lap, and looking at the camera with a serious face.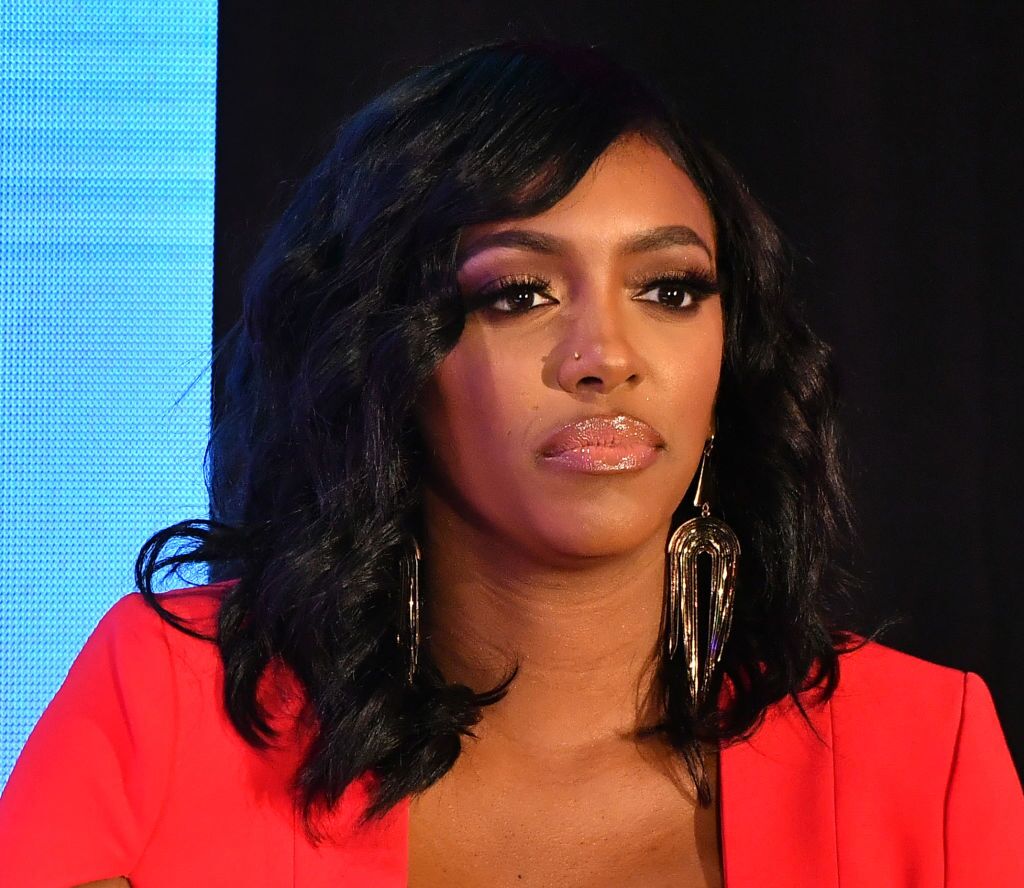 Porsha Williams onstage during the A3C Festival & Conference at AmericasMart on October 10, 2019 in Atlanta, Georgia. | Photo: Getty Images
Porsha then tried to get Pilar to smile for the camera by saying some playful words to her and touching the baby's chubby cheeks. In the end, Pilar responded by waving her arms vigorously and smiling a little bit.
In the second video, Porsha tried to get her lovely daughter to say hi to the camera, but Pilar kept a straight face for a while, before smiling sweetly at the camera, and then tried to grab it. Porsha captioned the post thus:
Many of Porsha's fans reacted to her video posts, with most of them choosing to talk about the little one's serious face. One fan said Pilar had the most serious babyface he'd ever seen and wondered if she ever smiled.
Another fan said that Pilar was so cute and that the baby's facial expression gives her life, while a third fan said that Pilar looked like a doll baby.
Dennis confessed that he cheated on Porsha because sex between them wasn't so good while she was pregnant.
Porsha Williams regularly posts adorable pictures and videos of her cute daughter on social media and shared a photo and video of the lovely baby rocking a new hairdo.
In the picture, the little tot held on to her sippy cup, which she drank from while flaunting her new hairstyle that also featured white beads. In the video, she tried to climb the sofa, and also played with her cup. Porsha captioned the post thus:
"Look at my big girl hairstyle!! [emojis] #11months."
Pilar Jhena is already becoming an internet sensation, with the cute baby boasting a followership base of 342,000 followers on her Instagram account, which is operated by her mother.
Pilar's parents, Dennis Mckinley and Porsha Williams are just coming out of a rocky patch in their relationship that had them splitting for a while, before coming back together, following cheating allegations, which Dennis admitted.
Fans watched as the couple's relationship struggles unfolded in this season of "RHOA," and witnessed them as they tried to rebuild their union.
One of such attempts led them to visit a therapist, Dr. Sherry, where Dennis confessed that he cheated on Porsha because sex between them wasn't so good while she was pregnant, and also because she had postpartum depression.
Please fill in your e-mail so we can share with you our top stories!