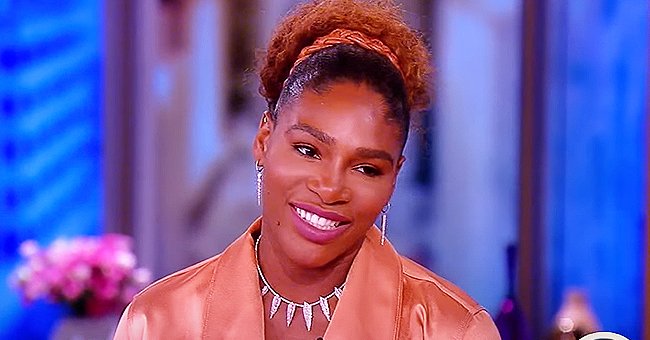 YouTube/The View
Serena Williams & Alexis Ohanian's Daughter Olympia Happily Swings in a Cute Video
The Serena Williams-Alexis Ohanian household is back with more entertainment for their fans on social media with the tennis icon's latest post showing her adorable daughter, Olympia, swinging and smiling.
Serena Williams has kept most of her fans entertained during this lockdown period with the tennis star sharing pictures and videos and updates from her household and their experiences while in quarantine.
The mother of one has shared several videos, including those of herself introducing her family members, showing some stretching routines, and even performing Roger Federer's tennis ball challenge.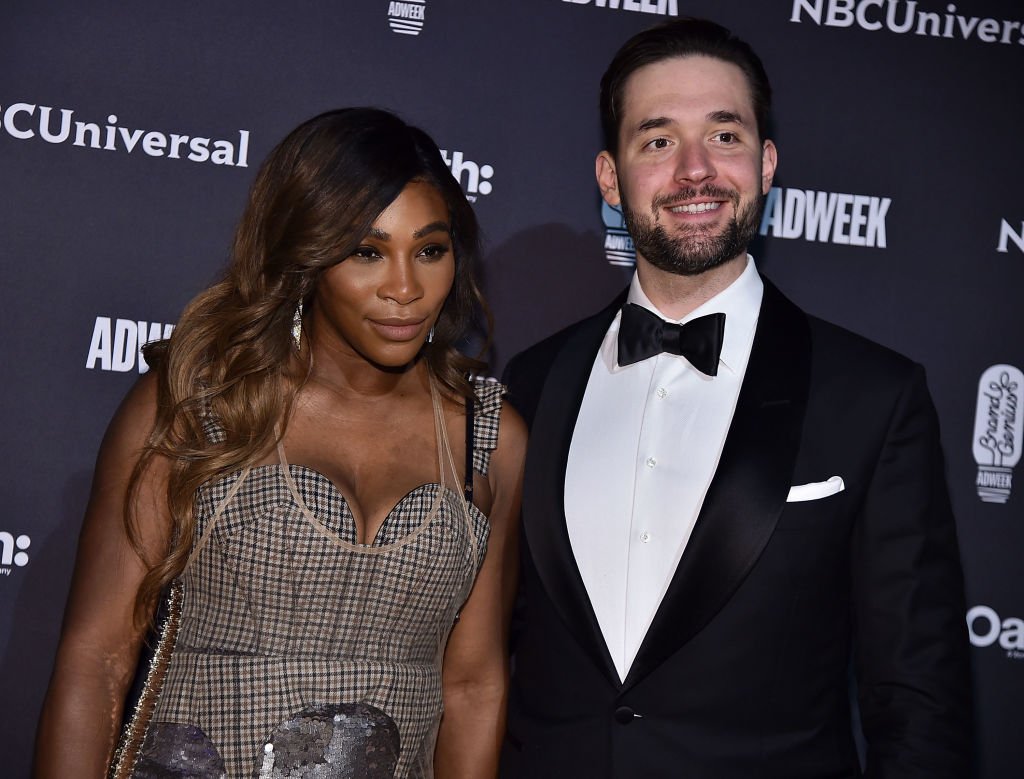 Serena Williams & Alexis Ohanian at the 2018 Brand Genius Awards in New York City on Nov. 7, 2018. | Photo: Getty Images
She has also shared several videos of herself and her daughter, Olympia, with the cutie always eager to showcase herself during her mom's videos. The latest video from the Williams-Ohanian household also featured Olympia.
The 1-second video showed the 2-year-old on a swing smiling happily, with her mother in the background, also laughing excitedly. It was shared on the Instagram page of Olympia's doll, Qai Qai, who wrote:
"Guess who has Instagram stickers? Hint: her name rhymes with cray cray [emoji]."
Many of Qai Qai's followers attempted to answer the question the famous doll posed at them, with one fan jokingly replying, "Bay Bay? Lol." As usual, Qai Qai's reply to the fan was also amusing.
The doll first told the fan that his answer was wrong, before adding that Hurricane Chris would like to have a word with him. Another fan also said that Olympia was a "sweety" and a real blessing to her family.
Serena posted a sweet selfie picture of herself and the Reddit co-founder on her Instagram story.
Even as a doll, Qai Qai's fame is impressive and is one that would have other dolls jealous. One evidence of the doll's popularity was seen when she was interviewed on Oprah magazine early last year.
Qai Qai was on a special business trip in New York and visited the O headquarters, where she shadowed as Gayle King's assistant. In her interview, the doll opened up on what she was all about, and when asked how to pronounce her name, said:
"Kway Kway."
About how she was handling her Instagram fame, Qai Qai said that she didn't see it as fame, but only had more friends. She also spoke about her love for the phrase "Boss up" on Twitter.
The doll explained that bossing up was a way of life and was about encouraging one's self and people around to concentrate on putting their best effort into everything that they do every single day.
Alexis Ohanian hasn't been left out of his wife's Instagram posts during the quarantine period, with the tennis star putting up a romantic display with her entrepreneur beau.
Serena posted a sweet selfie picture of herself and the Reddit co-founder on her Instagram story that showed them cuddling up in a sweet embrace before the couple later shared an inside joke.
Please fill in your e-mail so we can share with you our top stories!