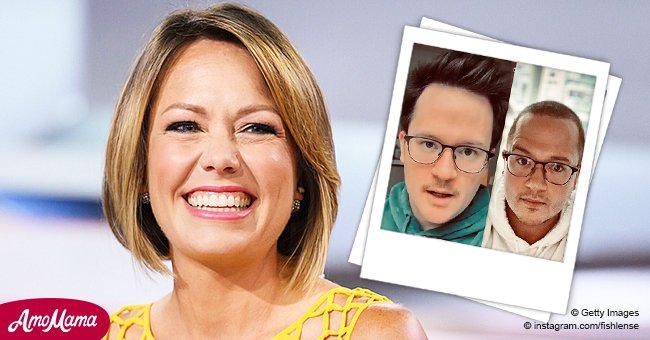 Getty Images
Dylan Dreyer' Husband Brian Fichera Looks Unrecognizable after Quarantine Makeover

Dylan Dreyer's husband, Brian Fischera, recently underwent a makeover, and he shared a before-and-after photo to show off his new hair cut.
Brian Fischera had a makeover amid the quarantine, and he looks so different. He recently shared a photo on Instagram that showed off his new look while comparing it to an old photo of himself.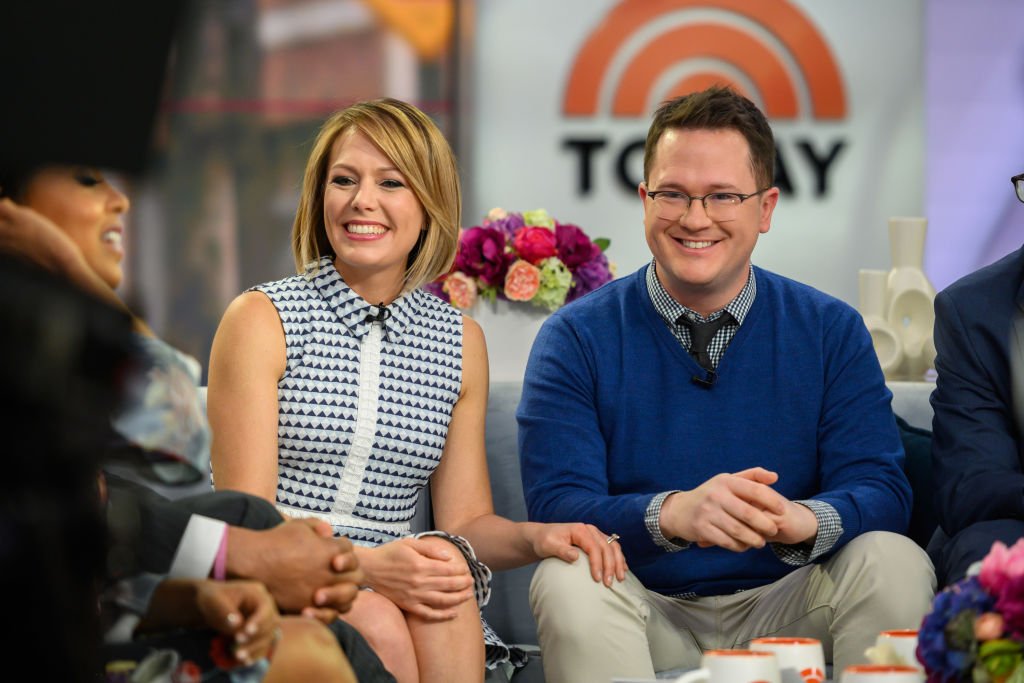 Dylan Dreyer and husband Brian Fishera appeared on "Today" on Monday, April 22, 2019 | Photo: Getty Images
In the Instagram image, Fischera put his new buzz haircut on display and went ahead to reveal the artist behind his new look in the post's caption. He wrote,
"Sorry to displace that family of birds living in my hair. New look courtesy of Dylan Dreyer, the demon barber of Fleet Street."
The NBC News cameraman joked that he looked like a special on NBC's "Dateline." Earlier this month, Brian had announced that he had tested positive for the novel coronavirus.
The father of one took to social media to share an emotional post about him experiencing symptoms of the virus and how he had to self-isolate for at least a week.
He explained in the Instagram post that he had been self-isolating in the bedroom of his son, Cal, for about ten days, to protect his wife and son from contracting the virus.
He admonished others dealing with COVID-19 to "hydrate, cry and be patient."
Fischera also revealed that he suffered headaches that were "debilitating" and a consistent fever that ran for a week.
He said that he cried a lot and added that the disease had an "emotional component" that makes its attacks more personal as if it is "tailor-made to whoever it attaches."
The husband of the "Today" co-host later expressed his current joy at the relief at being on his journey back to good health. He admonished others dealing with COVID-19 to "hydrate, cry and be patient."
Brian further advised them to be extra careful and make sure that they are entirely cured of the disease before resuming their lives.
Dylan and Brian got married in 2012 at The Cathedral of the Holy Cross in Boston, a year after they got engaged. The couple made a move to their New York residence shortly after trying the knot. They welcomed their only child together, Calvin Bradley, in 2016.
Please fill in your e-mail so we can share with you our top stories!