Duane 'Dog' Chapman's Girlfriend Francie Frane Dedicates Loving Note to Him
Barely ten months after the death of Duane Champion's wife — Beth Chapman — the reality TV star is getting a sweet note from his new girlfriend, Francie Frane.
Duane Chapman's girlfriend, Francie Frane, is grateful she met the reality TV star, and she stops at nothing to show off their relationship.
In a recent Instagram post, Frane shared a note where she expressed gratitude to God for bringing Duane into her life a few months after she lost her husband.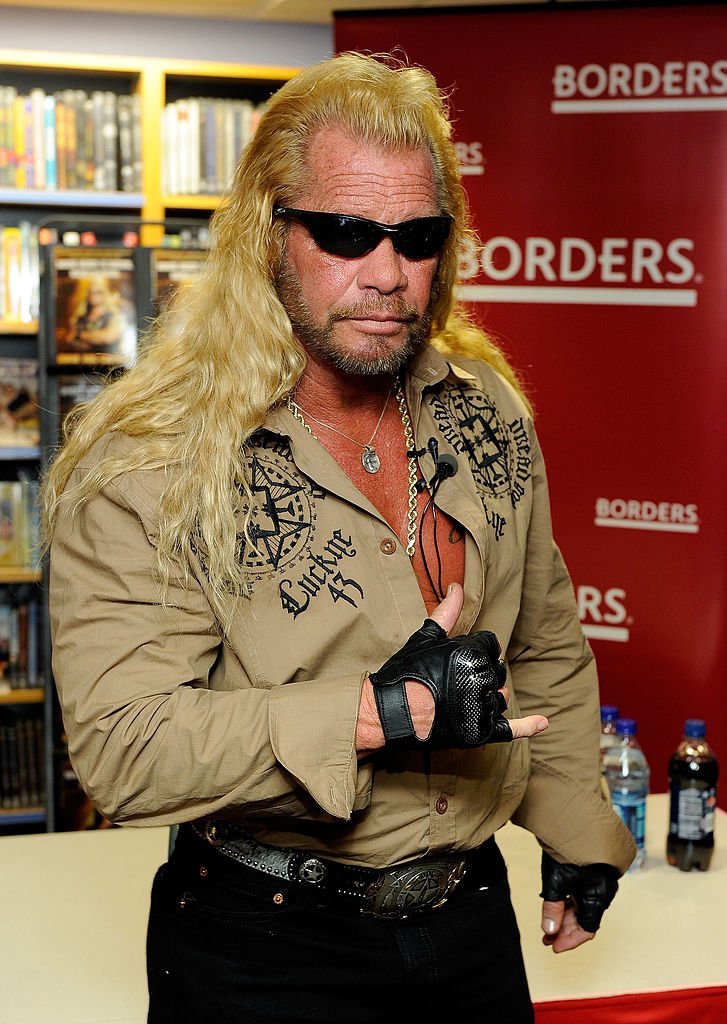 The picture featured a page from a journal where there was a hand-written note to God. Francie captioned the photo with a verse from the Bible, which she ended with, "@duanedogchapman I love you!❤."
Frane's public declaration of love for Duane came two days after the bounty hunter publicly revealed that he was in love with his girlfriend. He wrote in an Instagram post:
"I scream & Cry Beth where are you why did you leave me then I look up & see you Francie & the pain turns to a smile I LOVE YOU, WOMAN!!"
Since Chapman and Frane went public with their relationship, the couple has continuously showed off their love for each other.
In another recent post, the 67-year-old shared a picture where he was seen walking hand in hand with Francie.
The couple met months ago when Dog called her husband Bob to do some yard work at his Colorado home.
The caption explained that the lovebirds were both enjoying the weather alongside their bulldog, who was identified as Lola. 
The adorable picture was shared only a day after Frane shared a sweet love letter she received from her boyfriend. The note read:
"You are my woman created by my rib, not by my heal, and you will walk by my side all the days of our lives."
The couple met months ago when Dog called Francie's husband, Bob, to do some yard work at his Colorado home after the death of his wife.
Francie then informed Dog that Bob had died of cancer several months before Beth's death. Coincidentally, Beth had also died from cancer.
This birthed a friendship between the two, and they helped each other through their shared grief. They began attending church services together and eventually got a lot closer.
Although these two lovers grief their lost loved ones, it's great to see them both giving love another chance, and maybe there will be a new Mrs. Chapman soon enough!!