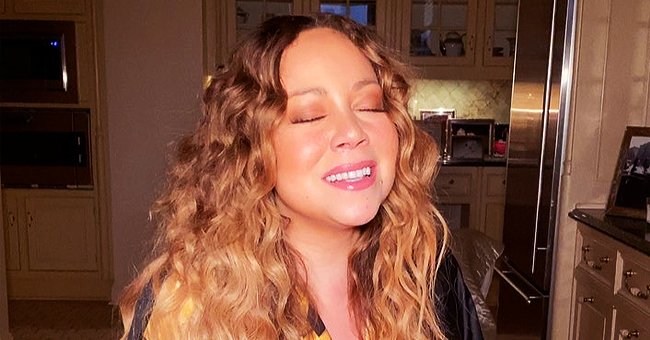 Instagram/mariahcarey
Mariah Carey's 2008 Album Tops iTunes Charts with New Version of 'Last Kiss'
Mariah Carey rewards her fans with an exceptional performance of "Last Kiss" as her "E=MC²" album leads the iTunes charts twelve years after its release.
Mariah Carey is feeling the love! The award-winning singer woke up to her album on the number one spot thanks to her amazing fans.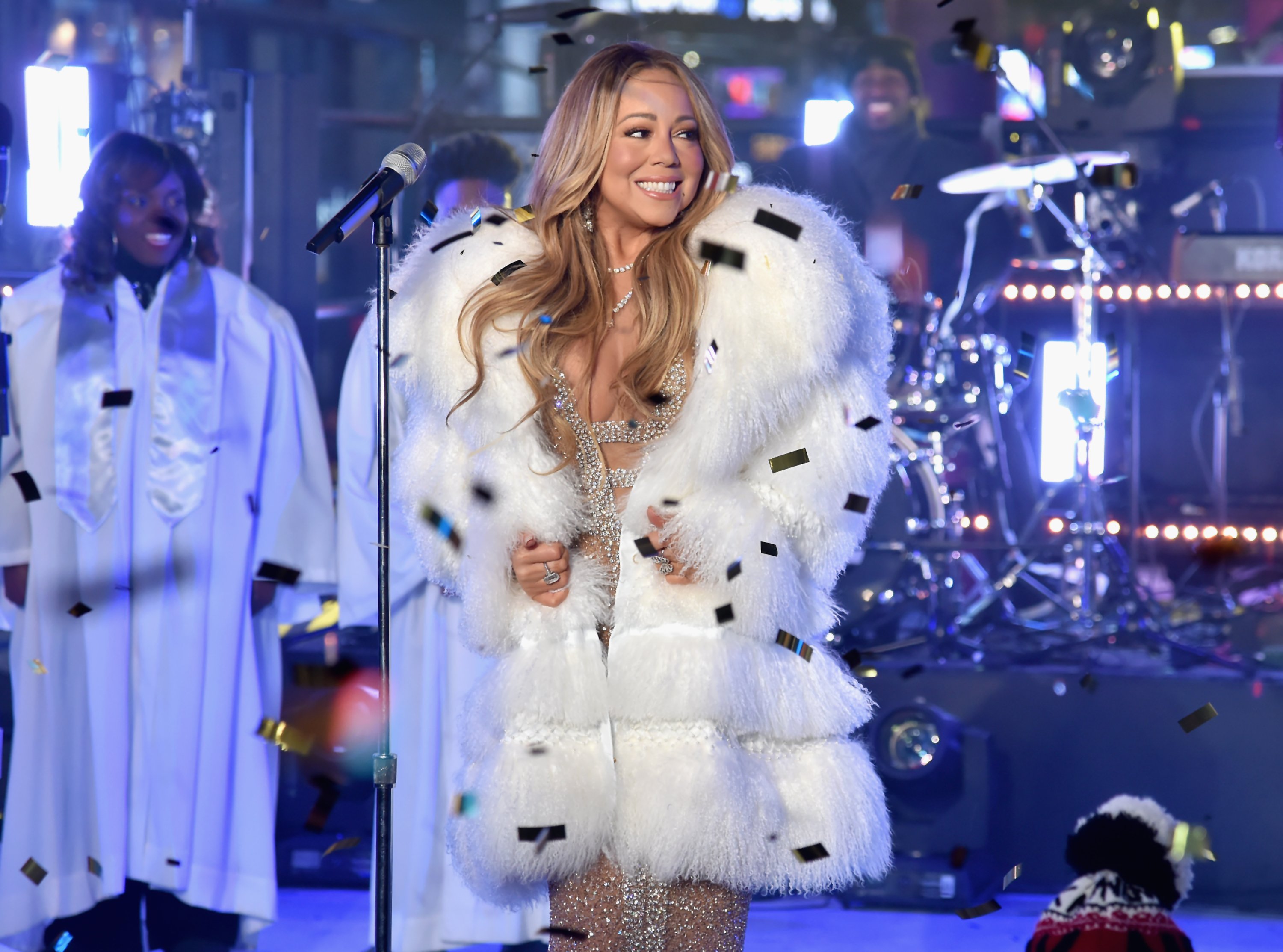 Mariah Carey performs at the Dick Clark's New Year's Rockin' Eve on December 31, 2017. | Photo: Getty Images
The 50-year-old was very surprised by the occurrence, she was thrilled by it, and so she asked her fans on twitter what song they would like her to do justice.
Mariah ended up going for the ninth track on the "E=MC²" album: "Last Kiss." The singer displayed the power and beauty of her voice as she belted out the lyrics in a short performance that took place in her home. She shared the video via her Instagram page.
She looked ravishing in a gorgeous floral kimono. Even though Mariah was not sure of all the lyrics to the song, her singing went on smoothly. The post was captioned:
"... E=MC2 is somehow the #1 album on iTunes!! On its 12th anniversary no less Lambily, you are the friggin' BEST!"
It all started with the JusticeforEMC2 hashtag, which her fans made go viral on Monday with the hopes that the album would finally get all the attention it deserves.
The incredible album features one of Carey's best songs from the 2000s, "Touch My Body." It was the singer's 18th song to make the billboard hot 100.
Another notable milestone was her fiftieth birthday, which took place late last month.
The album brought her to her 79th week on the Billboard chart, and so she was tied up with Elvis Presley for most weeks on top of the table.
This year seems to have been a great one for the Grammy-winning singer as she was inducted into the songwriter's hall of fame back in January.
Another notable milestone was her fiftieth birthday, which took place late last month. The year promises to be even better as she is set to celebrate the ninth birthday of her twin children, Monroe and Moroccan Cannon, on the 30th of April.
This year will be different as the twins, and their parents are stuck in Quarantine. A source exclusively told HollywoodLife how they were planning to go about it saying the twins would still get spoiled on their birthday, and after quarantine, Nick and Mariah would throw them a huge party.
Their father, Nick Cannon, is isolating in Los Angeles while the kids are at home with their mom in New York City.
Please fill in your e-mail so we can share with you our top stories!