Ciara & Russell Wilson Celebrated Daughter Sienna's 3rd Birthday with 'Frozen' Themed Party
American Singer, Ciara, who referred to her daughter as "Ma belle Princess," is grateful as the little one celebrates another birthday with a frozen themed bash.
The beautiful daughter of NFL player, Rusell Wilson, and Ciara, Sienna, just turned three! The duo made the day very lovely by throwing their little girl a fantastic frozen themed party.
Ciara took to her Instagram to post pictures of Sienna during the birthday celebration. The little one was rocking the blue costume of Elsa from frozen. Sienna's beautiful curls complemented the stunning outfit.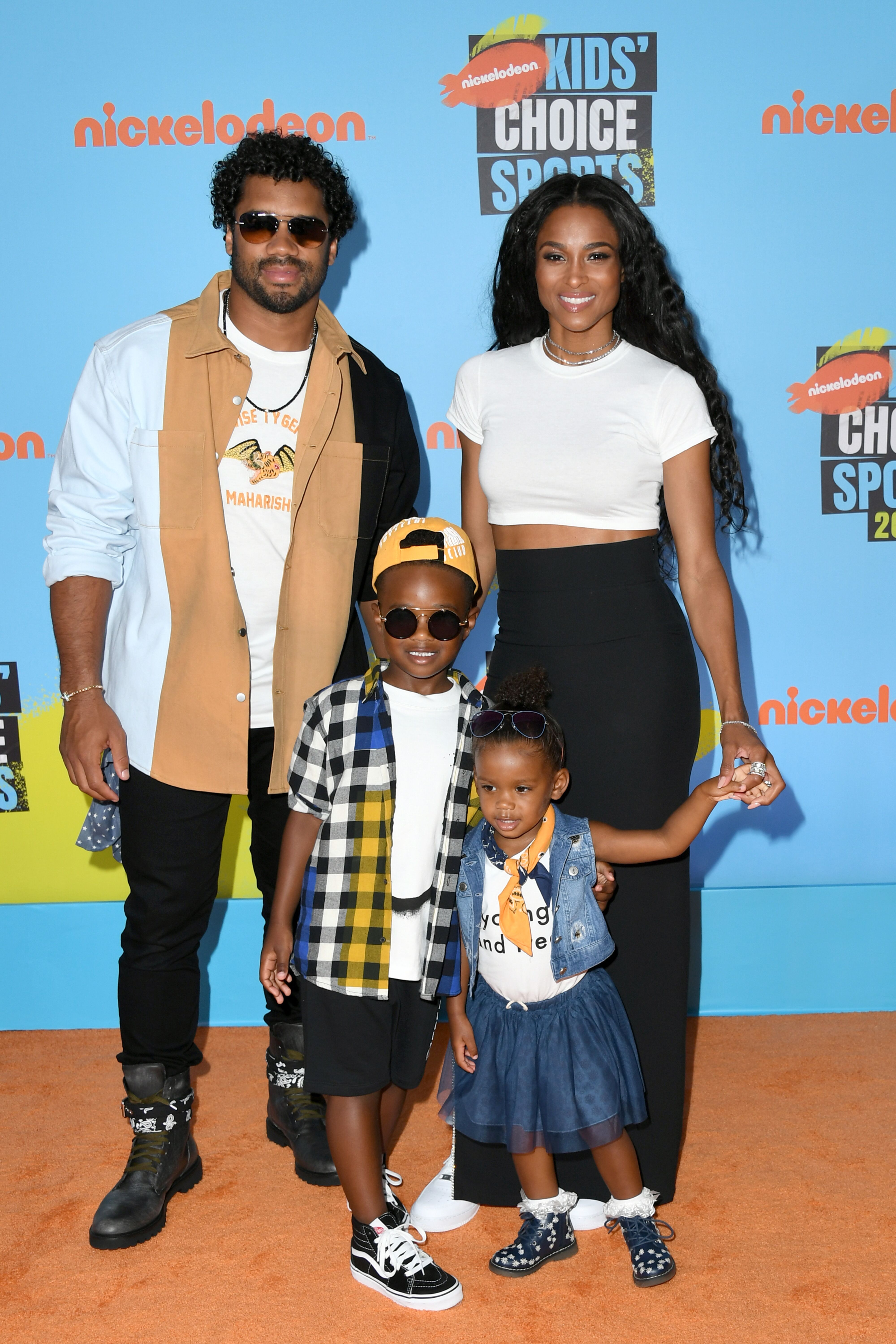 The 3-year old was all smiles as she posed in the first picture. The second showed the little one at the doorstep of a mini house, which was part of the decor.
The third and fourth showed her on a field, and in the last one, she was holding onto a stuffed toy while sitting in a blue plastic car. The photos were captioned:
"Ma Belle Princess Sienna was so Happy on her BDay. Her smile brings me so much Joy. #Quarantine #Birthday #Frozen ?❄️"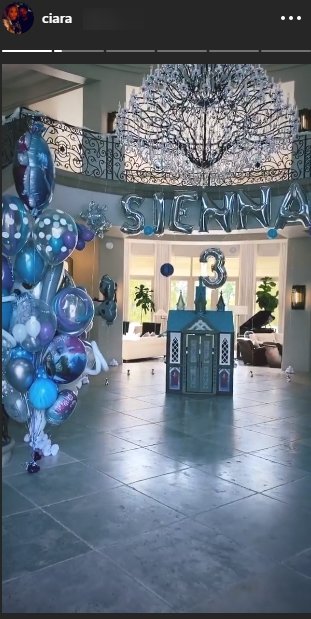 Her mom also posted a video of Sienna with her beautiful cake while the family sang the happy birthday song.
The post was a photo of Rusell holding his daughter while she gazed fixedly at him with her hand placed on his face.
Along with the birthday party, Sienna also got a special call from the teenage music star, JoJo Siwa, who was seen rocking her famous ponytail and very bold glittering makeup.
Ciara posted a picture of the 16-year-old YouTube personality on her Instagram story and thanked her for the kind gesture which had put a smile on her daughter's face:
"Thank you for the Bday call today @JoJoSiwa! Sienna was so happy to see you."
Miss Wilson's dad, Russell, was not left out of her special day. The NFL star wished his daughter a happy birthday with a heartwarming message, which he shared on Instagram.
The post was a photo of Rusell holding his daughter while she gazed fixedly at him with her hand placed on his face. She was much younger then. The three-year-old is very beautiful, just like her mom, but she had a striking resemblance to her dad.
Sienna is very special to the couple, but she is not Ciara's only child. The singer also has a five-year-old son named Future Zahir, who was fathered by her ex, Future.
The duo also announced that they were expecting another child in January, and this time, they will be having a boy.