Teyana Taylor's Daughter Iman Tayla Shumpert Jr Models Clothes from Her Own Clothing Line
Teyana Taylor's daughter Junie stuns her mother as she models for the singer's new clothing line. "I'm super fan girl'n rite now," said Teyana. 
Teyana Taylor's daughter, Junie can now add modeling to her many scene-stealing talents. The 4-year-old has a new gig as a model for her mother's new clothing line.
Junie was likely no more excited than Teyana to see her daughter fashioning hip outfits for her newly launched Juju Beez clothing line. She shared images from the little stunner's photoshoot and delighted in being her biggest fan.
"Omgggg I'm super fan girl'n rite now.... my baby for @jujubeezclothing," the singer wrote to caption photos of Junie wearing a white turtleneck shirt with the Juju Beez logo, a purple jacket, silver jeans, and shiny laced boots.
In the first photo, Junie beams as she looks away while opening up her jacket to reveal the letter "b" with antennas on her shirt. The second photo sees her posing with a boy whose back is turned to the camera.
Teyana also shared another slide show of Junie looking cute in two different outfits. The first outfit is a denim jacket with lilac fringes to match her purple skirt worn over black jeans and shiny black boots.
Her second outfit was a shirt and pants set with ladybug prints. This time she sits with her arms resting on her knees and with a serious expression on her face.
It was only a few years back when Teyana, with her husband, Iman Shumpert delivered Junie under abnormal circumstances. 
Teyana alerted her fans to her upcoming clothing line in her caption. She expressed her surprise too over how much Junie has grown.
"Omg my lady bug @babyjunie4 is getting so big I'm tryna figure out who she think she is?!!!"
It was only a few years back when Teyana, with her husband, Iman Shumpert delivered Junie under abnormal circumstances. Junie decided to arrive early, three weeks before her due date. Her parents were caught by surprise with how quickly things happened.
Teyana didn't realize she was in labor until she felt Junie's head. She had no choice but to deliver Junie at home, in their bathroom, with only Iman to guide her and a 911 operator coaching him. The ambulance arrived minutes after Iman cut the umbilical cord that tied Junie to her mother.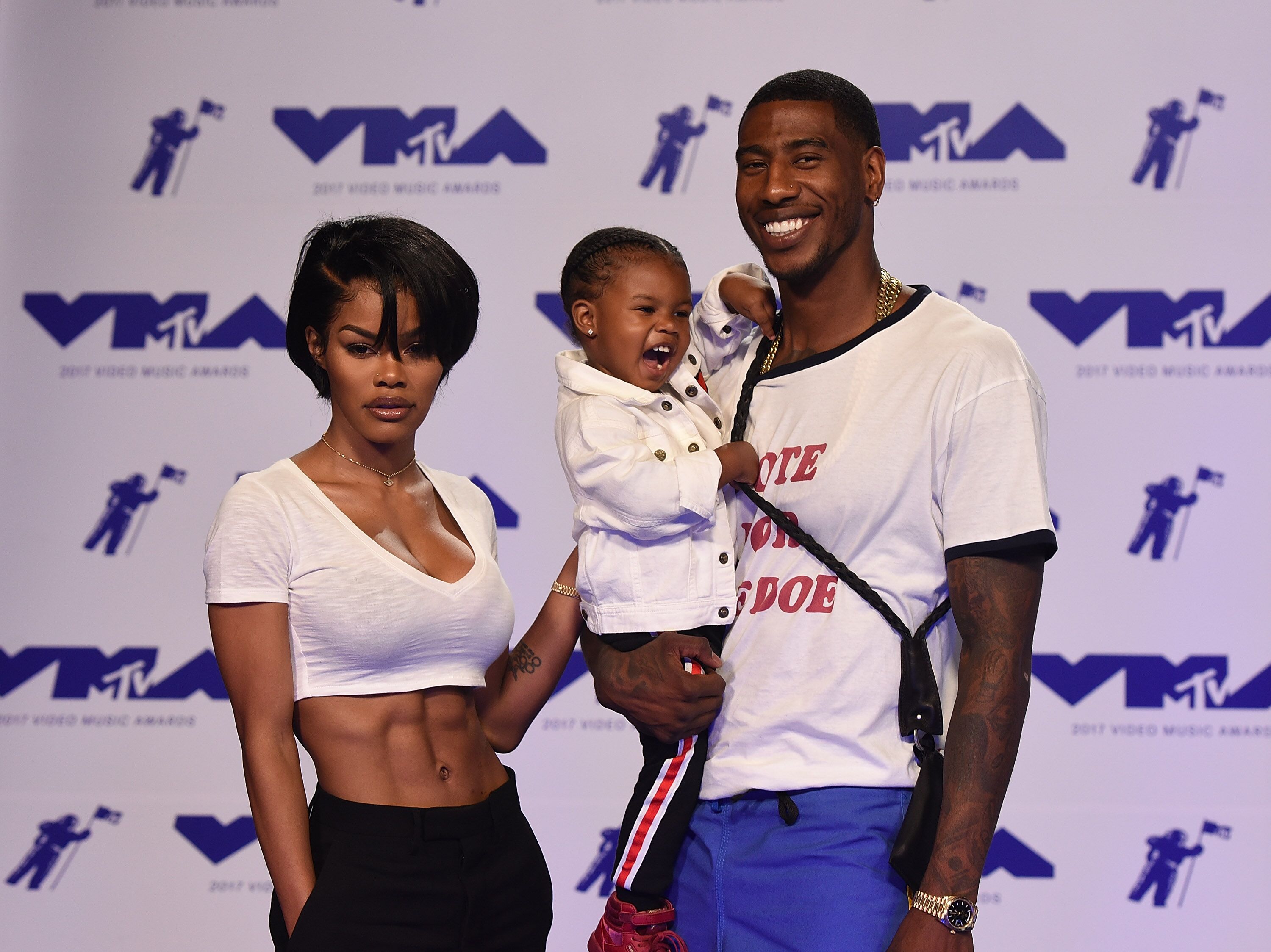 Much like how she arrived in this world, Junie never fails to surprise her parents with her gifts and antics. On several occasions, she would steal the spotlight from her mother during her shows and interviews.
Back in 2018, she grabbed the mic from Teyana during her sit-down with Angie Martinez then broke out into song. She did the same thing during one of her mother's shows that year. She sang to the audience and even waved to the crowd like a natural entertainer. Teyana couldn't help but feign passing out in disbelief.
Somehow, Junie has a way of surprising us in everything she does. We're certain with her newfound modeling career, we'll be seeing more surprises from this little cutie.