Simone Missick of 'All Rise' Has 2 Lookalike Siblings Who She Calls Blessings from God
Simone Missick is a fast-rising actress, but she's not the only talented member of her family. She has two older siblings, and they love singing together.
To Celebrate Siblings Day, Simone took to social media to share a video of herself and her siblings singing to the O'jays Soul classic "Backstabbers."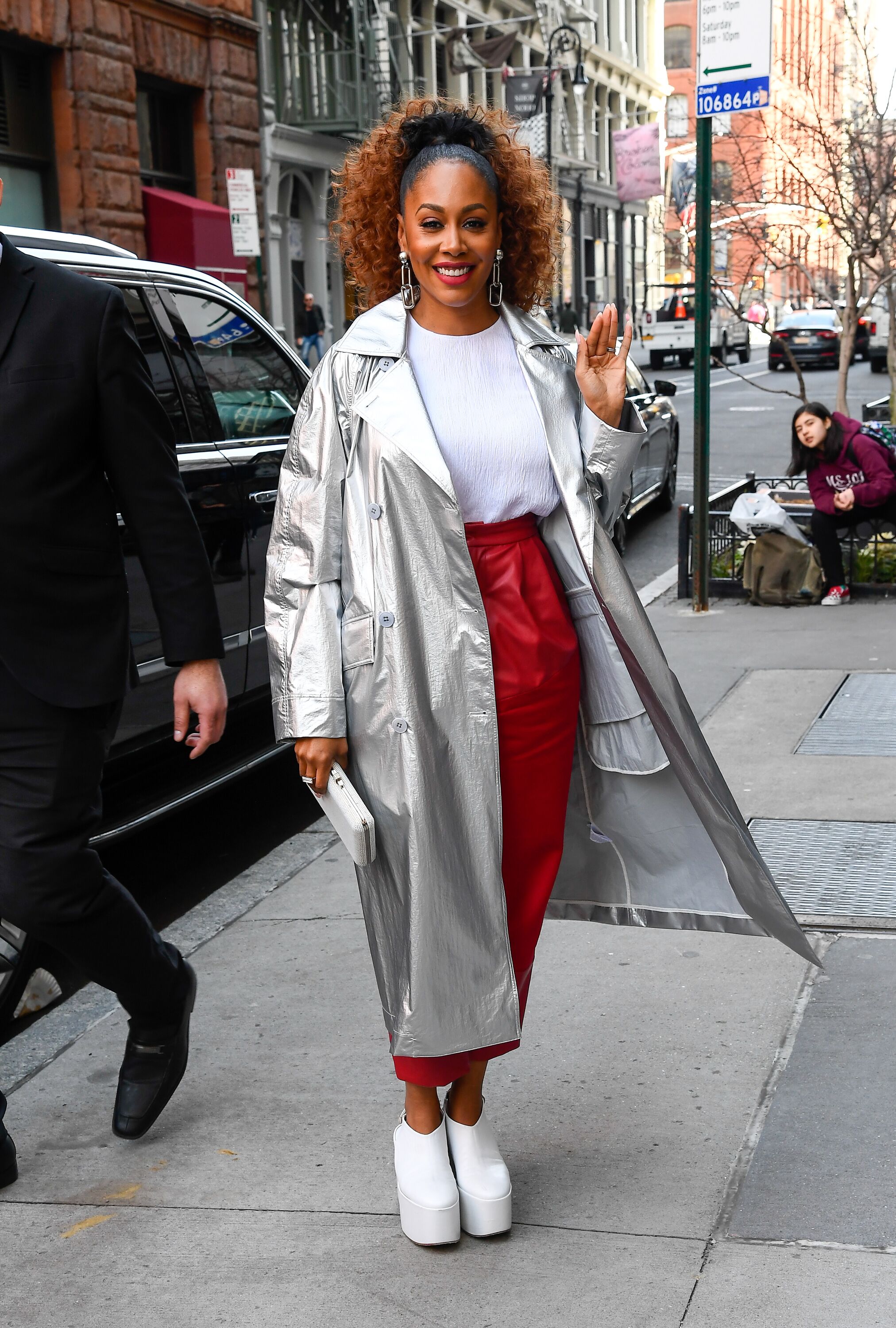 In the clip, while her brother and sister showed off their singing abilities, the "All Rise" star enjoyed handling the camera and adding some adlibs when necessary.
The show "All Rise" in which Simone stars as Lola Carmichael recently shot its Season 1 finale, which was produced as a virtual episode. 
The video was also accompanied by a few throwback pictures of the family. Some of the photos were taken at red carpet events, while others were from family gatherings.
Simone penned a beautiful caption remembering all the good times they had while growing up. She also praised their singing skills and then called them "a blessing from God." 
The three siblings grew up in Detroit, Michigan, and according to the IMDB website, the actress herself spent years trying different things like playing the violin, singing, and also playing sports before she eventually decided to focus on acting. 
In an interview with Hour Detroit, the Detroit born actress revealed that she grew up with working-class parents.
Her father was a teacher while her mother started as a health inspector for the city of Detroit before becoming a social worker. Simone described her childhood, saying, "It was a very happy, typical life." 
She also fondly recalled all the numerous extra-curricular activities she indulged in thanks to her parents before deciding to pursue acting.
The "Luke Cage" actress told Hour Detroit that some of the sports she played while in high school include basketball, softball, tennis, and track.
The Marvel actress also confirmed that for a while, she contemplated being a musician, and she learned to play the violin.
All of Missick's upbringing, however, helped her in understanding her breakthrough role as Misty Knight in Marvel series, Luke cage.
Since her debut in the science fiction series, the actress has broken other records. CBS Boston reports that she is the first African-American woman to lead a CBS TV show.
The show "All Rise" in which Simone stars as Lola Carmichael recently shot its Season 1 finale, which was produced as a virtual episode. 
The 38-year-old in a chat with Variety credited black women that paved the way in the industry for her success. Mentioning Female actresses like Viola Davis and Kerry Washington.
CBS shares that Simone Missick was featured as one of People magazine's "Ones to Watch" early in her career, and she has proved them right.