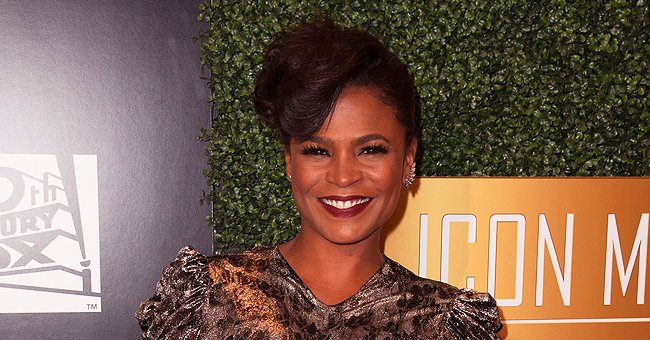 Getty Images
'Soul Food' Star Nia Long's Son Kez Dances on Bed in a Cute Video
The famed actress is without a doubt a very proud mother, but raising two kids has not stopped this lady to continue her acting career. She is now sharing some of her quality time at home with her boys while quarantining.
Nia Long is a proud mama. The actress usually shares photos of her son on her social media and shows how they are coping with quarantine time. Being a mother of two, it must be kind of busy these days.
Nia recently took to Instagram to share a hilarious video of her 8-year-old son, Kez Sunday Udoka, dancing a hip-hop song so playfully that we can not stop having fun with it. The actress also posted a photo where Kez is standing and looking at a bright full moon up in the sky. "A boy and the full moon!!!", she captioned it.
PROUD MAMA
Kez is actually Nia's second son whom she shares with long-time boyfriend and former NBA player, Ime Udoka. They have been together romantically since 2010 and got engaged five years after that, however, they have not officially tied the knot yet.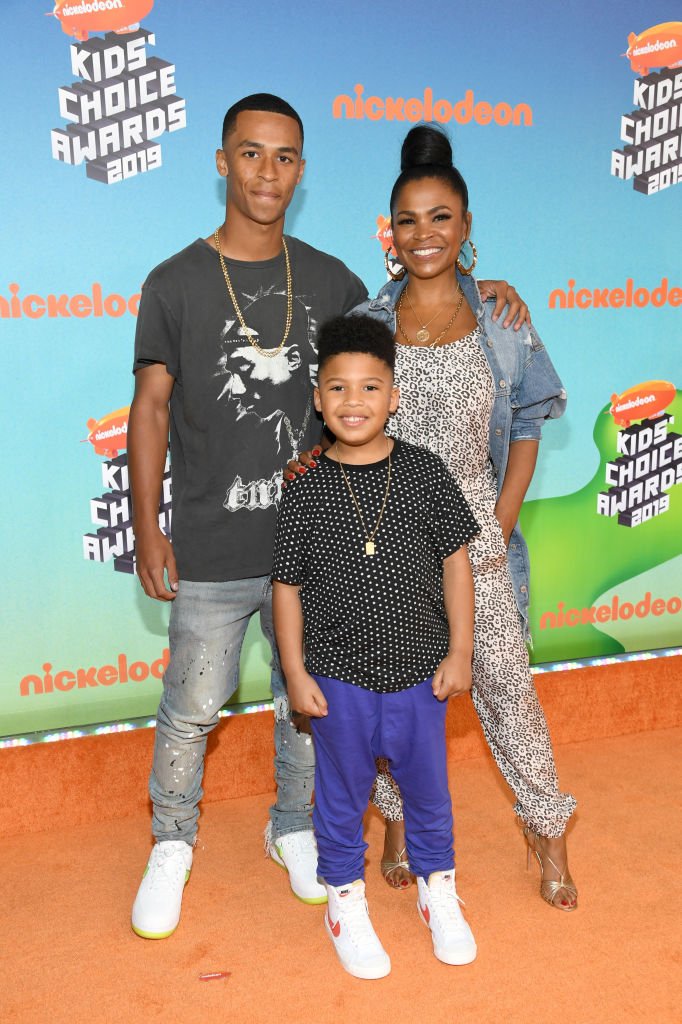 Massai Zhivago Dorsey II, Kez Sunday Udoka, and Nia Long attend Nickelodeon's 2019 Kids' Choice Awards at Galen Center on March 23, 2019 in Los Angeles, California. I Image: Getty Images.
Although Kez is the first child of the San Antonio Spurs assistant coach, for Nia, it is her second. The 'Soul Food' star already had another son, Massai Dorsey Jr., from a previous relationship. The boy was 10 years old when Kez was born.
When Massai went out for college, Nia was so proud of his achievement she took to her social media to post about it. She wrote, "The last kiss. My baby @massaidorsey is officially in college thank you @hittingyouman for supporting the process."
WORK WITH SON
In 2014, director Tyler Perry asked Nia to take the leading role in his movie "The Single Moms Club". At the time she was busy with "House of Lies", but she accepted the job because she considered that Tyler is a joyful person and very easy to work with.
Since her role involved having a son, Nia suggested Tyler allow her 11-year-old son, Massai, to audition for that character. Though Tyler was willing to hire him immediately, Nia insisted to make the boy audition for the film. She said in an interview:
"I knew in my heart he could do it, but I wanted him to go through the process of earning something and also for him to understand what I do."
After setting up the audition for then little Massai, he finally nailed it. The actress said that it was a great experience to work next to her boy, and also because she did not have to leave him while she was away for filming.
Please fill in your e-mail so we can share with you our top stories!