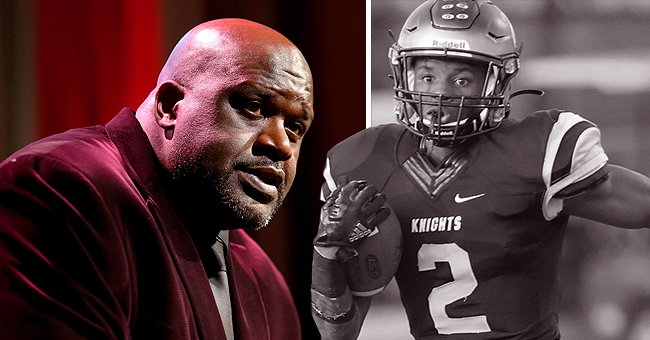 GettyImages Twitter/BSO
Shaquille O'Neal Pays for 18-Year-Old Louisville Football Signee's Funeral
Dexter Rentz was shot and killed late Saturday evening, at only 18 years old. He was only one month away from starting at Louisville University where he had just received a scholarship. His loss has become very unfortunate news for the sports community.
As soon as former NBA player, Shaquille O'Neal, knew about the unfortunate news that Louisville football signee Dexter Rentz died in a shooting in Orlando, he reached out to the kid's family to help.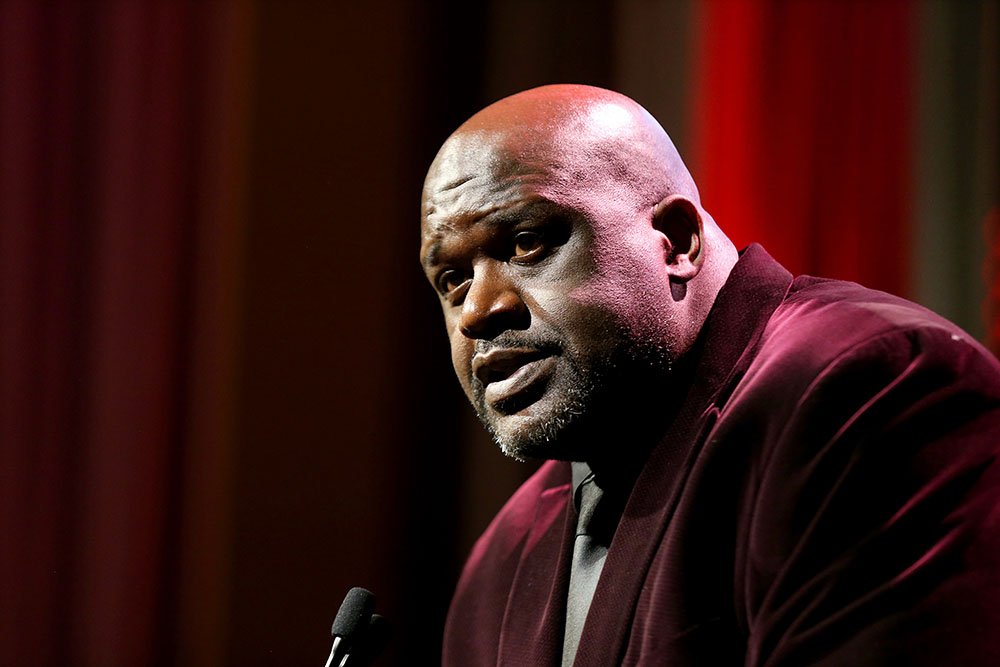 Shaquile O'Neal speaks onstage during the Sports Illustrated Sportsperson Of The Year 2019 at The Ziegfeld Ballroom on December 09, 2019 in New York City. I Image: Getty Images.
O'Neal said he saw reports on the shooting of this young football player and wanted to learn more. He found out about Rentz highlights from Ocoee High School and knew this kid was on his way to a stardom career. In fact, the new graduate had just signed with Louisville in December.
That was when the NBA star, who lives in Orlando, called the Rentz family and offered them to pay for all the expenses required on Dexter's funeral, including a horse and carriage, and a custom-made casket. "Whatever his mom wants", O'Neal said.
It was reported that Shaquille said to the Rentz family moving words on how he felt of losing their kid, he said in an interview:
"This one hurts my heart. It really does. I wish things like this would never go on. It's just so sad, and I want to be able to help his family. I wanted to take care of it."
BAD PLACE
According to an interview given by Dexter's mother, Salisa "Missy" Rentz Sinclair, Dexter was visiting his grandfather with his brother Derrick Rentz, who was with him at the time of the shooting. The Louisville recruit was about to drive away when bullets reached him and he fell into the street.
It would only be a month until Dexter enrolled at the University of Louisville on a football scholarship. His mother said in an interview how his son was simply in a bad place at the wrong time: "These guys just were doing a drive-by and let off rounds. It hit Dexter, but it was not targeted for Dexter".
After the word spread, hundreds responded with shock and sadness on social media. Zephrin Scott, Dexter's personal trainer, and Ocoee assistant football coach was also his good friend and was crushed after the shooting. "It was painful, man. I had just lost a best friend. The best friend that I have ever had in my life", he admitted to the media.
HIS ACHIEVEMENTS
The member of the NBA Hall of Fame was impressed by the achievements that Dexter had in his short career as a football player. The kid was a cornerback/slot receiver who burst on the scene as a sophomore, filling in for an injured teammate at Ocoee High School.
Last season he scored 15 touchdowns and reached almost 2,000 yards during his high school career. His success led him to chose Louisville scholarship over the other 22 Football Bowl Subdivision programs.
Many of his classmates, coaches, and colleagues, took to their social media to write something about losing such a joyful guy. Former University of Florida player Keiwan Ratliff tweeted a touching post:
"@DexterRentz was a young man full of positive energy and good vibes who always had a smile on his face"
Please fill in your e-mail so we can share with you our top stories!