Stephen Curry's Wife Ayesha Poses in Black and White Dress and Shares What Makes Her Feel Good
Famous actress and cookbook author, Ayesha Curry stuns her fans on Instagram as she shares a photo featuring her in a classy black and white dress.
Ayesha Curry pleased her fans a few days ago when she posted a gorgeous photo of herself on her Instagram page.  
In the picture, she had on minimal make-up and was dressed in an armless black and white gown. Her hair seemed to be braided and remained out of sight behind her.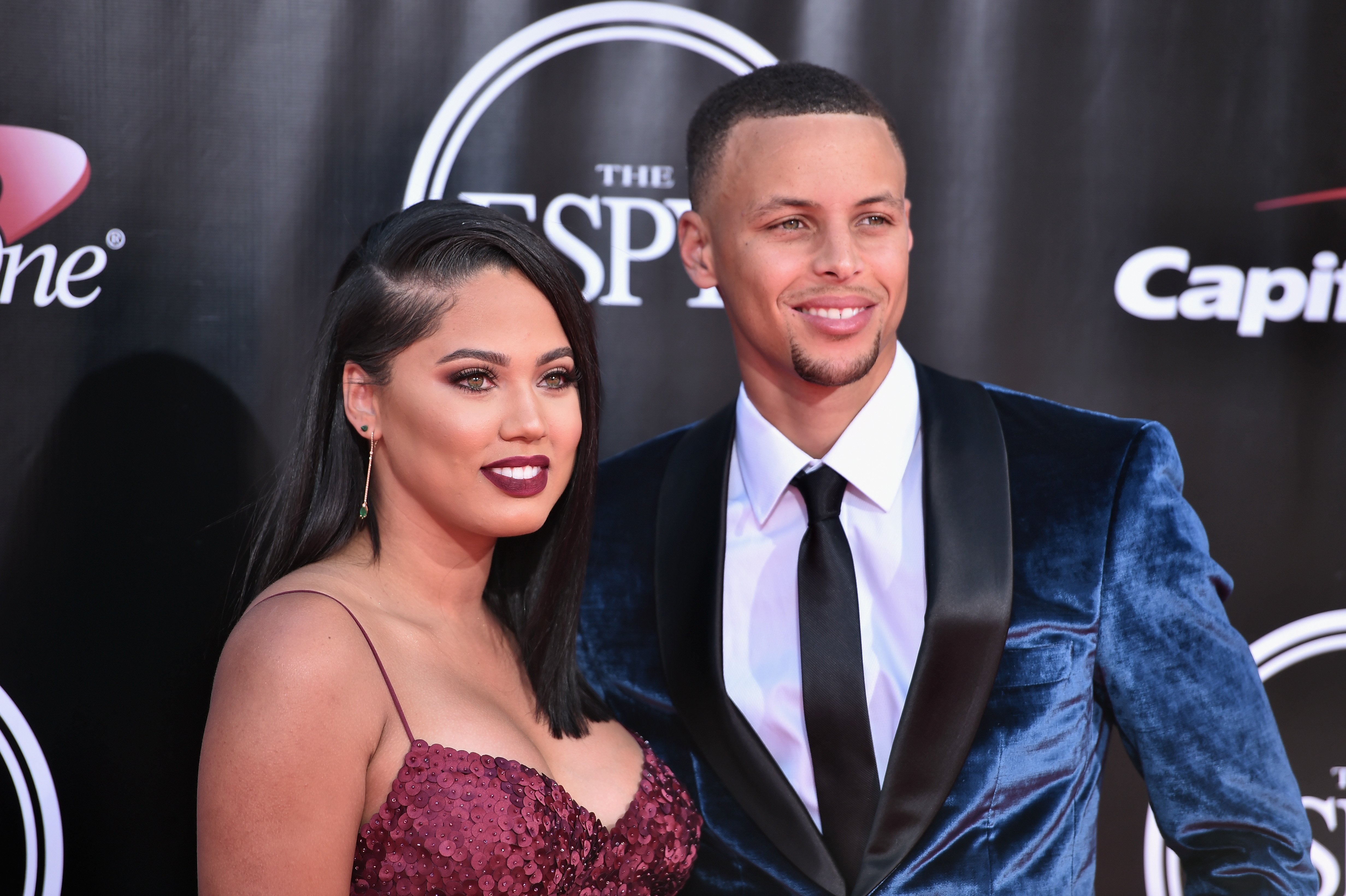 She wore a pleasant expression and held her cloth at the sides as if in a courtesy. She topped the outfit off with a high tops boot laced up in front. The caption that followed explained what she thought about the gorgeous update:
"This picture looks like how I feel on the inside after the kitchen is clean, toys are put away, and I've gotten to take a bath... with Epsom salts and a glass of wine. The little things."
Fans of the 31-year-old actress took to the comments section with praises and compliments. Most wanted to know who made her dress while others commented on how beautiful she looked. "Really love this look," a fan wrote. 
The post comes after Curry took to her Instagram page to express appreciation for her kids—Riley, Ryan, and Canon—with an adorable photo of them. 
The wolf represents Canon, while the butterfly and horse represent Ryan and Riley, respectively.  
The picture, which was uploaded just a few hours to mother's day featured Curry's two daughters and boy snuggled together, looking expectantly at the camera. 
The proud mother captioned it with a sweet heartwarming message: "MY SWEET JULY'S," she wrote in the captions, referring to the birth month of the three kids. The post attracted thoughtful comments from fans who couldn't get enough of the cuteness the trio radiated. 
Curry is married to NBA player Stephen Curry. The two tied the knot on July 30, 2011, and are still going hard nine years later. 
In December 2019, the couple revealed the matching tattoos they got in honor of their children. Curry and her husband showed off their new tattoo via their Instagram page. 
In her captions, Curry opened up about what the geometric animal designs symbolize. She told her fans that the designs, which were of a wolf, butterfly, and horse, had a deeper meaning ascribed to it. 
According to her, the wolf represents Canon, while the butterfly and horse represent Ryan and Riley, respectively.  
Stephen also shared the same photo to his Instagram page but went with a simpler caption—an emoji of a wolf, butterfly, and horse.
Stephen and his wife met in a church youth group in Charlotte when they were 15 and 14 years old, but they didn't start dating until years later after they both went their separate ways to pursue their career choices.