Serena Williams and Husband Alexis Ohanian Fight and Makeup as They Make Perfect Cinnamon Rolls
Reddit co-founder Alexis Ohanian updates his Instagram page with a video of him and his former world No. 1 tennis player wife, Serena making Cinnamon Rolls.
With the advised social distancing in many states, many families now have time to try new recipes and bond over cooking.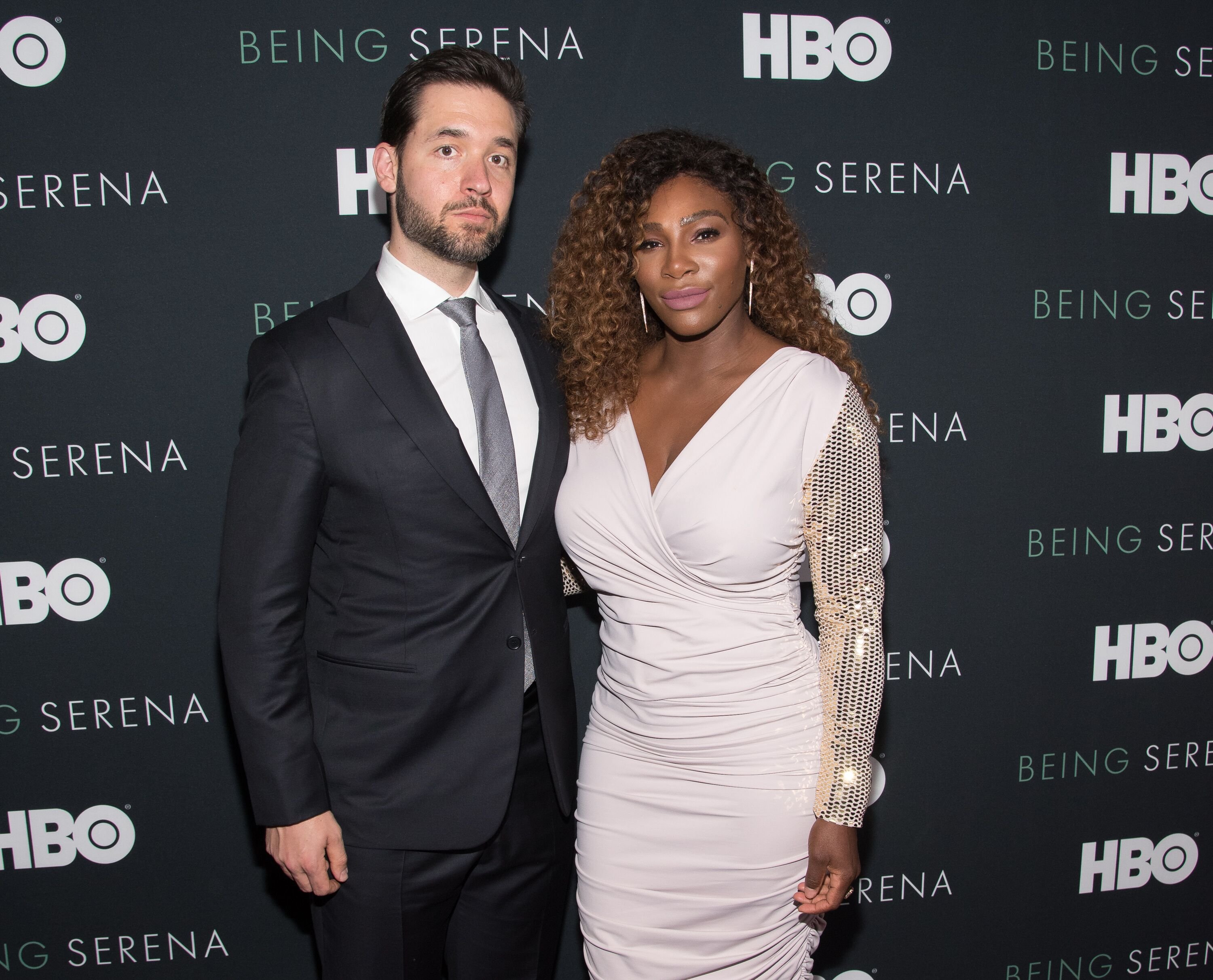 Alexis and Serena are no exception as the internet entrepreneur showed off their baking skills to his 624,000 followers.
Serena shared that months before her baby was delivered, she worried about whether she would be a good mother.
In the clip, both of them are making tape-measured cinnamon rolls as she wears a stern look at intervals while they converse. At the end of the meal prep, the two lock each other in an embrace. 
The time-lapse video looks like two people just making cinnamon rolls, but in his caption, Alexis provides insights that explain many of Serena's gestures. The tech expert wrote:
"No one else I'd rather fight & makeup with while making measuring-tape-perfect cinnamon rolls."
According to Biography, Williams and Ohanian were engaged in December 2016 and got married a year later on November 16, 2017, at the Contemporary Arts Center in New Orleans, Louisiana. 
The couple, however, met at the Rome Cavalieri hotel in May 2015, as reported by Cheat Sheet. They were both lodged in the hotel, and one morning, Alexis sat at a table next to Williams but didn't realize his seating choice displeased her because he had a hangover.
The 38-year-old revealed to Vanity Fair that she and her friends tried to trick Ohanian into sitting elsewhere by telling him there was a rat near his table, but he didn't budge.
It was not until they invited him over to their corner that he recognized her, and their beautiful love story started. Cheat Sheet adds that their first official date was in Paris when Serena invited him to her game at the French Open, thinking he would not show up.
According to Cheat Sheet, Alexis told Business Insider that they spent six hours together walking around Paris before the tournament. This marked the beginning of the tech guru's support for his wife and endless kitchen experiments.
In an article on the eleven times Serena's husband was her biggest fan, Elle recalls that towards thanksgiving last year, the mother of one decided to try baking cookies.
The baking, however, flopped, and Ohanian was there, as usual, supporting his wife and offering reassuring words.
While it might seem like Williams is excelling at being a wife and mother except for some kitchen disasters, balancing family and work has not been a walk in the park for her.
The 38-year-old mom of Alexis Olympia has been open about her struggles. One thing that has helped, however, as she revealed to Today is the fact that she is lucky to be able to work according to her schedule, unlike many other working moms.
In a chat with Vogue, Serena shared that months before her baby was delivered, she worried about whether she would be a good mother.
Now that worry might have somewhat faded as her family has been very supportive and her husband has been there during every mishap.