Tami Roman of 'Basketball Wives' Cries as She Mourns Mom Nadine Buford Who Died of Cancer
Television personality and actress Tami Roman takes to Instagram to share her grief and open up about her mother, Nadine's sad death due to a long battle with cancer and announces a new venture to honor her.
"Basketball Wives L. A" alum Tami Roman shared a touching video on her Instagram account. The actress opened up about how she had struggled with accepting the reality that her mother and best friend was gone. The actress wrote:
"The pain of losing a parent was and has been an experience that is so hard to put into words. Every day I make the choice to not let grief overwhelm me."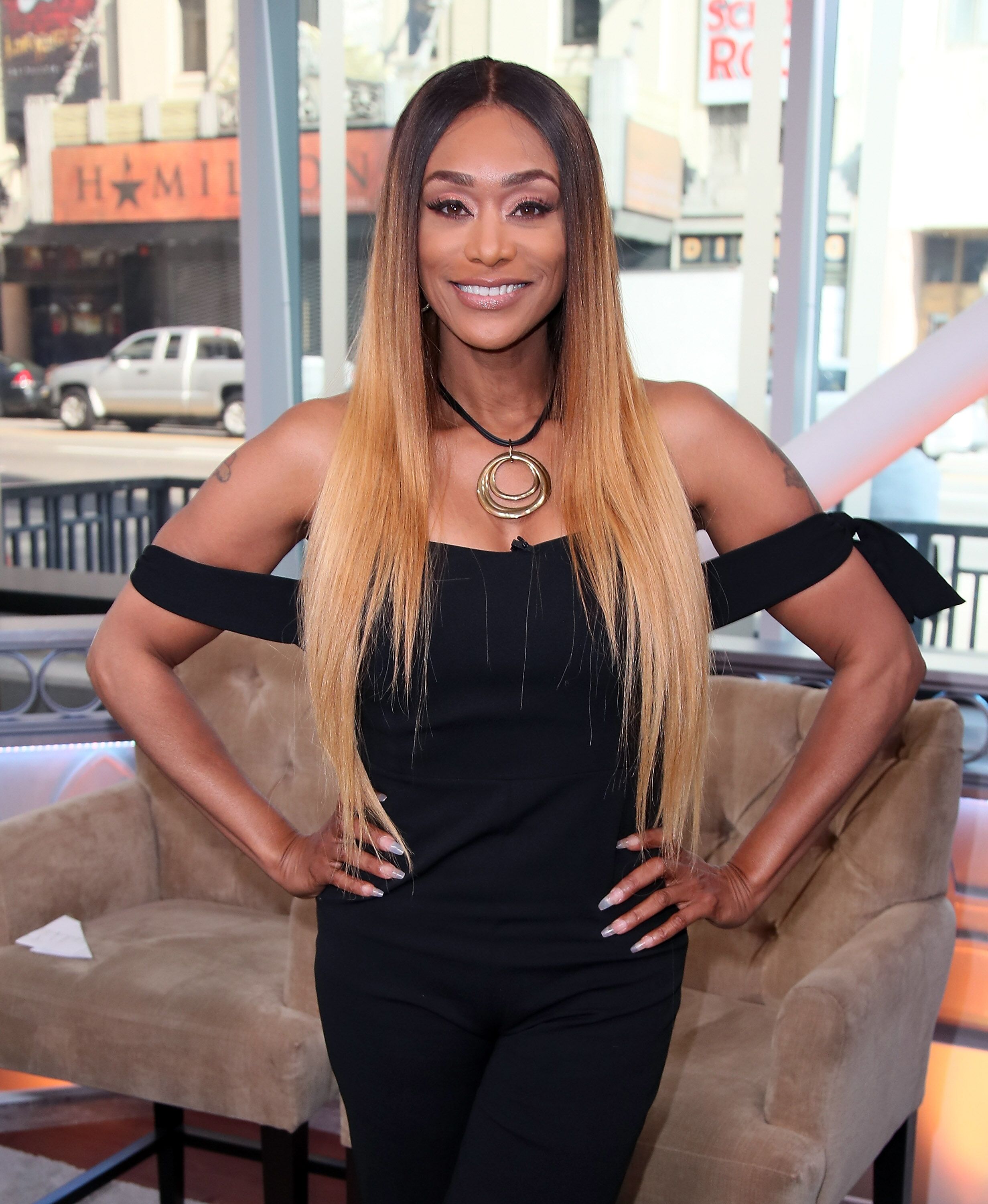 With tears running down her face, Roman confessed that she had been in denial when her mother passed. She found it difficult to accept that her "best friend and whole world" would be leaving her, but she had to be strong for her daughters and face the grief head-on.
In her caption, she revealed that she had partnered with a well-known hair care and skincare products company called Mielle Organics to join in on their "More Than A Strand" campaign.
The campaign aims at helping women to share their experiences about how they had overcome traumas in the past with the ultimate goal of helping others heal. This mission of strength would help Tami strengthen her bond with her mother as well as her daughters, who she still had.
Tami Roman has had incredible breakthroughs in her personal life and career
Nadine sadly passed away in 2013. A couple of times, the vibrant woman appeared on her daughter's reality show "Basketball Wives," and had portrayed a feisty, strong character and a sharp sense of humor which Tami inherited.
Struck with the fresh pain from the loss of a loved one, Tami took to Instagram in a long-deleted post and wrote:
"My pain runs deep, my heart aches, my soul mourns – I have NEVER felt this way in my entire life. My mother is no longer with me, and I may never be the same."
The actress also added a short prayer in her caption, asking God to be with her and her daughters through such a trying time. Her fans and followers sympathized with her and offered their sincere condolences.
Roman had grown up in a middle-class household with her mom supporting the family as a single parent with three jobs. The actress had grown up watching her mom work hard with strong principles and morals, which taught her a lot of life lessons.
In 2019, Roman left the cast of True Entertainment's reality show "Basketball Wives" after almost nine years. She explained that the environment in which she had been working was not good for her and she had to leave.
She eventually missed the reunion they had later that year but admitted that she was not in the least bit bothered by that. With her new marriage to her beau, Reggie Youngblood, and new projects she was involved in at the time, reality gossip was the least of her worries.
After so many years of grief, challenges, and tough decisions, Tami Roman has had incredible breakthroughs in her personal life and career, always keeping her mother close to her heart.