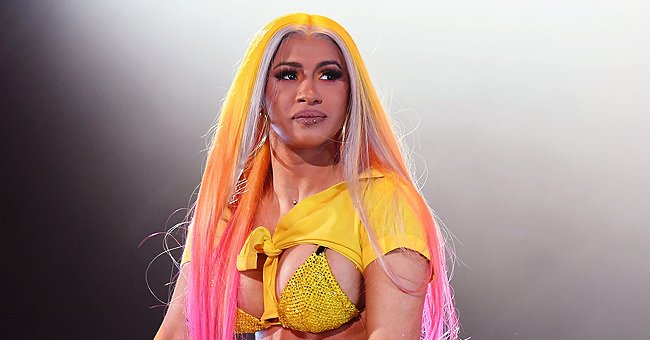 Getty Images
Cardi B Gets Stunning Tattoo on Her Back – See Her New Colorful Ink

Rapper Cardi B showed off a new tattoo with flower features in a new video she recently posted on her Instagram Story.
Cardi B shared a video showing a new tattoo, on her back, that is still in progress. The ink features a butterfly with flowers and is crested in the middle of the rapper's back.
In the video, Cardi B bent her back so that the camera could capture the full tattoo, with her left hand on her neck, while holding her phone with her right hand.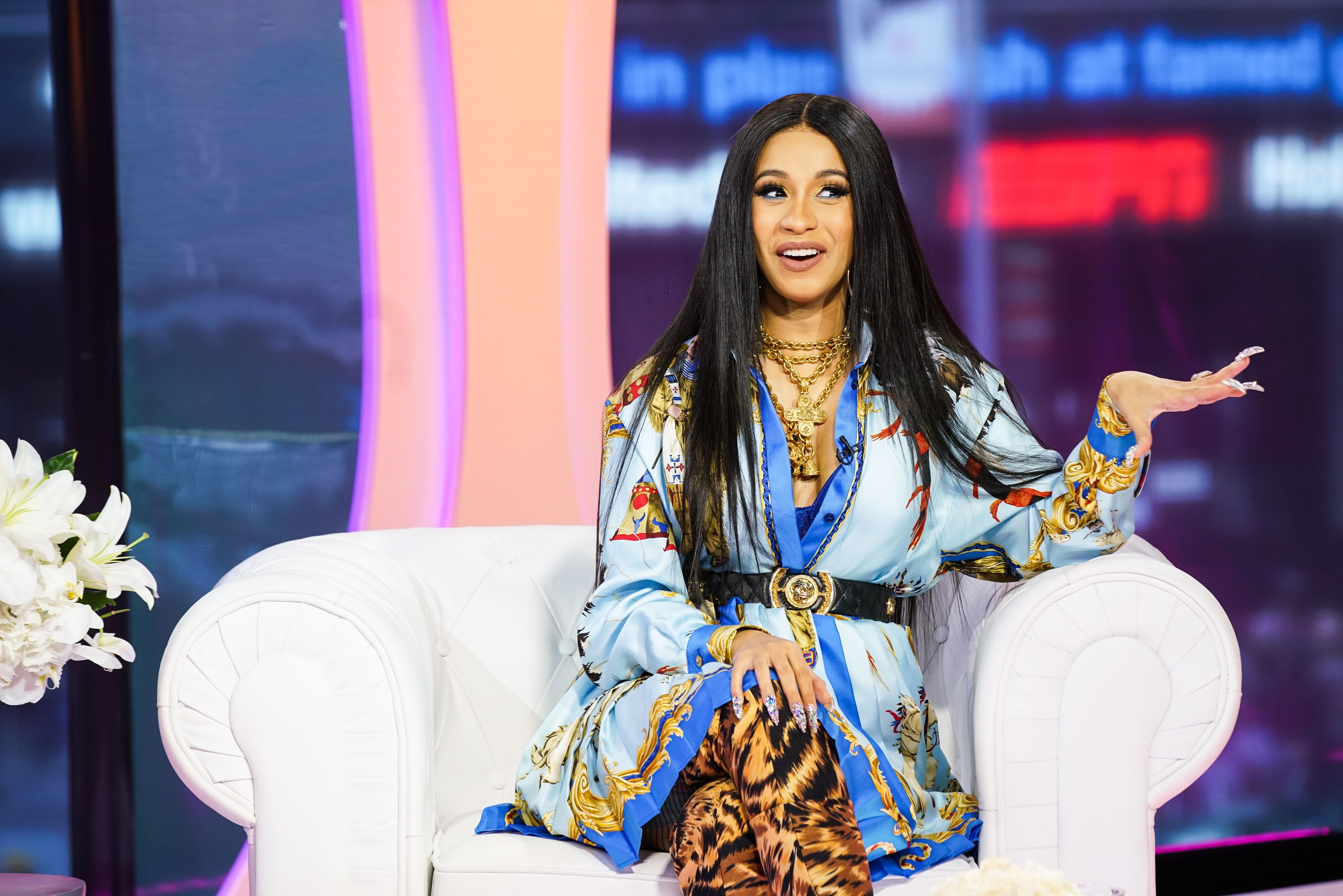 Cardi B at the "TRL: Party with Cardi" on MTV on April 11, 2018 l Photo: Getty Images
Cardi B's tattoos tell the story of her rise to stardom despite a problematic past. She once worked as a stripper after losing her job as a staff in a grocery store. She learned the ropes in the strip dancing business and soon ventured into social media.
The rapper soon amassed a large followership base on social media, gaining popularity, which earned her a place on the show, "Love & Hip Hop: New York." She leveraged on the success of the show into her musical career.
Cardi B announced that the fan would have free concert tickets for her shows for life.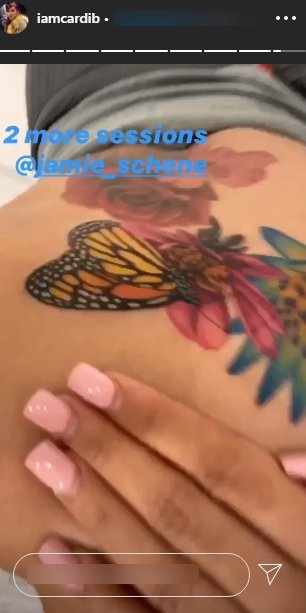 Cardi B's new tattoo | Photo: Instagram/@iamcardib
Cardi B got married, in 2017, to the rapper Offset, and together they have a daughter, Kulture. There is no telling the actual amount of tattoos on her body, though she flaunts them in her pictures and videos.
Each of them is unique and bold, just like the rapper. The most obvious of Cardi's tattoos is that of a large pick on her hip, thigh, and her right side. On her left thigh is a tattoo of red roses and flowers.
Above Cardi B's right hip is the drawing of a cheetah. These large tattoos are significant of the rapper's confidence, beauty, and strength, which are qualities that she embodies and also fits with her style.
There is also a tattoo of the name "Samuel" across the back of her neck, while on the inside of her left wrist is another tattoo that has the title, "Tommy G."
On the inside of her right wrist, Cardi B has the tattoo name, "Belkis," an abbreviated version of her real name. She also has the words "Loyalty Over Royalty" on the inside of her left arm and her sister's name, "Hennessy," on her right arm.
Cardi B's recent name tattoo is dedicated to her husband, with his name, "Offset" written above the back of her left knee, while behind her right ear is the drawing of a hand making the American Sign Language symbol for "I Love You."
Some of the rapper's fans also share her love for tattoos, and one of them took that love to extreme heights by getting a tattoo of Cardi B's face on her thigh.
The fan shared an image of the tattoo on Instagram, gaining the attention of Cardi B, who shared the picture on her Instagram page and announced that the fan would have free concert tickets for her shows for life.
Please fill in your e-mail so we can share with you our top stories!