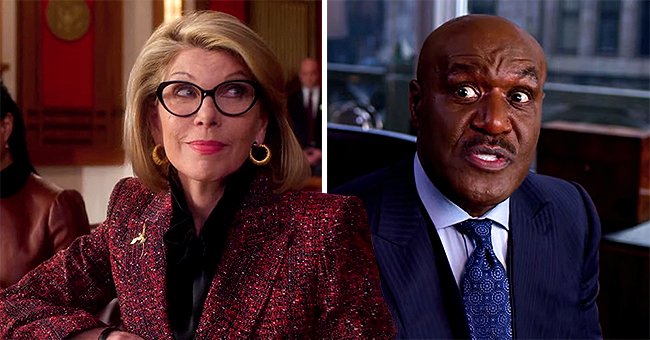 youtube.com/Amediateka
Vox: 'Good Fight' TV Drama Confronts the Exhausting Times We're Living In
The success of the American legal-political drama "The Good Wife" gave rise to its much-awaited spinoff "The Good Fight."
Writers Robert and Michelle King returned to the frontline, along with the show's original cast members, to come up with a spectacular series.
The storyline revolves around the life of Diane Lockhart (Christine Baranski), a prolific lawyer who is forced to return to practice as she loses a great deal of her fortune.
THE SHOW MIRROR'S REAL LIFE ISSUES AND EVENTS
The legal drama takes on a very relatable approach by showcasing the life of Diane, as well as her fellow firm associates.
The show is notable for the content that highlights many of the world's modern-day issues and events, particularly in the United States. So far, the show has made subtle, yet noticeable, mirrors of today's negative turnout of events.
Recently, "The Good Fight" announced its return for a fifth season, to continue season four's abrupt stop from the coronavirus.
With its initial debut in the year 2017, "The Good Fight's" universe is set up with the victory of Donald Trump in the 2016 elections.
Following this starting point, the show emphasized numerous rumors or issues such as the infamous "pee tape," China's censorship, American lawyer Roy Cohn's bullying, among many others.
ALMOST CANCELED
Among the satirical exhibitions, one that has caught the attention of many is the episode that tackled the human cost of corporate giants collaborating with the Chinese government.
The segment that came with a jingle "Banned in China" went through censorship, having a few seconds completely silenced by the network.
There have already been discussions with CBS where the show creators have expressed the desire to stop writing the series entirely. Fortunately, the censorships are in place instead of having a full cancellation.
Many have questioned the standing disclaimer that everything observed from the drama series is mere fiction and caused a stir as to how the show continues to get away with the so-called coincidences.
SEASON FIVE ANNOUNCEMENT
Recently, "The Good Fight" announced its return for a fifth season, to continue season four's abrupt stop from the coronavirus.
The production was put at a halt in March, following the outbreak of the pandemic. According to CBS ALL ACCESS Executive Vice President and Head of Programming, Julie McNamara:
"While we had all hoped to provide audiences with a 10-episode fourth season, we, among many others, have had to adapt."
Season four ended with Reddick, Boseman & Lockhart facing a bump in the road as the firm loses an important client and a good reputation.
Please fill in your e-mail so we can share with you our top stories!