Tamera Mowry's Fans Praise Her Daughter Amirah's Beautiful Looks in a Photo with Mom
Media mogul Tamera Mowry shared an appealing post of her and her mini-me Ariah in a new post. And fans were totally captivated by the little girl!
Star mom, Tamera Mowry-Housley, gave fans a dose of cuteness as she shared a lovely photo of her and her mini-me, Ariah, on Instagram.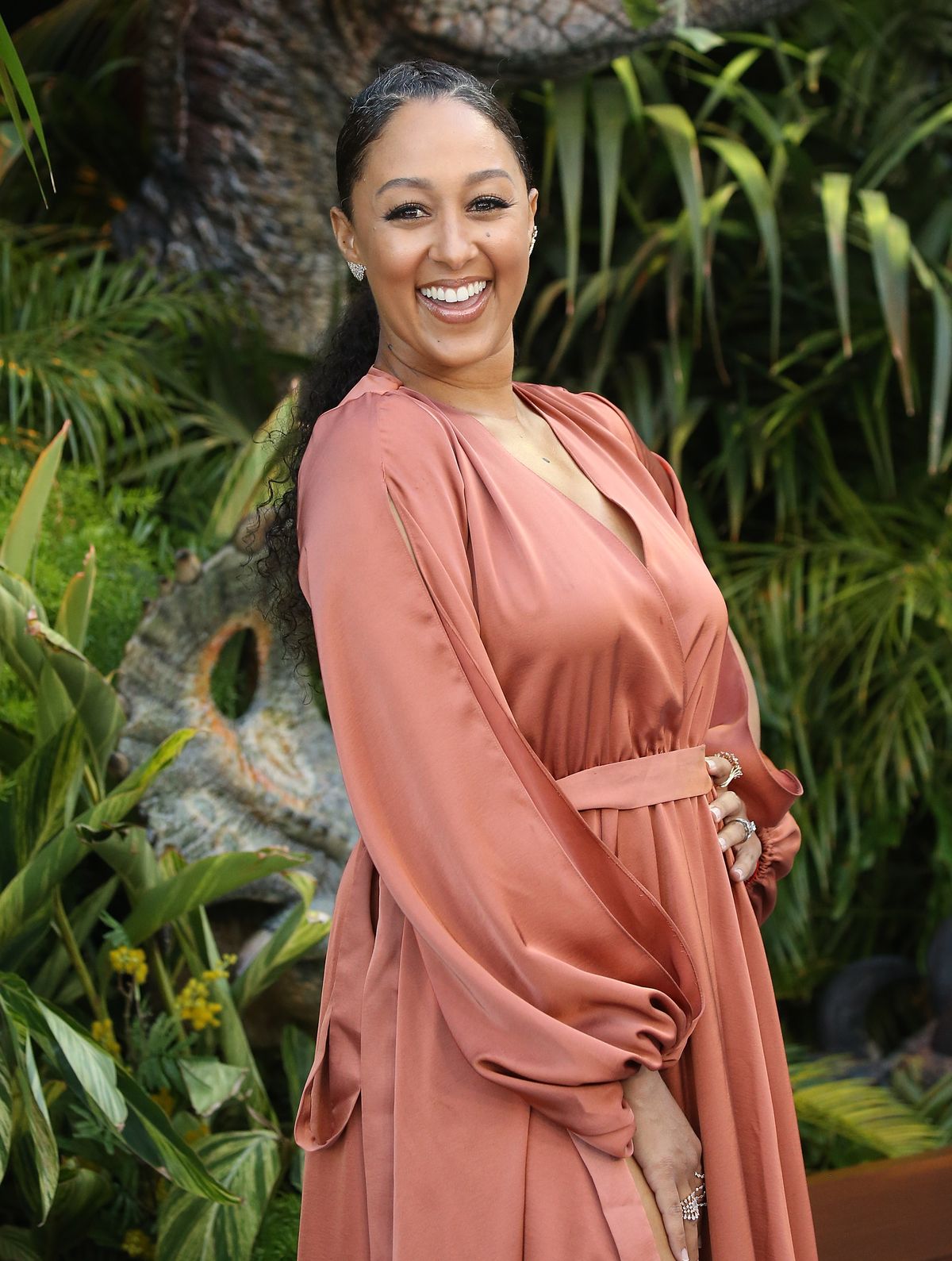 In the pleasing photo, "The Real" co-host and Ariah looked radiant in an outdoor selfie that had fans drooling with admiration. Mowry rocked an off-shoulder floral outfit with stylish hoops while her curly tresses were neatly styled.
[Tamera Mowry] shared that she was working towards instilling ethical values into her children.
Ariah looked equally stunning in a floral tank top with her wavy hair fanning one part of her cute face. Both mom and daughter completed their selfie with heart-stopping smiles!
Fans were awestruck in the comments and wasted no time in gushing over the celebrity duo. 

A fan referred to Ariah as a "lightning in this world, while another admirer thought she was beautiful just like her mom! A third fan exclaimed on how much the 4-year-old has grown as another follower called her precious!
Madame Noire shares that Tamera once opened up about her prayers when she was yet pregnant with her second child.

Speaking on "The Real," the "Sister Sister" alum revealed to her co-hosts that she desired to have her unborn child look more like her. Her first child, Aiden, already looked so much like his dad, Adam Housley. Mowry shared on the show: 
"I really wanted Ariah to really look like me. Like, everything. Everything. I think she has my skin color and my eye color…"
Once in a Parents issue, the TV star gave a tour of Ariah's Nursery, which was beautifully decked in pink and gold. 
Mowry-Housley made it known that she wanted the room to be a haven where she and her bundle of joy could be "girly girls" and achieve milestones.
The room themed "Power-in-Pink" boasted a princess atmosphere, comfort, and "regal strength." Having kids is an amazing and sweet development, but Tamera who always keeps it real, revealed that parenting was a lot of work! 
As reported by Essence, the mom-of-two declared that she was done having kids. She added that her children were at the age where parents had a lot of work to do. The former child star shared that she was working towards instilling ethical values into her children.
Oprah Mag shares that Tamera and her star spouse, Adam Housley, tied the knot in 2011. They had their first child, Aiden John, the following year, and a daughter, Ariah Talea, three years later. Although Tamera loves being a mom, she thinks parenting is not a job for the faint-hearted!