Snoop Dogg's Daughter Cori Broadus Shares Cute Photo with Friends from When She Was 17
Snoop Dogg's only daughter Cori Broadus took fans and followers of her Instagram account down memory lane by sharing images of herself when she was 17 years old.
Growth is a part of life. Everyone changes and matures over the years, but sometimes, it is fun to reminisce about the good old days. Those memories have a way of bringing smiles to faces.
Snoop Dogg's daughter Cori Broadus took to her Instagram account to share images of herself when she was 17 years old. The pictures which were on her Instagram story features her hanging out with friends and having a good time.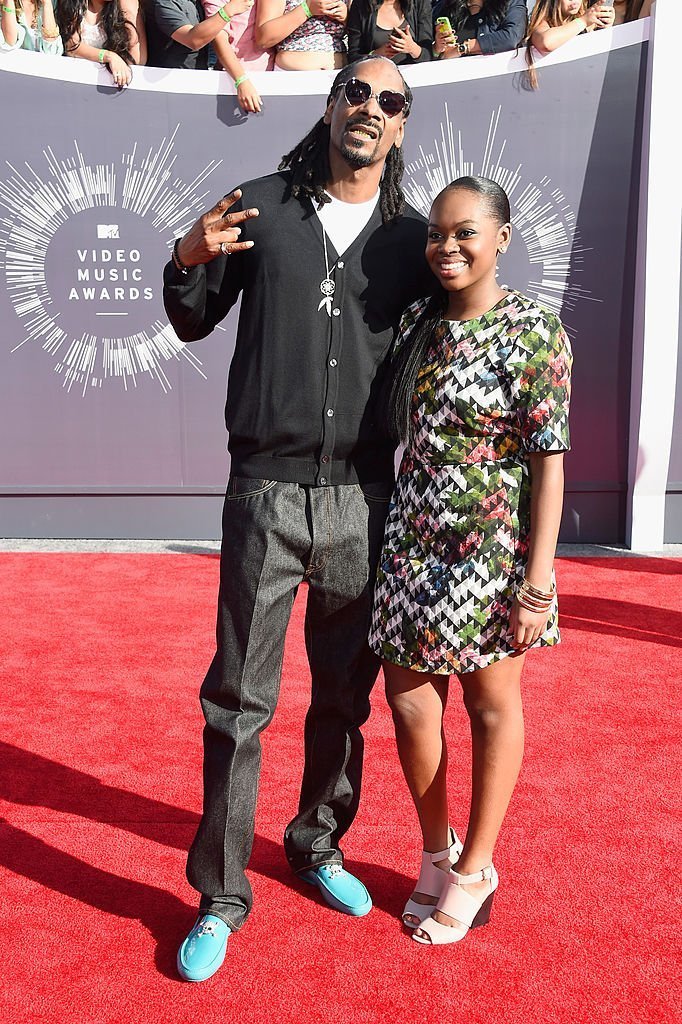 In the spirit of throwbacks, one of the pictures was of Cori and her female friends at what looked to be a dinner celebration as she captioned it, "My 17th CDay." The girls all looked glammed up, and Cori looked stunning in a white dress while the others had on black, white, and wine dresses.
Another picture Cori shared was of herself and friends hanging out. The crew gathered together for a group picture with Cori standing in the middle and looking all casual. She captioned the image, saying:
"My Kickbacks always went up."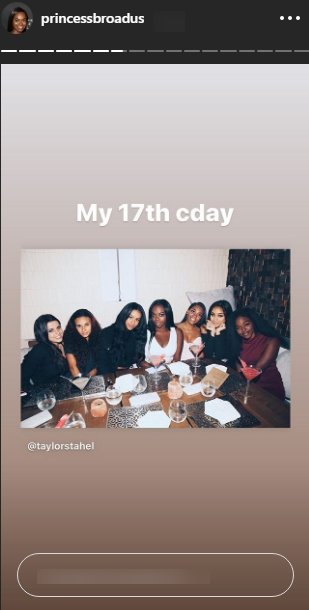 The now 21-year-old adult also shared a mirror image of herself and a friend. In this picture, Cori can be seen with her long weave while looking casual in a wine top, and her friend looked gorgeous in a red "CLAY" sweatpants and crop top.
The throwback pictures were epic and showed how much Cori has changed over the years from being a teenager to becoming a vibrant young woman.
Earlier this year, Cori shared racy thong pictures of herself on her social media platforms.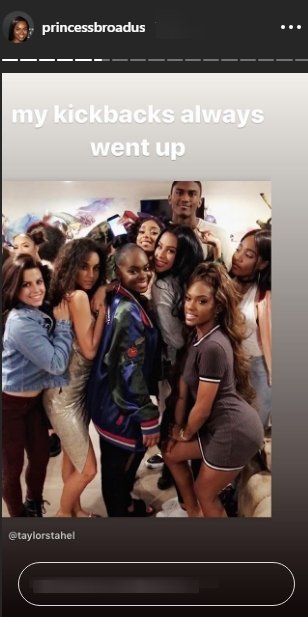 Over the years, Cori has changed from being the little daughter of Snoop Dogg and his wife Shante Broadus to being a budding musician and fashion model.
The only female child among two brothers, Cori, is a total daddy's girl. During her high school graduation, the proud Papa shared moments of her graduation with the world by posting images and videos of the event.
Cori, who graduated from Ramon C. Cortines School of visual and performing arts in 2017, had all of her family members at her graduation. Snoop Dogg could not help but be the embarrassing father. The latter brought cut-outs of her face to the event.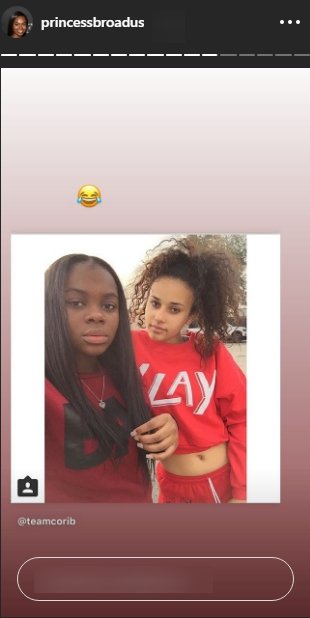 Cori has changed, and sometime in 2018, she decided to go for a drastic transformation by cutting her hair. According to her, she wanted to try something new and get rid of the wigs and weave.
While her haircut might have surprised others, she looked gorgeous with the hair, and fans could not help but compliment her new look.
Earlier this year, Cori shared racy thong pictures of herself on her social media platforms, and there was a lot of buzz about it. While some saluted her body positivity, others felt it was wrong.
In all, Cori has grown from being that little girl who was known as Snoop's daughter to being a budding young woman holding her own when it comes to her life.