Bindi Irwin Says Honeymoon with Chandler Powell at Australian Zoo Has Been Busier Than Ever
Newlywed Bindi Irwin talks about her honeymoon with husband Chandler Powell at the Australian Zoo and how it has kept them busier than usual.
For most newlyweds, their honeymoon is that special time to relax from the stress of planning the wedding and rest.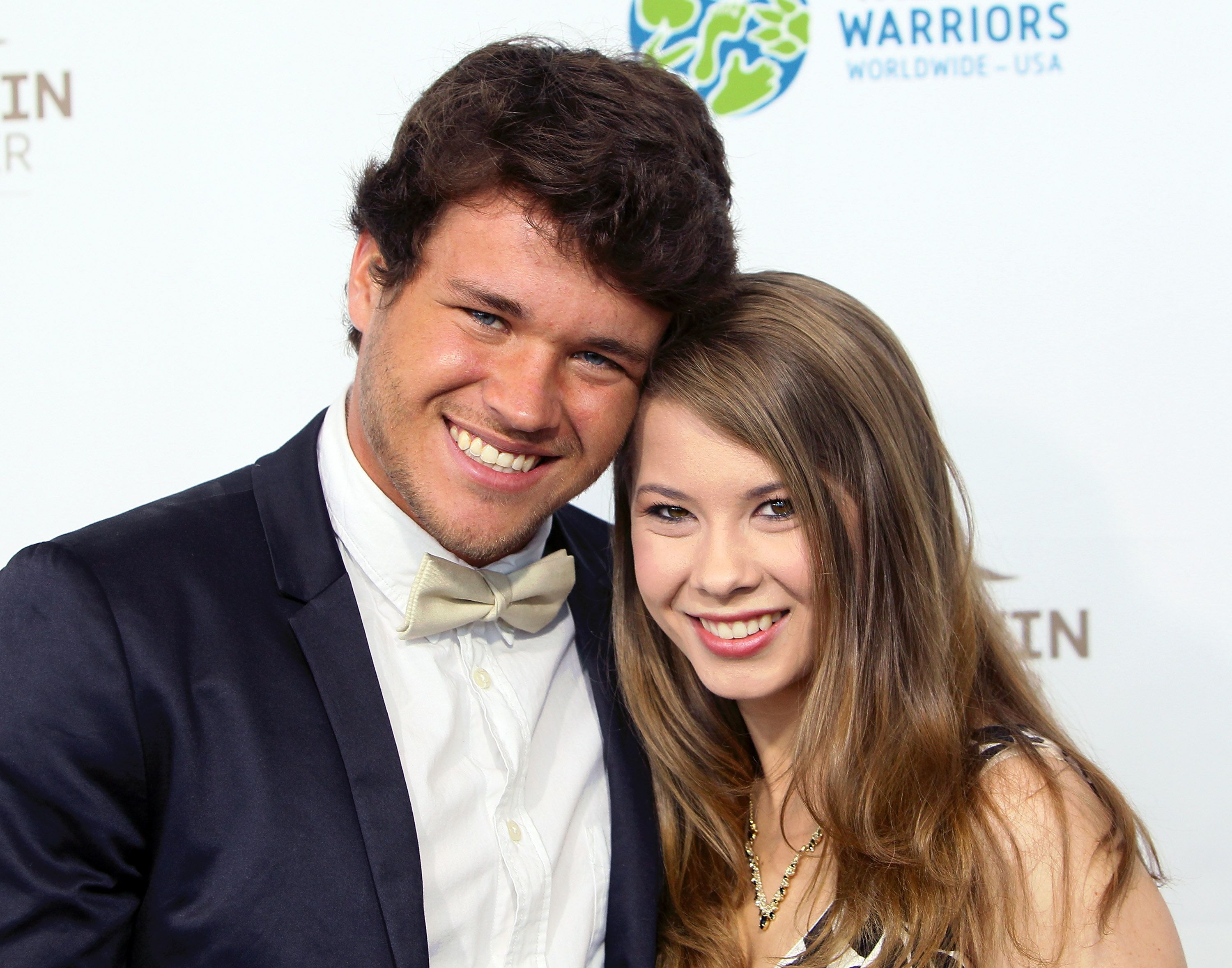 However, the reverse seems to be the case for lovebirds Bindi Irwin and Chandler Powell. During an exclusive interview with ET Online, the couple talked about how life after their wedding was treating them amid the lockdown.
Bindi and Chandler's wedding was initially slated for April 4, but it was moved up to March 25 and made more intimate because of the pandemic.
Bindi went first, revealing that they spent their honeymoon in the Australia Zoo caring for 1200 animals and described it as a "really funny time," while Chandler chipped in saying it was "slightly crazy."
He explained that shortly after they walked down the aisle, the zoo had to close down temporarily because of the COVID-19 pandemic. Hence, they had to step up.
Detailing the experience, Bindi said their honeymoon was spent with them being "busier than any other time" in their lives as they cared for the animals and checked up on the whole Australia Zoo team. The 21-year-old said:
"It's been a whirlwind to say it lightly. But it's been great. You know, I would expect nothing less of an Irwin honeymoon."
The couple also mentioned that they haven't been able to introduce each other to people as husband and wife as often as they would want as they are mostly surrounded by animals. 
Bindi and Chandler's wedding was initially slated for April 4, but it was moved up to March 25 and made more intimate because of the pandemic. However, the sudden change in plans didn't stop the paparazzi from showing up and almost ruining her day.
As disclosed by ET Online, the new bride made the revelation during their Animal Planet wedding special, "Crickey! It's the Irwins: Bindi's Wedding."
She explained that the paparazzi and their helicopters flying overhead freaked out the animals, thereby causing a frenzy. In her words:
"Thanks to our friends in the paparazzi business, our entire outdoor wedding venue is ruined. Now we can't get married outside with all of our animals, for their health and safety."
Luckily, they were able to weather the storm and proceed to exchange vows before their loved ones. The Daily Mail notes that being occupied with taking care of the zoo isn't the only thing interrupting Bindi and Chandler on their honeymoon as her younger brother is part of the mix.
Sharing a photo of him and the newlyweds hanging around the zoo, Robert confessed that he was "third-wheeling" during their at-home honeymoon.
Despite being married for more than two months, Bindi hasn't changed her last name, and according to Today, she chose to do so to feel close to him and keep him alive. Luckily, Powell supports her decision wholly as he called her "an Irwin through and through."