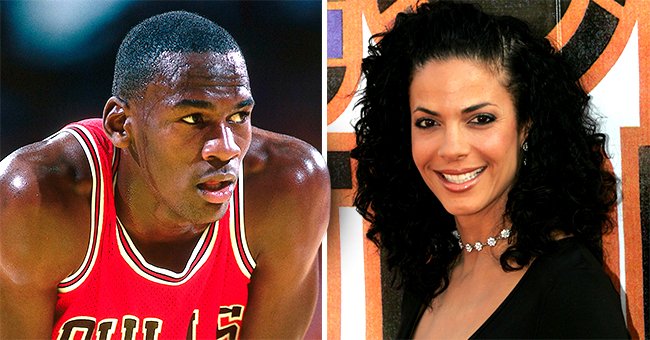 Getty Images
Michael Jordan's 20-Page Handwritten Love Letter to Actress Amy Hunter Sells at $25,000

Michael Jordan's 20-page handwritten letter to actress Amy Hunter just got sold online for a whopping $25,000.
A 20-page love letter made by Michael Jordan for Amy Hunter just got sold for $25,000 on Iconic Auctions, and it includes some insightful and shocking content. The letter was written weeks prior to his marriage to Juanita Vanoy and was written for his old flame.
In 1989, Michael Jordan and the rest of the Chicago Bulls were playing against the Detroit Pistons in the NBA Eastern Conference Finals. A year prior, he had to break it off with actress Amy Hunter upon learning that his then-girlfriend, Juanita Vanoy, was pregnant with their first child.
CHOOSING HIS FAMILY
Although Jordan acknowledged that he was in love with Hunter, he decided to do what was right and marry Juanita, despite his struggle to do so. Months later, he still could not get over the fact that he had to leave Hunter for Vanoy, and he decided to write a 20-page letter to her.
Although it happened decades later, Michael Jordan's relationship with Juanita Vanoy also ended in heartbreak.
ACCEPTING THE RESPONSIBILITY
Aside from detailing his romantic situation with Hunter, he also opens up to her about the pressures of being the world's most famous basketball player. In an excerpt of the letter, he wrote:
"Can you imagine the responsibilities that I have to deal with. Not to mention a baby by a lady who I have loved for 3 ½ years."
AN ETERNAL LOVE
Jordan acknowledged that by the time he met Hunter, he and Juanita were on rocky grounds. However, he ultimately still cared for Juanita and chose to stay with her especially since they were having a baby together.
Despite this, he assured the actress that he'd continue to love her until the day he dies, even though they did not end up together. Although it happened decades later, Michael Jordan's relationship with Juanita Vanoy also ended in heartbreak.
LIFE AFTER HIS DIVORCE
In 2006, Michael Jordan handed Juanita Vanoy a whopping sum following their divorce. To date, it remains the biggest divorce settlement in sporting history, as he gave her a total of $168 million.
The couple had been married for 17 years and share three children together. Unfortunately, due to Jordan's infidelities, they called it quits.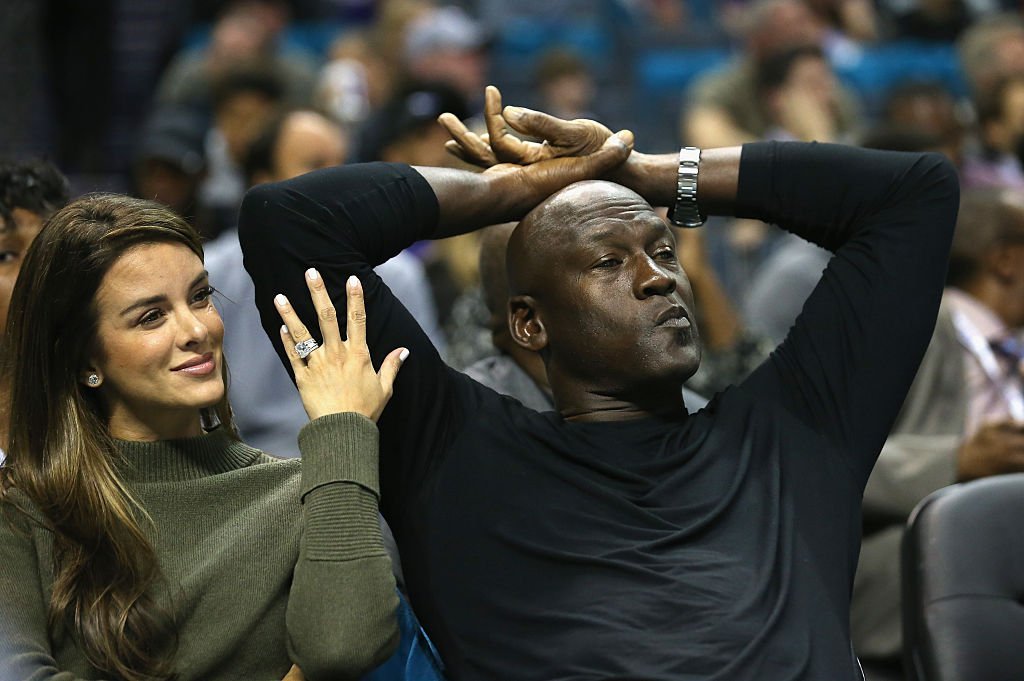 Yvette Prieto and Michael Jordan sit courtside during the Charlotte Hornets game against the Atlanta Hawks on November 1, 2015 in Charlotte, North Carolina | Source: Getty Images
After the gruesome divorce proceeding, Jordan gave love another shot and married Yvette Prieto, a Cuban-American model. They got married on April 27, 2013, and share two kids together, twins Ysabel and Victoria Jordan.
Please fill in your e-mail so we can share with you our top stories!