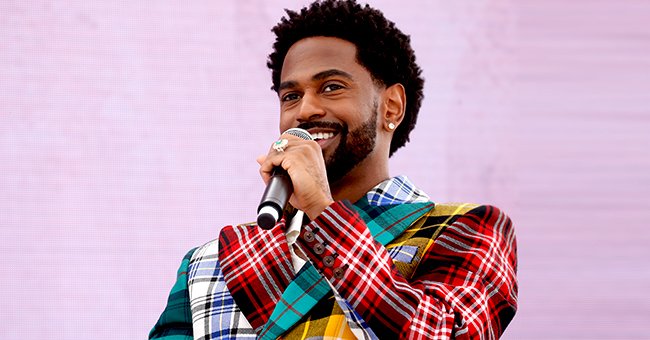 Getty Images
Big Sean and His Mom Myra Anderson's Loving Bond Reflects in Rare Throwback Photos

Popular rapper Big Sean shows off his mother Myra on Instagram and expresses how much he loves her with a sweet throwback picture on Mother's Day.
Rapper Big Sean and his mom, Myra Anderson, share a special bond, and the multi-award-winning artist never hesitates to show her off and express how proud he is to be her son. On Mother's Day in 2019, Sean took to Instagram with throwback pictures of himself with his mom and captioned:
"Me n Momma MYRA way back ? Happy Birthday n Mothers Day, my beautiful Queen! To all moms, I feel your job is more important/influential than the Presidents."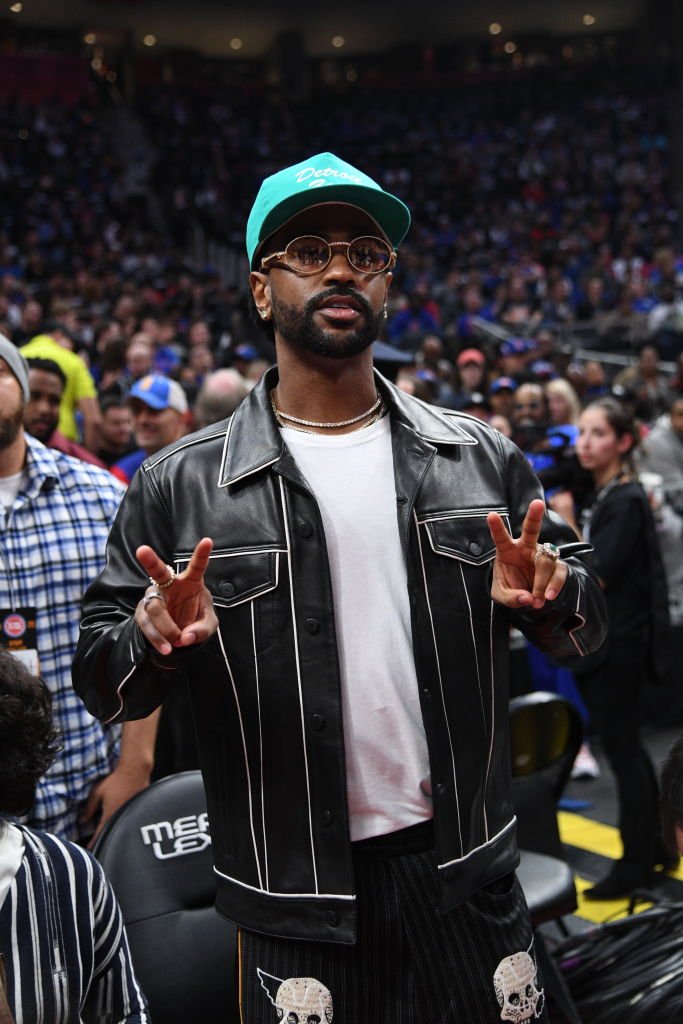 Rapper Big Sean poses for photo before Atlanta Hawks v Detroit Pistons game on October 24, 2019 | Photo: Getty Images
He added that mothers like her did not only birth the future, but they also had the power to mold their kids into whoever they grew up to be. He thanked her for her support and giving up everything she had so that he could follow his dreams.
The first picture featured an infant Big Sean in his mother's arms while she gave a vibrant smile to the camera, and Little Sean gave a small adorable smile. The second photo showed a much older Sean with Myra looking happy together.
Earlier in 2019, he posted a recent picture of the beautiful mother and son duo. Myra radiated happiness as she stood beside her baby boy from all those years ago, all grown up.
Big Sean's role models helped him grow into his own identity as an artist
The love that Myra and her son share goes beyond family and runs into business and charity. Big Sean, who was born Sean Anderson, was born in 1988 in Santa Monica before he and his mom relocated to Detroit when he was still an infant.
The affection that the two developed for Detroit led them to start the "Mogul Prep Initiative" through his Sean Anderson Foundation to help kids in his home city navigate the music industry and have successful careers. In an interview with Billboard, Sean said:
"I know the unemployment rates are super high in Detroit, especially for the young ones. We're trying to really help that out and give them clear career paths that are needed."
Myra agreed with her son and added that the education system had made kids unexcited about school and her goal was to get them excited about school. The initiative would bring in creative projects and a more diverse curriculum to engage the kids.
The mother of the superstar also shared that Sean had been influenced by the popular rappers who dominated the industry when he was a kid. This included Jay Z and Kanye West. His role models helped him grow into his own identity as an artist.
The initiative was a brilliant way for the pair to bond with themselves and their community. Not so frequently, Myra might decide to step out in style alongside her only son on fancy occasions. In 2019, they both made an appearance at a lavish event and looked stunning together.
Big Sean recently shared his opinions about the current protests ongoing in the nation and said that he had never really felt free or equal in the country.
In the video he posted, the 32-year-old emphasized his desire for justice and sent his support to all those who were just as concerned as he was. Amid the current situation, the rapper has been working on his sixth studio album "Detroit 2," and is striving to stay positive.
Please fill in your e-mail so we can share with you our top stories!