Carrie Underwood Cries as She Recalls Her Conversation with God after 3 Miscarriages
Star couple Carrie Underwood and Mike Fisher bared it all in a revealing episode of the web series as they opened up about infertility.
For a while now, award-winning gospel singer Carrie Underwood and her spouse, Mike Fisher, have been sharing details about their family life.
The couple launched a web series, "Mike and Carrie: God and Country," where they reveal candid inside stories about their marriage.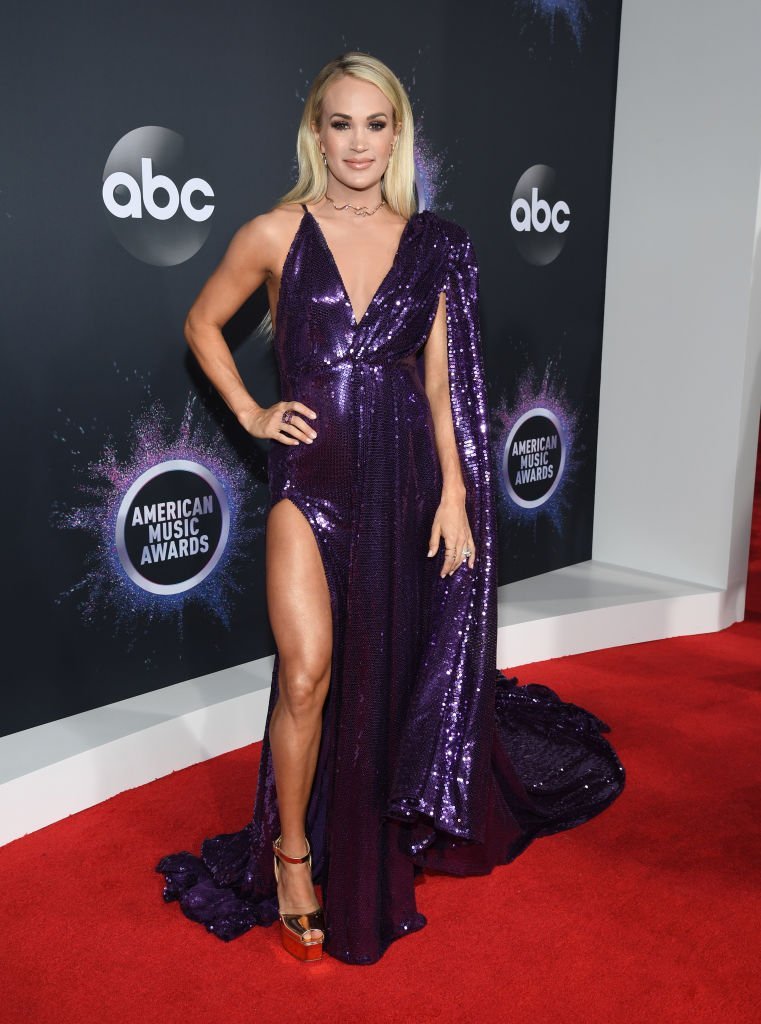 THE WRESTLE 
In the second episode of the series, the "American Idol" winner and her spouse shared the story of their struggles with infertility and how they experienced three miscarriages. The episode titled "The Wrestle" had the reality stars highlighting the pain that they endured in their quest to have more children. She said:
"It's not something that you ever envision yourself having to deal with."
After Fisher and Underwood became husband and wife, they became parents to their now five-year-old son, Isaiah. Their infertility issues began when the celebrity duo decided on expanding their family. The "Jesus, Take the Wheel" crooner became pregnant but lost it after a few months.
THE COUPLE WAS RELENTLESS 
The three-time Grammy winner and her Hockey star spouse became expectant parents for the third time, only for Carrie to lose the pregnancy. This was the second miscarriage. Mike revealed: "I was frustrated, we had two miscarriages…"
Underwood loved her child but was scared at first.
The star athlete added that he had an intuition from God that they were going to be parents again. He shared: "I sensed that God told me that we were going to have a son, and his name's Jacob…" However, the third pregnancy also ended as a miscarriage.
COPING WITH HER LOSES 
The mom-of-two once made it known in an interview that she had taken the losses in good faith that there were better days ahead. Underwood shared that she took care of her pain by concentrating more on work. 
When the country star became pregnant for the fourth time, she became worried about experiencing another loss. This caused her to panic; she said: "And for the first time, I feel like I actually told God how I felt.." Carrie visited the hospital and was told the baby was fine!
HOW THE COUPLE FELT ABOUT KIDS 
Being from different backgrounds, Fisher and his wife had quite diverse opinions of things, and having children, was one of those. The hockey player was ready for fatherhood because he was eager to have children and recreate how lovely his childhood was.
Carrie, on the other hand, wasn't so sure about being a mom. She made it known in the first episode of "Mike and Carrie" that she wasn't good with other people's children.
When they became parents to Isaiah, Fisher shed tears of joy while referring to his child as one of the greatest gifts. Underwood loved her child but was scared at first. With time, she became excellent at motherhood!