Ken Kercheval from 'Dallas' — Inside Life and Times of the Famous Actor Who Died in 2019
Ken Kercheval was one of Hollywood's finest stars who boasted a career span of over 50 years in his impressive show business resume.
Hollywood's Ken Kercheval showed expertise in showbiz ranging from Broadway musicals, TV series, and blockbusters.
The late actor was, however, widely acclaimed for his role in CBS-aired 1978 soap opera, "Dallas." Kercheval returned in 2012 to reprise his role.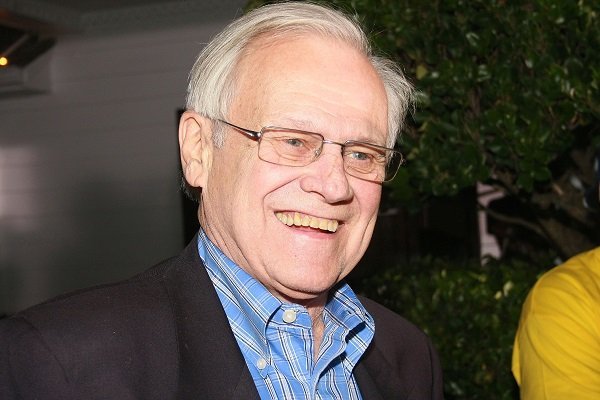 KERCHEVAL'S BACKGROUND
The Indiana native was born Kenneth Marine Kercheval to medical practitioners. He studied at Mississippi before going on to learn music and drama at Indiana University.
Kercheval studied at the University of the Pacific in California, before taking an acting course at the Neighborhood Playhouse in New York.
Ken Kercheval, who played perennial punching bag Cliff Barnes to Larry Hagman's scheming oil baron J.R. Ewing on the hit TV series "Dallas," has died. He was 83. https://t.co/AoiOpQD8H9 pic.twitter.com/QyqVO4TJBe

— CBS Chicago (@cbschicago) April 25, 2019
The star actor started his career in Broadway shows and showed expertise in stage works, including "Cabaret," "Fiddler on the Roof," and his debut work, "The Young Abe Lincoln." Kercheval got his big break on TV after he landed a gig on the daytime series "Search for Tomorrow" in 1965. 
Ken Kercheval, actor who played Cliff Barnes on Dallas, dies aged 83 https://t.co/zEStgDbCbw

— The Guardian (@guardian) April 25, 2019
KEN'S TV FAME 
The late entertainer doubled as an actor and movie director and was known for films like 1976's "Network" and "The Secret Storm," among others. However, most 90s fans give Kercheval credit for his long-standing role as "Cliff Barnes" in "Dallas."
He died in April 2019 and is survived by five children.
One fact about his role was that when Ken initially joined the cast of "Dallas," he was slated to play the role of Ray Krebbs, but ended up being "Cliff Barnes." Through the show's duration, Ken Kercheval and Larry Hangman were the only cast members to stay on "Dallas" for its span.
Dallas TV star Ken Kercheval dies aged 83 https://t.co/mJ13fJv6BA

— BBC News (World) (@BBCWorld) April 25, 2019
KEN'S LEGACY AND FINAL YEARS
On "Dallas," Cliff Barnes played the role of J.R Ewing's arch enemy. For the most part of the series, Barnes strived to beat Ewing in Oil business. 
Towards the end, he achieved his ultimate goal and took over "Ewing Oil Company." Kercheval was also cast in the reunion of the acclaimed show. In his career, Ken starred in over 30 movies. 
Dallas star Ken Kercheval - aka Cliff Barnes - has sadly died aged 83:https://t.co/Dc0LVgHqY0 pic.twitter.com/gPpKhViW6y

— Digital Spy (@digitalspy) April 25, 2019
In 1985, Ken Kercheval veered into business and established a popcorn company. This didn't end well as his disgruntled partner, Edward Philip Jr., staged an attack on him. Philip's plan flopped, and he ended up committing suicide.
Towards the latter part of his life, Kercheval was diagnosed with cancer, and a part of his lung was removed. He died in April 2019 and is survived by five children.