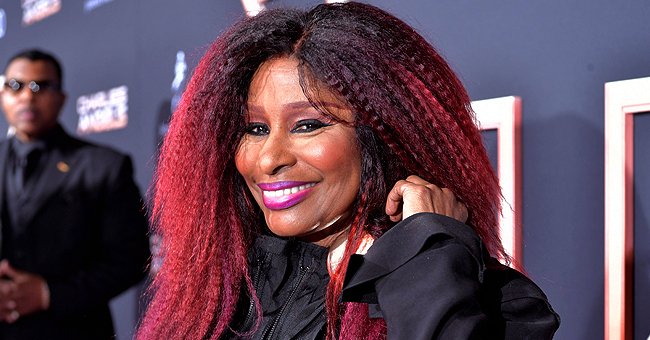 Getty Images
Chaka Khan's Great-Grandson Innocently Holds Sign in New Photos Taken Amid Protests

The Queen of Funk has had a successful music career that runs for almost five decades and still goes on. At 65 years old, she is the mother of two, grandmother of four, and already a great-grandmother.
Anti-racist protests are all over celebrities' social media these days, so we can see inspiring photos such as the one of the 66-year-old 70's funk star Chaka Khan's great-grandson who appears holding a poster while supporting the Black Lives Matter movement in a recent demonstration.
The little baby boy, who is 8-months-old, looks so cute and innocent in the snapshot that anyone's heart would melt just by looking at him holding the sign. The boy's name is Mackenzie and is the first son of Khan's granddaughter, Raeven.
The singer has had a musical career that goes for almost five decades. She is also the mother of two, daughter Indira Milini and son Damien Holland. Raeven is Indira's daughter, while Daniel is the father of Daija Jade, whose permanent custody is held by Khan. She also has two other grandchildren.
QUEEN OF FUNK
Also known as the Queen of Funk, Khan's musical career began when she was 17 years old and was offered a record deal as lead vocals of the funk band "Rufus." They were an immediate success with six gold and platinum albums and 25 hit singles on the US R&B chart.
She then went on to have a solo career, though still singing for Rufus for a few years before leaving the band for good. On her own, she achieved three gold albums and one platinum, plus three gold singles. Over the years Khan has won ten Grammy Awards.
For several years, she faced many battles with her record label, since they were not able to put her in a specific genre. Last year, the veteran singer was still engaged in those conflicts over the rights of her musical repertoire.
ADDICTION ISSUES
From the beginning of her career, the also songwriter battled with drugs and alcohol addiction, which included cocaine and heroin. In an interview, she confessed that just staying alive has been her biggest achievement. She said:
"Life has not been easy and I am very lucky to have made it this far."
Fortunately, though she was near death once and her savior later became her second husband, Richard Holland, Khan's drug addiction never interfered with her career. She revealed that she has always been conscious about her health and she credits that for still being alive.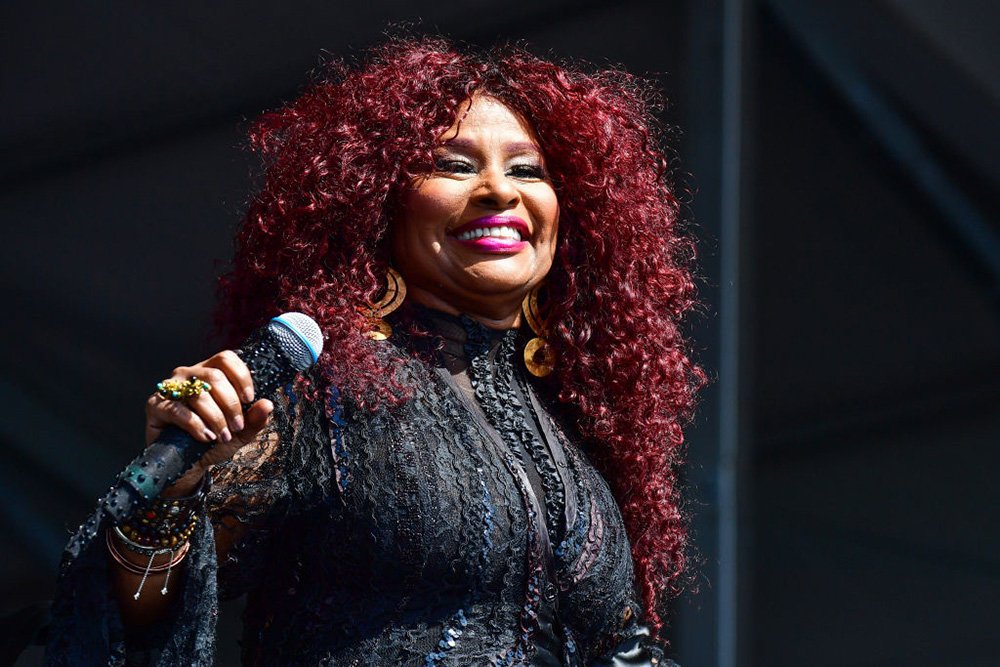 Chaka Khan performs during the 2019 New Orleans Jazz & Heritage Festival 50th Anniversary at Fair Grounds Race Course on May 05, 2019 in New Orleans, Louisiana. I Image: Getty Images.
Yvette Stevens -her real name- grew up in Hyde Park in Chicago, and was born from an alcoholic and drug addict beatnik father, and a catholic mother who also drank. Years later, her 25-year-old son Damien, also a drug addict, was involved in the death of a 17-year-old boy over weapon possession.
Please fill in your e-mail so we can share with you our top stories!