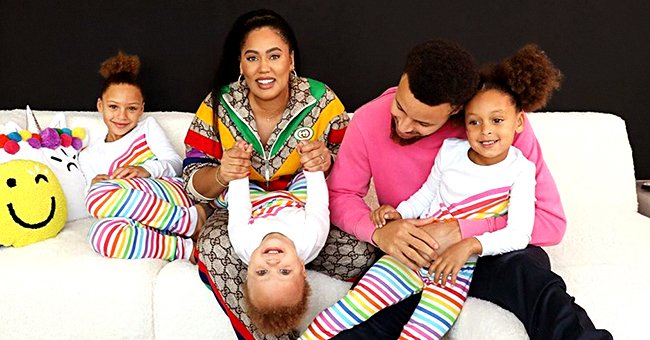 Instagram/ayeshacurry
Steph Curry's Daughters Flaunt Their Sisterly Bond in a Photo as They Hug Each Other Tenderly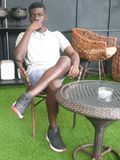 Basketball star's wife, Ayesha Curry, shares an adorable image of her daughters in admiration of their relationship.
A family consisting of two celebrity parents can, if not properly managed, be tough. However, this is not the case with NBA superstar, Steph Curry, and celebrity cook sweetheart, Ayesha.
Curry and Ayesha are parents to three children; daughters Riley (born in 2012) and Ryan (2015), and son Canon (2018).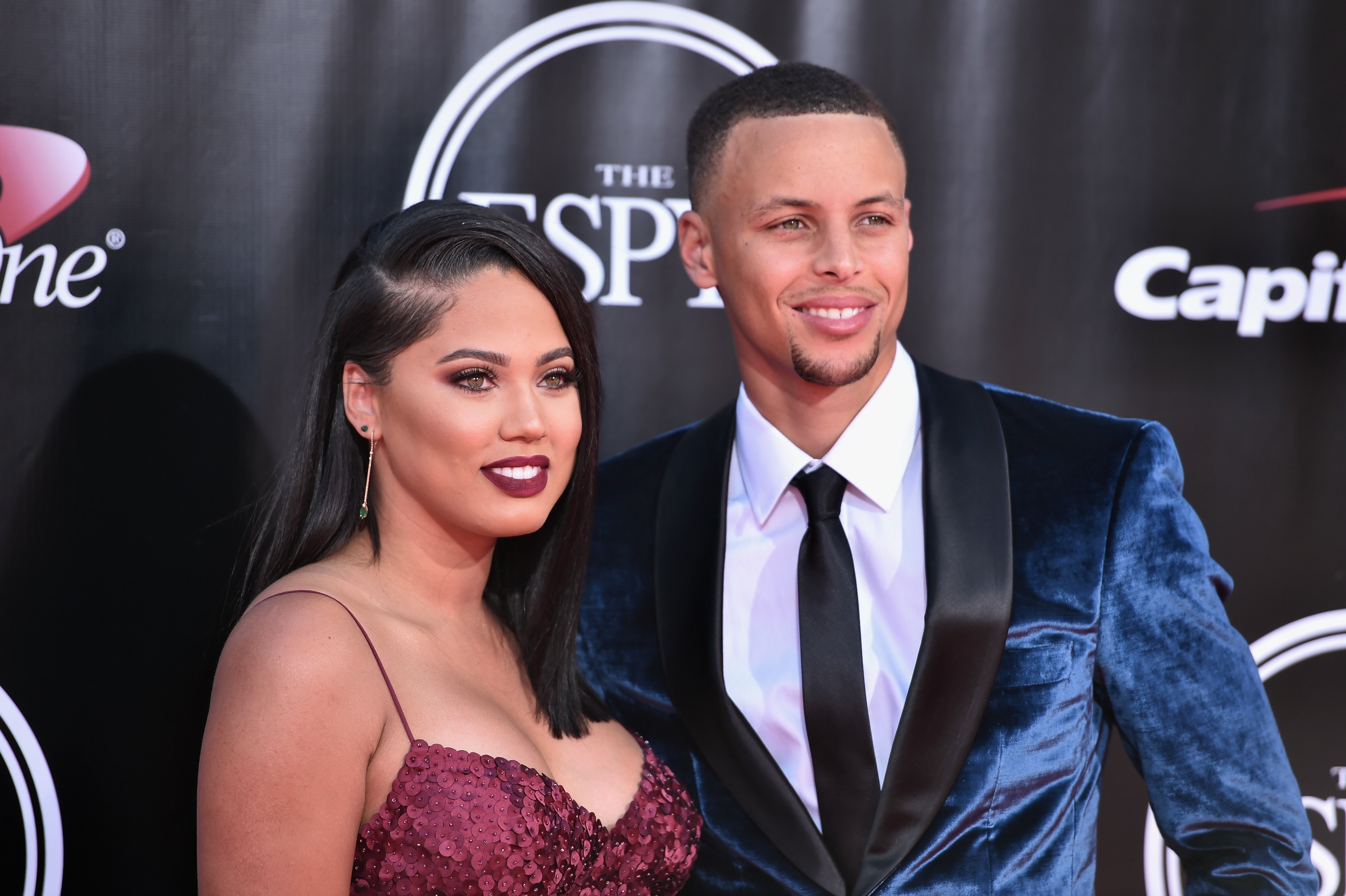 Stephen Curry and Ayesha Curry attend the 2016 ESPYS on July 13, 2016 | Photo: Getty Images
In a new Instagram post, Ayesha Curry shared a photo of Riley and Ryan on the shores of what appeared to be a river.
The two sisters embraced as they seemed to be protecting one another in the event of a slip. The on-looking mother could only admire the girls' bond and captioned the photograph, which she shared with her 7.3 million followers on the platform. She wrote:
"Always holding each other accountable. Sisters"
The long-term power couple, who got married in 2011, is known to share adorable family moments on social media. The post sparked reactions from fans and followers who expressed admiration and love.
Ayesha once uploaded a video of herself and her then-6-year-old daughter re-enacting a "Meat Sweets" commercial using Dubsmash — which she often does with numerous celebrities — and responded bluntly when a fan commented about Riley's hair not being brushed.
The three-time NBA champion was filmed executing an elaborate secret handshake with Riley
The follower said: "Lawwd have mercy, whyyy don't you know how to brush them girls' hair??? Drives me nuts!!! Still a love you, but [expletive] Ayesha."
The then-29-year-old mother was having none of it, however, and she fired back, asserting that she doesn't post moments with her for anyone's approval. She said,
"... Moments happen, and I sometimes share. I'm not going to doll my children up for perception or anyone's approval on here."
Riley's father, Golden State Warriors point guard Steph Curry, is not short of his own antics with his daughters. Last year, the NBA star shared a clip of him braiding his Ryan's hair, while apparently settling a dispute over treats between his daughters, on their private plane.
Curry then joked about leaving Ryan's hair only half-done as the then-3-year-old attempted to look out the window of the moving plane. The smiling father quipped: "What if we left it just like this?", holding her hair up in a ponytail on the top of her head.
Another video of Curry and his eldest daughter went viral on Twitter in December last year. The three-time NBA champion was filmed executing an elaborate secret handshake with Riley, at a game against the Dallas Mavericks.
The maneuver, which ends with a face clasp and an adorable kiss, is a common occurrence at Curry's games -— which his three children always attend.
Please fill in your e-mail so we can share with you our top stories!