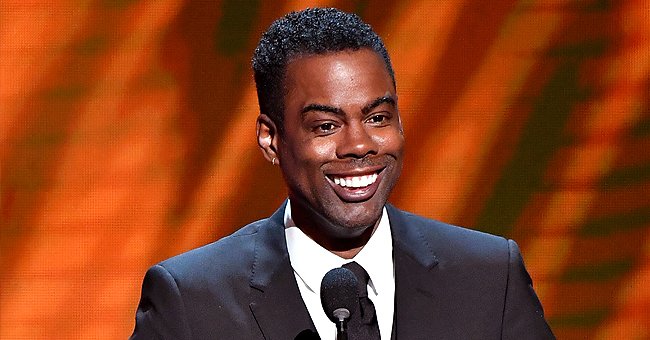 Getty Images
Chris Rock Says Nothing Makes Him Happier Than His Daughters in a Sweet Post

The actor spent Father's Day with his two daughters and posted photos of them together. Since his divorce, he tries to be close to his daughters to be with them as much as possible and not miss any important moment in their lives.
Besides being a recognized actor and comedian, Chris Rock, 55, is a dad. According to the big smiles he and his children show in the most recent photos he posted on his Instagram, he is a very proud and happy one, despite his difficult divorce.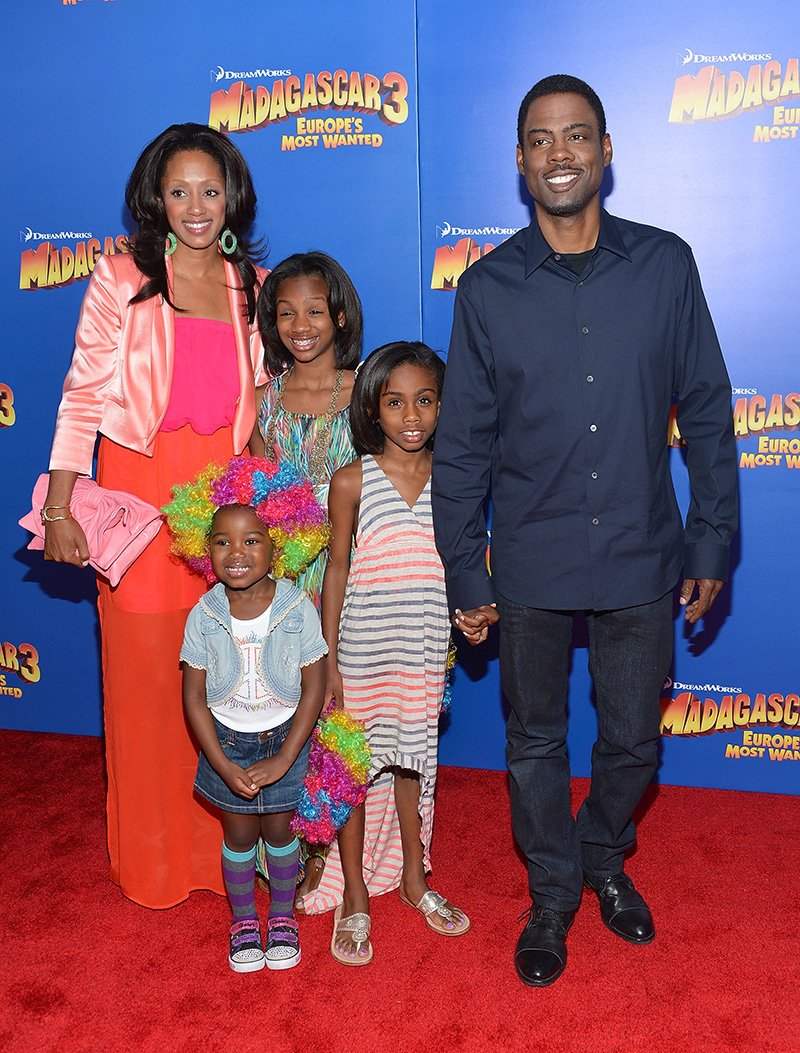 Malaak Compton-Rock, Lola Rock, Savannah Rock, Chris Rock and Tompi attend the "Madagascar 3: Europe's Most Wanted" New York Premier at Ziegfeld Theatre on June 7, 2012 in New York City. I Image: Getty Images.
Rock and ex-wife, Malaak Compton, have two daughters together, Lola, 18, and Zahra, 15. The actor's two daughters are no longer the little girls who used to be next to him to some events. Today, they are beautiful young girls. In the post, Rock wrote:
"Nothing makes me happier than my girls. Happy Father Day to all the dads out there."
DIFFICULT MOMENTS
Although they show joy in the photos today, it was not very happy for the family a few years ago. In 2014, the couple formed by Chris Rock and Malaak Compton separated and filed for divorce, after their 18-year-old marriage.
Unfortunately, for two years the divorce did not proceed on the best terms. Disputes over custody, property, and insurance, the father and daughter's relationship became strained. In fact, Rock once commented that one of his daughters had him blocked on Instagram.
Rock's children have a younger sister named Ntombi. The girl was adopted by Malaak from South Africa. Ntombi grew up with the Rock family as a child and has her parents' permission to be raised in the United States. The three girls hold a very close and sweet relationship.
STARTING AGAIN
After two years of legal disputes, Rock and Compton finally divorced in 2016. The actor commented in an interview that living through all of those years was very difficult for him. He explained that people often think that men don't have feelings, but he was not afraid of being open to how painful it was for him.
His friends hoped that after his divorce he would move away from his daughters. Instead, since Rock has a
very close relationship
with them, he decided to buy a house very close to them. He is determined to spend as much time as possible with them and not miss a thing in the girls' lives.
Please fill in your e-mail so we can share with you our top stories!