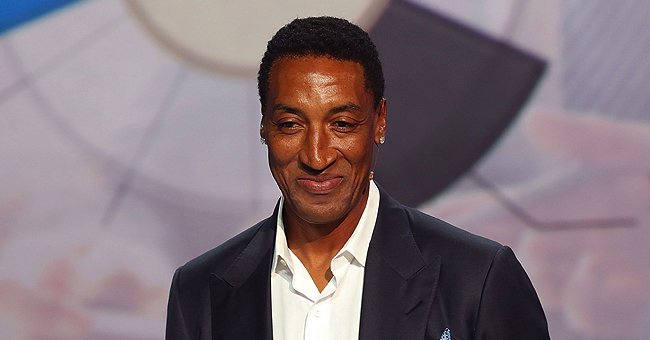 GettyImages
Scottie Pippen Shares New Photo of His Four Beautiful Kids in Celebration of Father's Day
Though the NBA All-star player is no longer married to ex Larsa Pipper, he keeps a close relationship with the four children he shares with her. After two years, the couple still manages to co-parent their kids.
NBA All-star, Scottie Pippen, was not left behind on the Father's Day celebration. The famous basketball player could not be any prouder that day, as he spent a good time with his four kids.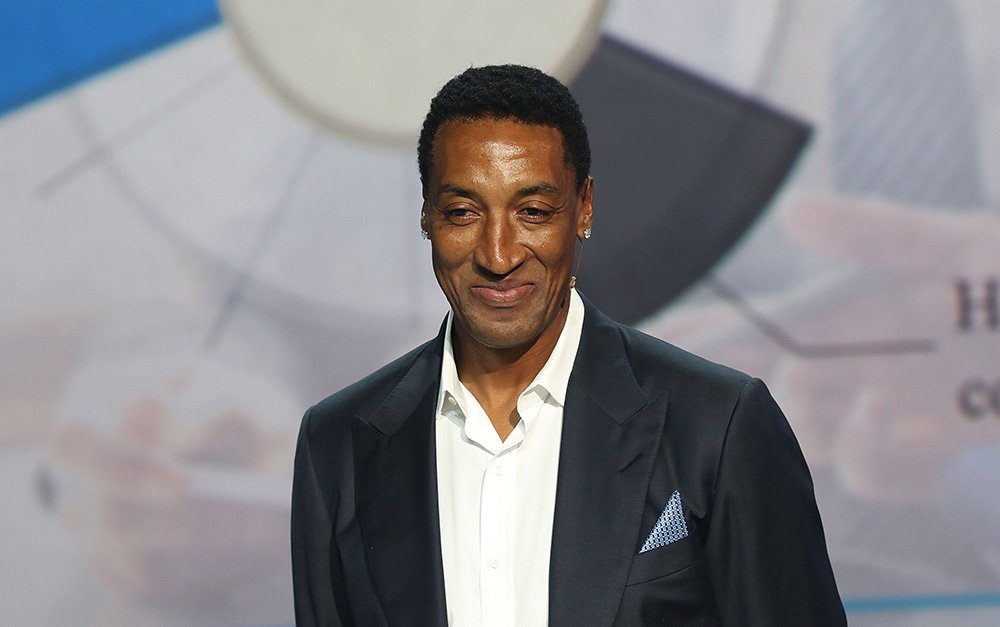 Scottie Pippen attends Market America Conference 2016 at American Airlines Arena on February 4, 2016 in Miami, Florida. I Image: Getty Images.
For the special celebration, Pippen posted a photo on his Instagram, in which all of his four children he shares with his estranged wife, Larsa Pippen, are standing next to each other posing in front of the camera at -probably- Scottie's house. He wrote:
"Blessed to have these four in my life! Happy Father's Day."
His three sons, Scotty, Preston, and Justin, and his daughter, Sophia, who have grown up so fast, look serious in the photo but that does not stop them from enjoying nice moments with their father.
FIRST KIDS
The NBA superstar, who has been lately named more often from the recent Netflix series "The Last Dance", shares four kids with ex-partner Larsa. However, he is also the father of three other children.
Antron is his first and older son. Born in December 1987, he is the only child Scottie had with ex-wife, Karen McCollum, whom he was married to from 1988 to 1990. Later, in 1994, Taylor was born. She had a twin sister but unfortunately, the baby died 9 days after her birth. The basketball player denied her but a DNA test proved he was her father.
Born in February 1995, Sierra is Scottie's third child who he shares with ex-girlfriend Yvette De Leon. She also had to prove Scottie was her daughter's father, but unlike Taylor, he took care of her.
MARRIAGE CHILDREN
After Scottie and Larsa got married in 1997, they had their four children. Scottie Jr., born in 2000; Preston, the 18-year-old born in 2002; Justin, the youngest boy who was part of a campaign titled "Faces of The World"; and 12-year-old Sophia, the youngest of them all.
While Sophia is starting a modeling career, her three siblings are all into basketball. Though Preston and Justin are still playing at high school level, Scottie is already forging his own path playing college basketball for Vanderbilt. Likewise, Antron also played with Texas A&M International University.
FAILED UNION
After 20 years of marriage, and many struggles they went through, Scottie filed for divorce in 2016, and two years later it was Larsa who did the same. The couple finally separated in 2018, and they have not attempted to be together again ever since.
Many rumors have been pointed out on Larsa newest relationships. When the couple was recently separating, it was rumored that the basketball player's ex was dating rapper Future, to these days they have both denied it.
Larsa is not still free from her former marriage since many of her followers and Scottie's fans often make comments criticizing their divorce or the way she is assuming her new life. However, she has defended herself by saying she did everything she could for Scottie.
Please fill in your e-mail so we can share with you our top stories!