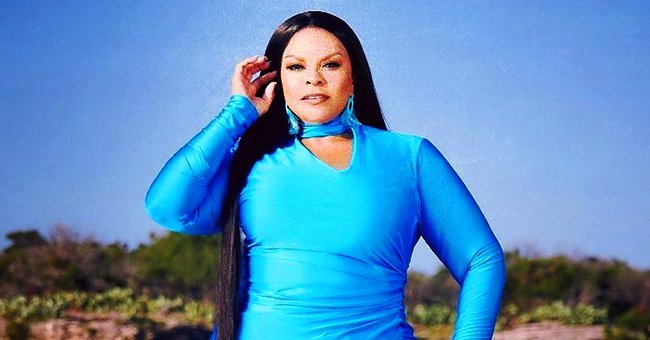 Instagram/davidandtamela
Tamela Mann Stuns Fans Posing in Tight Blue Maxi Dress in New Photo after 50-Pound Weight Loss

Singer and actress Tamela Mann takes to Instagram to announce exciting news to her fans by sharing a stunning photo of herself in a figure-hugging blue number.
Singer Tamela Mann and her husband, David Mann, took to Instagram to share some exciting news with her fans about her next music project. In a two-slide post, Tamela and her husband revealed that she had accidentally leaked the poster for her new music reveal and captioned:
"Tam did it!!! Swipe ❤️."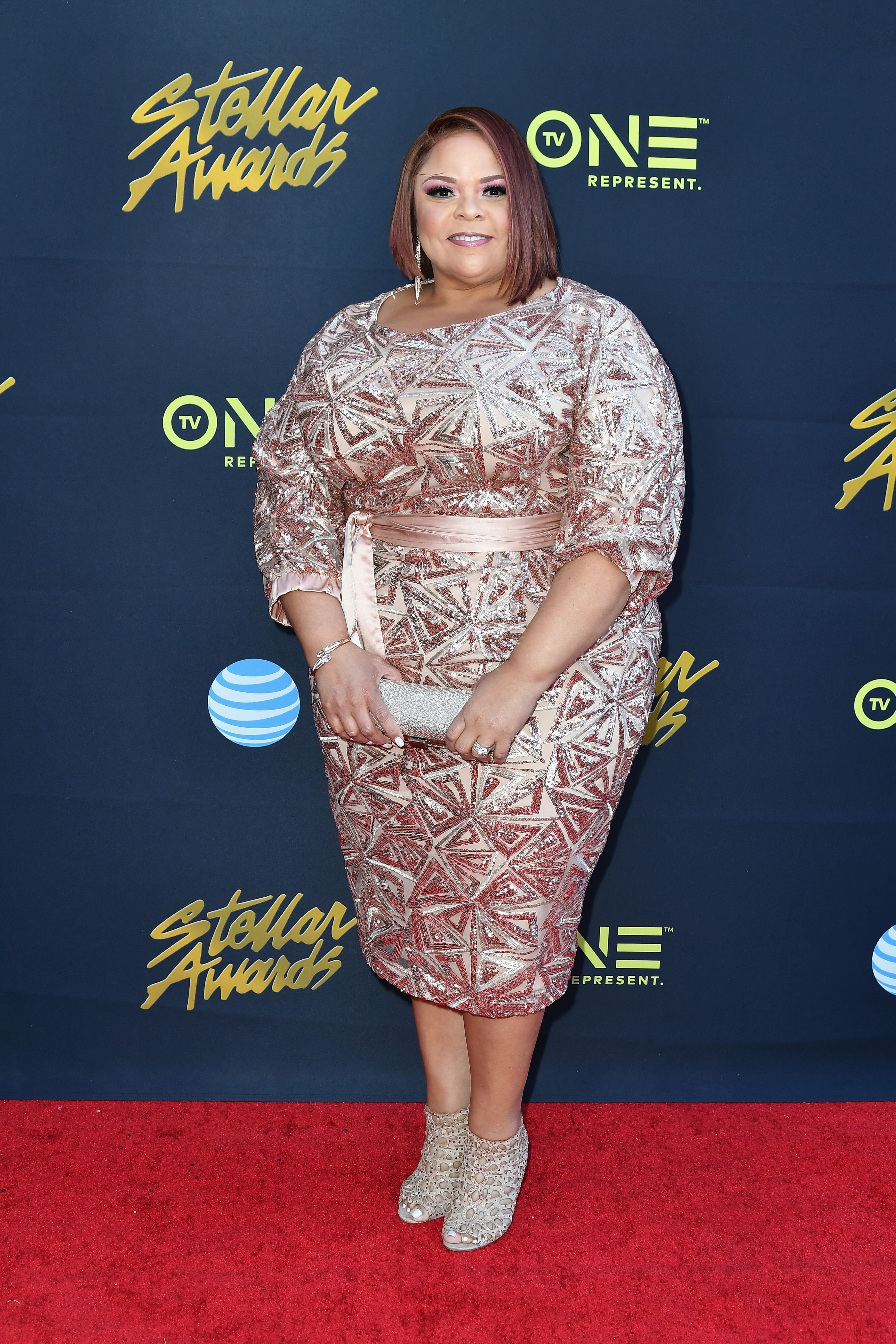 Tamela Mann attends the 33rd annual Stellar Gospel Music Awards at the Orleans Arena on March 24, 2018. | Photo: Getty Images
The first slide was a video of David and a despaired Tamela, who was hilariously distraught over accidentally giving her hairstylist the go-ahead to post the photo that they had worked on together, to announce her new music project that was underway.
However, Tamela's fans could not be more grateful for the mixup because the photo was stunning, but it also heralded good news that their long wait and anticipation for new music from Tamela were over.
The photo in the second slide showed a gorgeous Tamela in a body-hugging electric blue dress that fell to her feet and silky black locks that were so long they reached her knees. Text written boldly on the photo read: "NEW MUSIC COMING SOON." It was a perfect big reveal.
Tamela's significant weight loss has inspired many other people to jump on the wagon, including her daughter, Tiffany.
Tamela's new stunning is not just a recent development. The singer did a great deal of work to achieve her dream body when she put her weight loss journey on the fast track and started working productively towards losing weight in 2019.
Tamela's dedication led her to become an ambassador for "Weight Watchers," a weight loss company. With hard work and determination, Tamela was able to lose 50 pounds by January 2020. She took to Instagram with a celebratory photo of her new figure and wrote:
"50 pounds lighter, and I'm feeling amazing! @ww #tamelamann."
Her new physique was a wonderful sight for her fans to behold as they noted how much happier the singer looked with the progress that she had made.
Tamela could not help but constantly praise Weight Watchers for seeing her through the life-changing period in which she discovered herself and renewed her lifestyle on her quest to lose weight.
As her journey proceeded, she never hesitated to keep her fans in the loop, giving them insight into what she was eating and doing to achieve her goal. She also marked her 40-pounds down milestone with a small celebration with balloons and confetti, taking to Instagram to share the news.
The fifty-four-year-old star revealed that Weight Watchers' programs were never aimed at being just "a diet" but, instead, a lifestyle to be adopted. Her significant progress inspired many other people to jump on the wagon and seize the reins, including her daughter, Tiffany.
Tamela also told "Essence" that she might not have made it so far without the love and support that her husband, David, had shown her. Now, she looks better than ever, and with her new music coming out soon, the actress has never felt more on top of the world.
Please fill in your e-mail so we can share with you our top stories!