Alfonso Ribeiro Shares Vintage Clip Showing His Amazing Tap Dance Performance at the 1984 Tony Awards
Alfonso Ribeiro recently shared a throwback video of himself on Instagram, where he was captured effortlessly performing a tap dance at the 1984 Tony Awards. 
"Fresh Prince of Bel-Air" star, Alfonso Ribeiro, took fans on a trip down memory lane with a throwback clip of himself.
In a recent Instagram post, Ribeiro shared a video from the 1984 Tony Awards ceremony where he was captured performing a tap dance.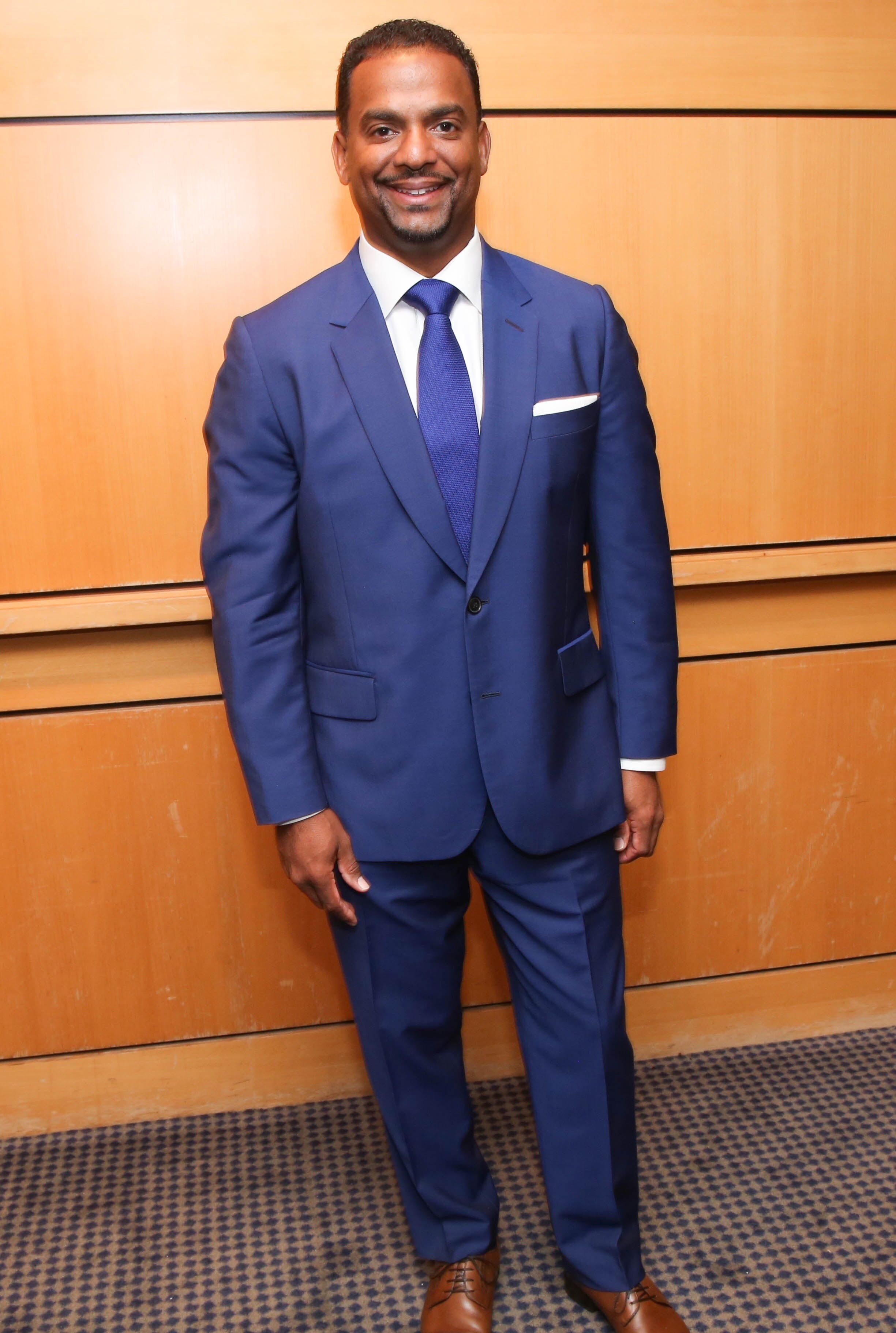 Dressed in a red jacket and a pair of pants, Ribeiro graciously showed off his amazing dancing skills alongside some other dancers.
Captioning the clip, Ribeiro thanked the Instagram page that initially shared the video while adding that the memory remained fresh in his mind. He wrote:
"Thanks, @hinton.battle, for posting this. I still remember this performance as it was yesterday. @thetonyawards, 1984."
The video seemed to thrill fans and followers who took to the comments section shortly after Ribeiro shared it.
One user wrote, "You have the best moves! ?" while another added, "Wow, ? you were on fire ? awesome dance moves!!" with several others suggesting a 2020 remake of the performance.
Ribeiro saw a show of many performances that were done in his honor.
In addition to being an actor, Ribeiro is also known for his impressive dance moves, including "The Carlton," which was made famous by his character "Carlton Banks" on the NBC sitcom, "The Fresh Prince Of Bel Air."
Back in 2014, Ribeiro partnered with Witney Carson on season 19 of ABC's reality show, "Dancing With The Stars," and the duo emerged winners of the season. While speaking about their victory, Ribeiro tearfully said:
"I cannot believe this. I've wanted it forever … I don't even know what to say. These are happy tears."
During his appearance as a guest judge on "Strictly Come Dancing" in 2019, Ribeiro saw a show of many performances that were done in his honor.
Although he was appearing as a judge, Ribeiro couldn't let the night go without showing off his classic dance moves as he eventually got up to the stage where he joined some contestants.
Ribeiro's impeccable skills as a dancer can perhaps be traced back to his early days as an actor when he appeared as an actor on the 1983 broadway musical, "The Tap Dance Kid."
In addition to his appearances on television series and broadway show, Ribeiro has also featured in movies such as "Love Wrecked," "Best of The Best," and the 1996 film, "Kidz in the Wood."