What Khloe Kardashian Wore to Her 36th Birthday Celebration Which Showed off Her Curves
It's Khloe Kardashian's birthday, and she is showing off her curves in a stunning sequined see-through dress, rocking it with her new brown hairstyle. 
Khloe Kardashian is turning 36, and in true Kardashian form, she has kicked off the celebrations with a bang. The reality star started her special day by reading messages sent by her fans. 
Khloe even gave fans a little gift in the form of a stunning photo of herself dressed in a figure-hugging sequined see-through dress. 
Joining her for her birthday was her famous family and even included her ex-boyfriend and the father of her child Tristan Thompson. 
The Kardashian shared images of the lavish outdoor party on her Instagram story, and Thompson even took to Instagram to praise the mother of his child saying, 
"I'm wise enough now to know, you came into my life to show me just what it means to be an incredible person. I appreciate how I am able to learn from and grow because of you."
The basketball player added that he was thankful for Khloe, particularly as the mother of his child, and Kardashian even responded to him writing, "Aww, this is sweet!"
The couple broke up in February last year, after multiple cheating allegations, including one with Kylie Jenner's former best friend, Jordyn Woods. 
Khloe ran uphill while wearing a harness dragging a wagon with True sitting inside it.
Last month Khloe showed off her fitness routine, revealing that she used her daughter True to make her workout more intense. 
In a video shared on her social media, Khloe ran uphill while wearing a harness dragging a wagon with True sitting inside it. Her trainer commented on the post saying, 
"Bein in quarantine for so long @khloekardashian TBH I was surprised you finished, especially with #BabyTrue on your back."
Khloe's trainer Don-A-Matrix has worked with the family before, even training her sisters Kourtney and Kim Kardashian. He also attended Kourtney's "drive-by" birthday party. 
While the "Good America" founder looks amazing, recently fans have been left confused after she posted photos of herself looking very different.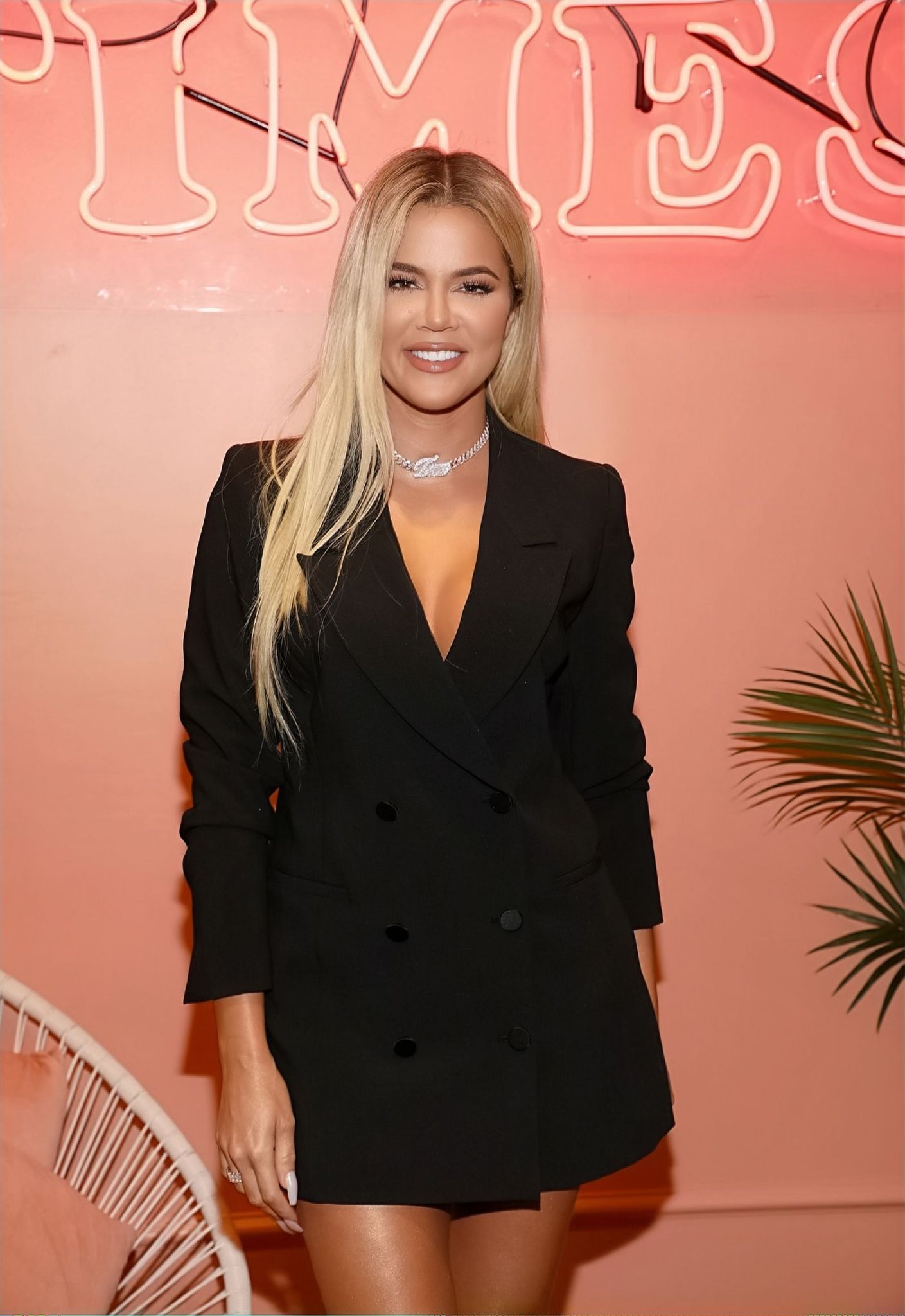 The photos which show the Kardashian sister with shorter, light caramel color, caused speculation after some fans thought her face dimensions looked different from other pictures she had shared. 
While Khloe has not addressed the rumors, it is not the first time members of her family have been accused of editing their photos, or having cosmetic surgery.