Martin Lawrence & Patricia Southall's Only Daughter Jasmine Looks like Her Dad in a Gorgeous New Photo
The girl is the oldest of three daughters that Lawrence has. Besides being known as an acclaimed comedian and actor, he is also a proud and caring father who has raised them with decent values.
The comedian Martin Lawrence's oldest daughter, 24-year-old Jasmine, is already a beautiful grown-up woman. In a picture recently posted on her Instagram, we can see that she may be looking like her dad, but she is a much better version of him.
The young lady, whose whole name is Jasmine Page Lawrence, is also the daughter of Pat Smith, formerly known as ex-Miss USA, Patricia Southall. Lawrence and Smith were married from 1995 to 1997.
THREE DAUGHTERS
In January this year, Lawrence, 54, went to the "Bad Boys 3" premiere in Los Angeles joined by his three daughters. Besides Jasmine, he also has two other children who he shares with ex-wife, Shamicka Gibbs. They are Iyanna Faith, 19, and Amara Trinity, 17.
According to Lawrence, it has been a challenge for him to raise his kids while being in the spotlight of Hollywood, but he has said that he has raised them with decent values, making them aware of their privilege as he was not raised in such a way.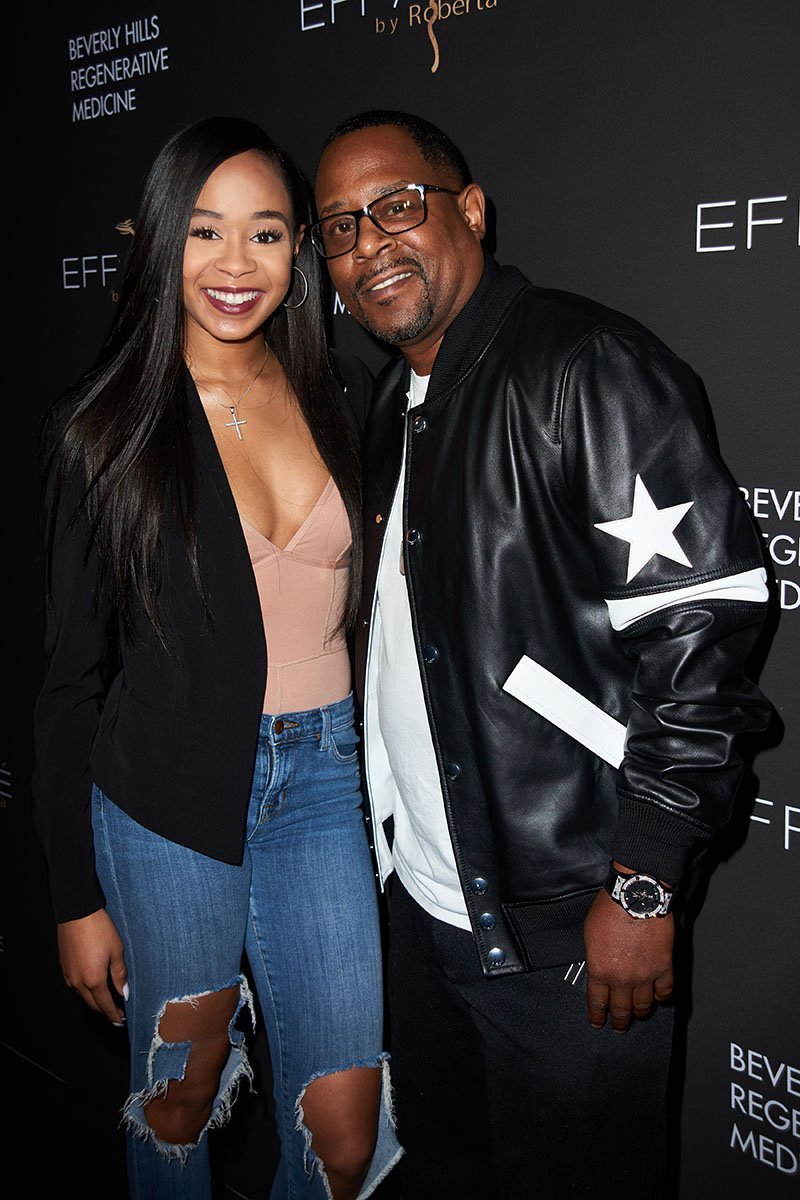 And it seems that, even though he is no longer together with none of his daughter's mothers, he is doing a great job as a father. The girls have grown up to be very smart and they have a close and loving relationship with each other.
THE ELDEST
Born on January 15, 1996, Jasmine is a graduate of Duke University of Durham and obtained her bachelor's degree with cum-laude honors in March 2018. Just like her father, she is making her way into an acting career, so after graduating she attended Speiser Sturges Acting Studio to study drama.
She landed her first major gig as a cameo in the film "Bad Boys for Life" starring her father and superstar, Will Smith. In a short time, this young lady has shown that she not only has the looks, but she is also a smart woman.
YOUNGER SIBLINGS
Iyanna and Amara, the daughters Lawrence shares with Gibbs, are also two beautiful women. After deciding to study creative writing at Sarah Lawrence College, Iyanna's parents joined her to receive what became her first dorm in college.
When leaving her daughter to start off a new life, Gibbs took to Instagram to share her feelings about it. She wrote "I left my baby girl @iyanna_faith at school to start her new chapter of college life. Your father @martinlawrence and I are so proud of the young woman that you have become."
Amara, the youngest of the girls, was born in 2002. Though there is not much about her in the media, we know she graduated from high school last year, as shown in the photos her mother posted before she left home to go to her prom.