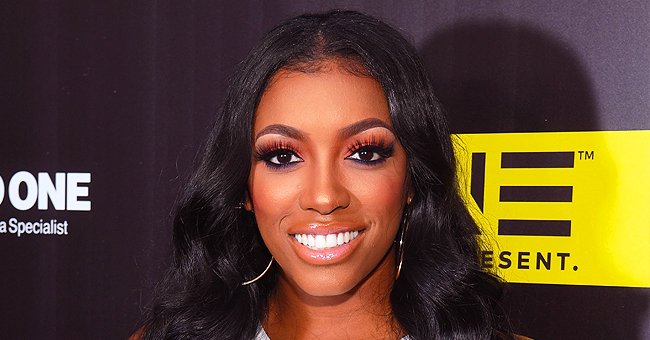 Getty Images
Porsha William's Daughter Pilar Shows off Being a Daddy's Girl in a New Picture

Porsha Williams' daughter Pilar is such a daddy's girl! She looked gorgeous in a cute white dress while posing for the camera and at the same time, giving her dad a side hug.
Babies are adorable. While there might be times when taking care of them proves difficult, for most people, the joy a baby brings cannot be compared to anything.
Porsha Williams' daughter proves she is one adorable baby as she poses in a cute white dress while trying to hug her father, Denis McKinley.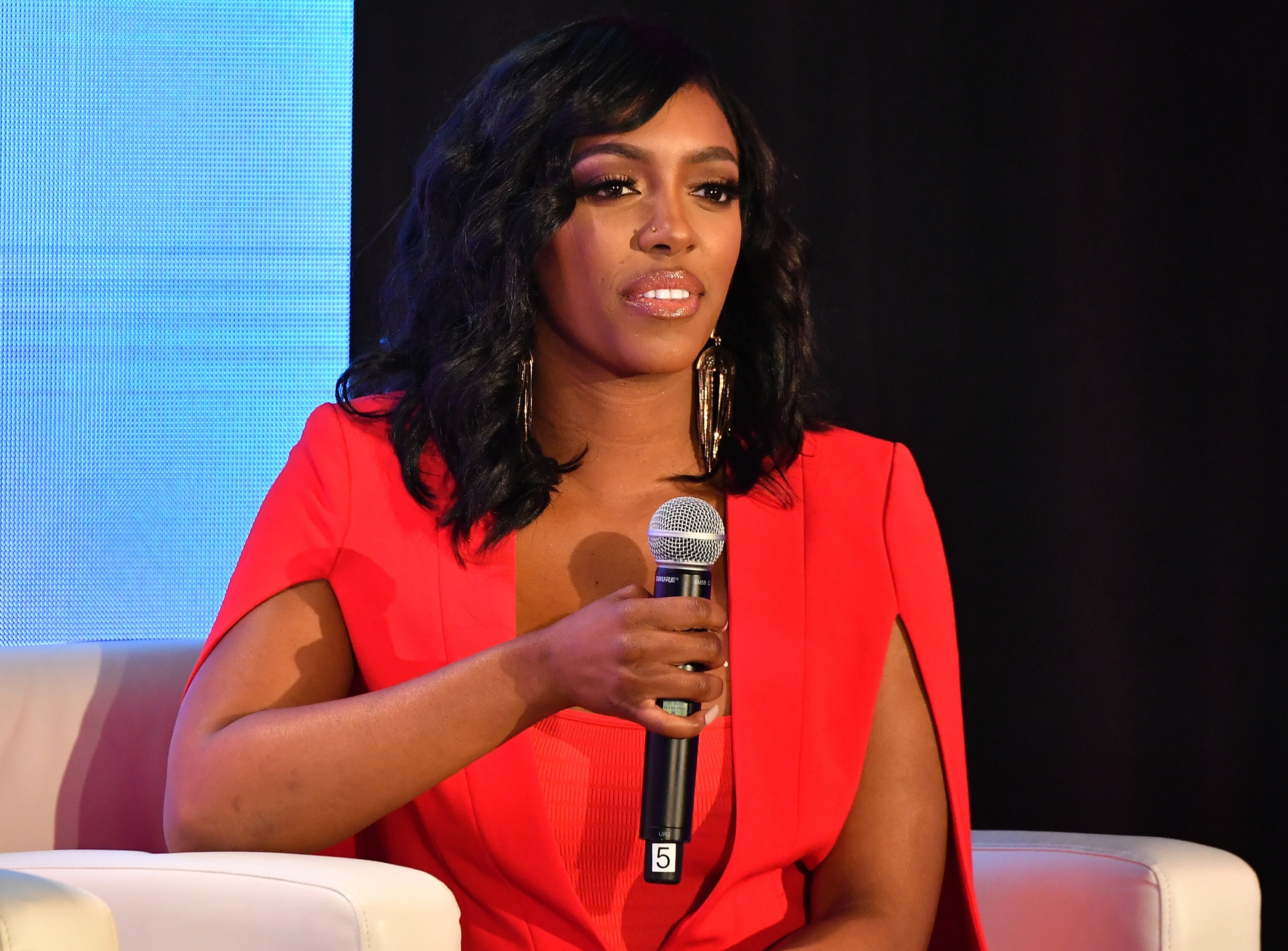 Porsha Williams onstage during A3C Festival & Conference on Oct. 10, 2019. | Photo: Getty Images
Williams took to Instagram to share a series of pictures of her one-year-old, Pilar, and her fiance, Denis McKinley, as they sat at what looked to be a bus stop.
Pilar looked gorgeous in a white dress with drawings on it, her nose mask, and white sandals. She completed the look by wearing a cute black and white bow headband. She captioned the post,
"D? Daddy's Girl? Pilar in @childsplayclothing FendiBaby (She actually keeps her mask on lol so cute )"
The first picture in the series showed Pilar leaning against the chair and against her dad's hand. The second was of the toddler hugging her dad, who seemed to be concentrating on his phone.
The next image in the series was of Pilar looking into the distance and giving off the "unlooking" vibe, and another showed her looking down at her feet.
Although Williams enjoys every moment she shares with Pilar, sometimes the toddler can be a handful.
The last image in the series featured McKinley lifting Pilar by the shoulders while the toddler looked down, laughing. Fans were quick to drop their comments on the adorable pictures.
Some expressed that they were proud of Pilar for wearing her mask despite how inconvenient it was for children. One follower said:
"What a little trooper she is. All the grownups who are complaining about it being uncomfortable wearing a mask should take notes from this little girl."
Williams is one of the stars on the popular reality TV show "The Real Housewives of Atlanta" and is also known for her high fashion sense and style, which she seems to be passing on to her daughter.
From wearing the cutest outfits to driving the latest Range Rover kids car, Pilar is fast becoming a child fashion icon in her own right thanks to her mom.
Not one to shy away from sharing Pilar's pictures, Williams often shares cute and adorable snaps of the toddler from the time they spend together.
Although Williams enjoys every moment she shares with Pilar, sometimes the toddler can be a handful and would not eagerly cooperate with her mother on some days, which according to Williams, can be pretty frustrating.
Please fill in your e-mail so we can share with you our top stories!