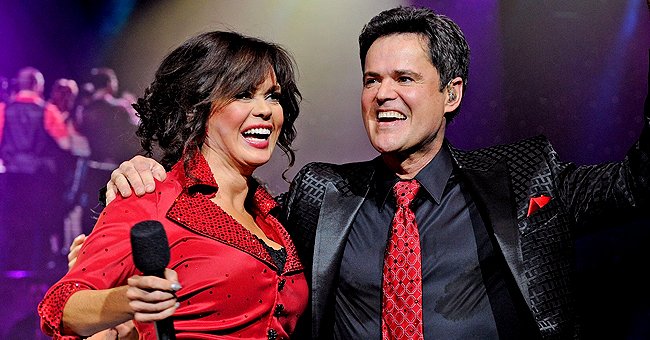 Getty Images
Donny Osmond Looks Back at 'The Donnie and Marie Show' – How It Changed His Life
Singer Donny Osmond reminisced about the show that completely transformed his life and that of his sister, Marie.
Back in the 60s a singing group called The Osmonds introduced America to a Utah family, consisting of 9 siblings, six of which formed The Osmonds: Alan, Wayne, Merrill, Jay, Jimmy, and Donny.
The brothers achieved enormous success, but the true stars in the family turned out to be Donny, the second to youngest Osmond, and his baby sister, Marie, who exploded into stardom in the 70s with TV shoe, "Donnie & Marie."
The then-teens would become America's darlings, with their clean-cut good looks, and wholesome image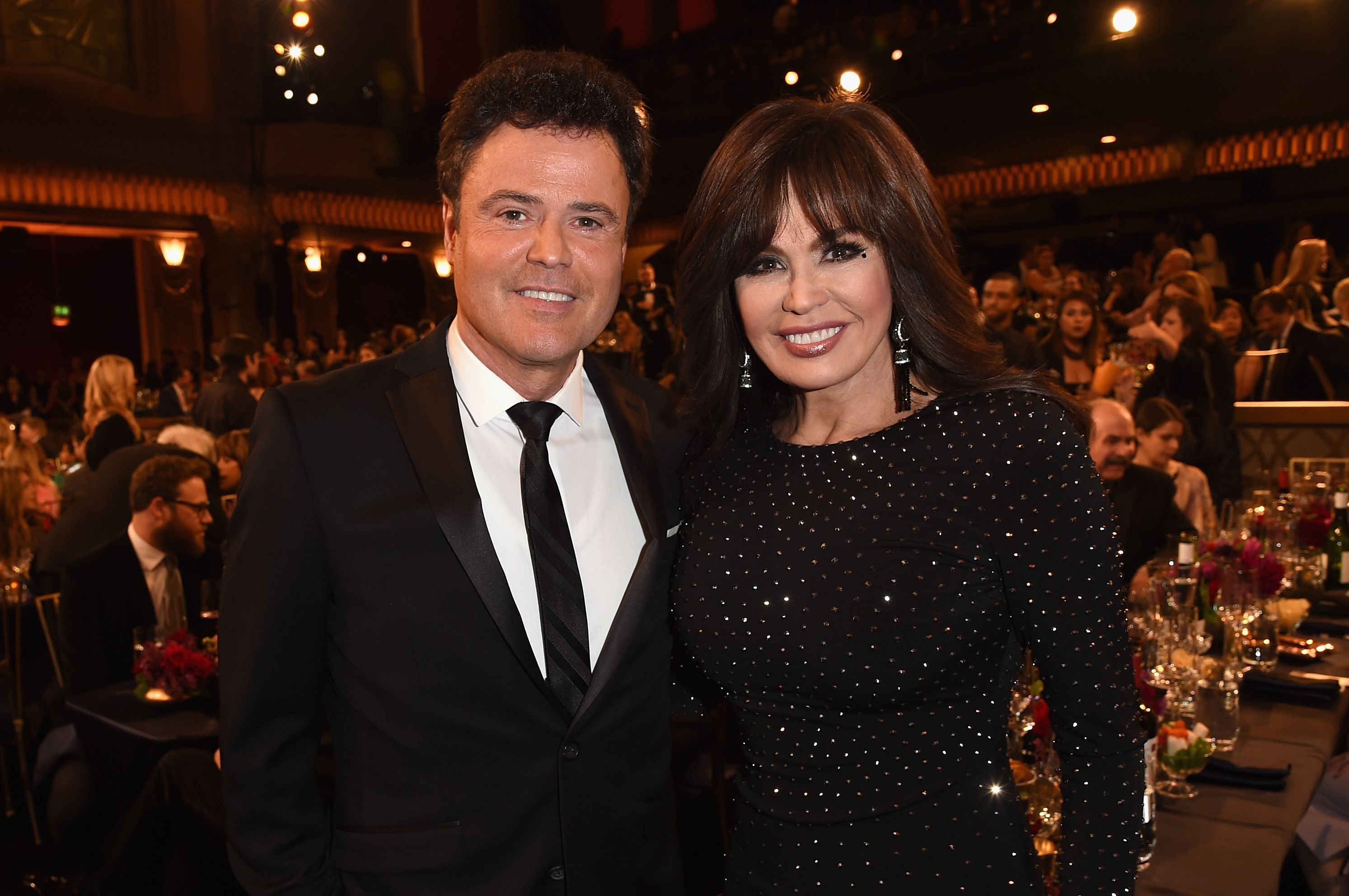 Donny and Marie Osmond at the 2015 TV Land Awards in Beverly Hills | Source: Getty Images
FORTY YEARS LATER
Over 4 decades since the show was launched on ABC, Donnie remembers the excitement and the thrill he and Marie, aged 18 and 16 respectively, debuted their musical variety program on national TV. Donnie shared a snap of those days on Instagram, captioning it:
"Throwing it back to 1976 for a taping of the Donny and Marie show in front of a live studio audience on stage 6 at the KTLA Studios in Hollywood."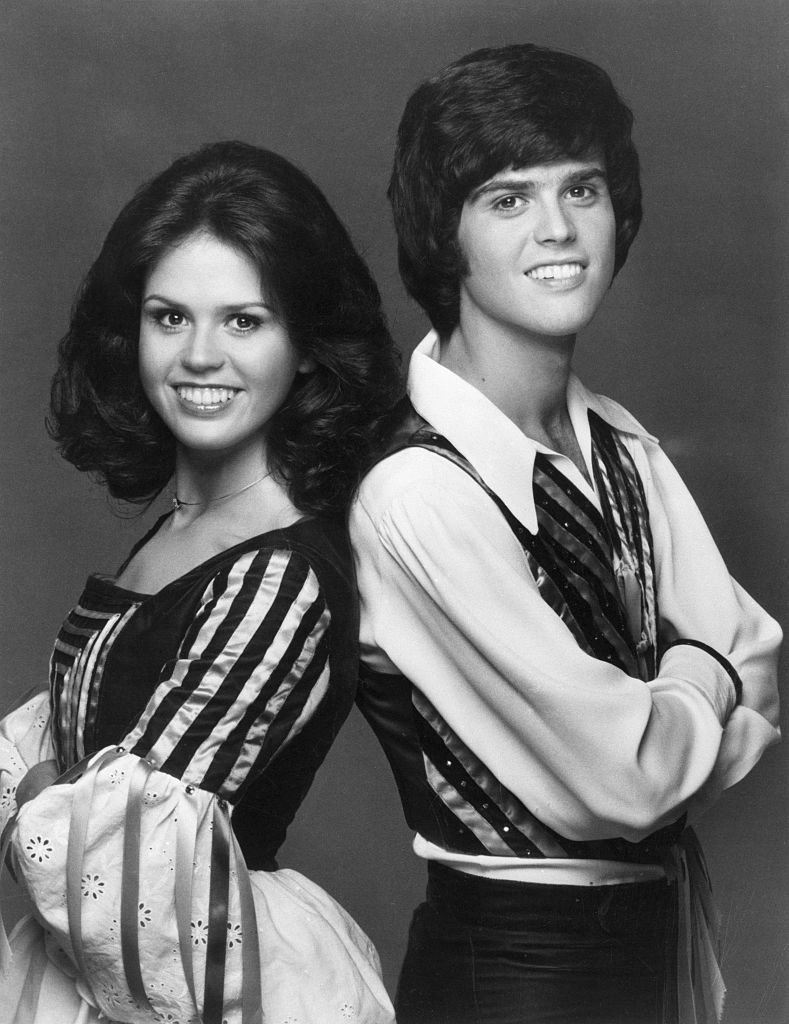 Studio portrait of Donny and Marie Osmond taken in 1975 | Source: Getty Images
The then-teens would become America's darlings, with their clean-cut good looks, and wholesome image -- and their amazingly versatile singing talent that has served them so well throughout their long careers. The show appealed to the whole family, and ended up being a springboard to brilliant solo careers for both,
THE DYNAMIC DUO
Donnie and Marie, who presented themselves as "a little bit country, and a little bit rock&roll," quickly became the most successful duo in the business, with rocketing record sales, fabulous ratings on their TV show, and millions of devoted fans. Donnie wrote of the era:
"Marie and I had no idea of the great things that lay ahead! That TV show literally changed our lives."
For the next 5 years, Donnie and Marie grew up under the public's eye, and their careers blossomed even after their show was canceled in 1979. Marie became a successful country singer as a solo artist; while Donnie dropped the boyish image, worked with Peter Gabriel, and recorded several hit songs that put him back on top of the charts.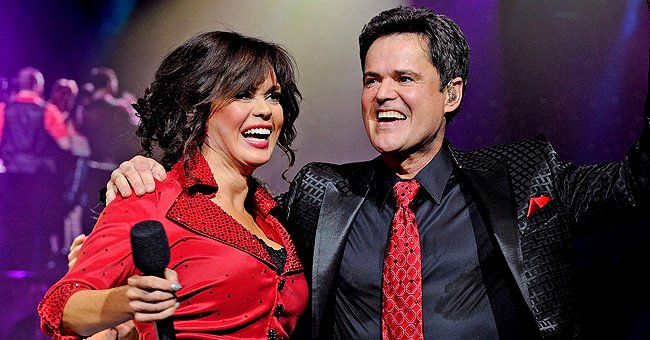 Marie and Donny Osmond during their variety show at the Flamingo in 2011 in Las Vegas | Source: Getty Images
BIG IN LAS VEGAS
In 2008, the Flaming, Resort Hotel in Las Vegas signed Donnie & Marie for a six-week run, which they thought would have a nostalgic appeal, but the duo was such a roaring success with audiences that the 6-week gig turned into an 11-year-residency. In 2019, Donnie announced on "Good Morning America":
"It's been rumored that we're bringing Donny and Marie to an end here in Las Vegas. We're here to say it's official."
The end of the Las Vegas residency promises to be only the end of the latest chapter in the Donnie & Marie story, and they vow that their next projects will see them still singing and lighting up the stage for audiences all over the world.
Please fill in your e-mail so we can share with you our top stories!