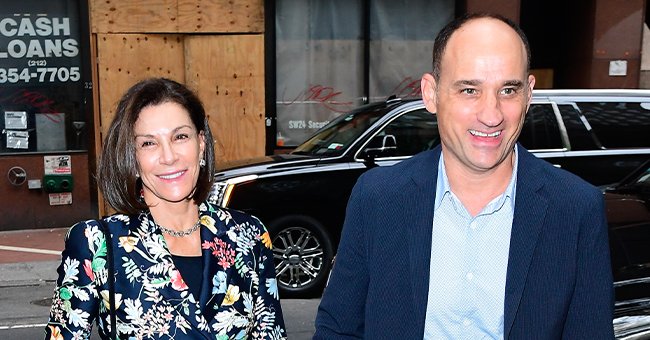 Getty Images
Hilary Farr & David Visentin Are Often Rumored to Be Dating - She Once Said They Adore Each Other
Speculations about what is behind David Visentin and Hilary Farr's close relationship have been a thing for years. In the piece below, we address these rumors and delve a little into their personal lives.
David Visentin and Hilary Farr are famous for their roles as television show co-hosts and interior designers. The way the pair host "Love It or List It" has led many viewers to wonder if they are dating.
The television personalities have been working closely together since 2008. The chemistry they share on-screen is quite apparent, but the duo has addressed it, sharing how they were just good friends.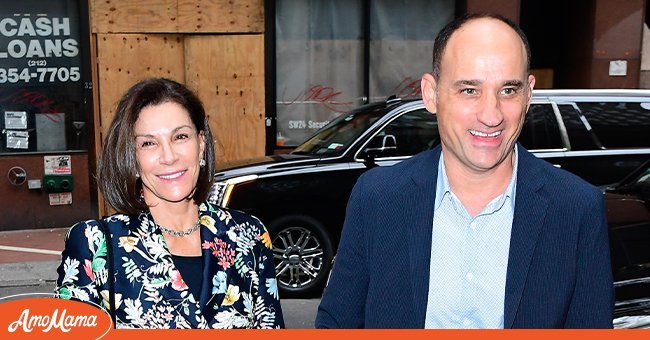 Hilary Farr and David Visentin seen outside the "Today" show on September 16, 2019, in New York City | Photo: Raymond Hall/GC Images/Getty Images
HILARY'S START IN THE INDUSTRY
Hilary first got interested in the interior design industry while working in Hollywood. Her initial interest was stage and set design before she started helping people with advice on how to decorate their homes.
She ultimately ended up with offices in Toronto and New York, where she splits her time. Some of the celebrities she's had the pleasure of working with include Jennifer Hudson and Jenna Elfman.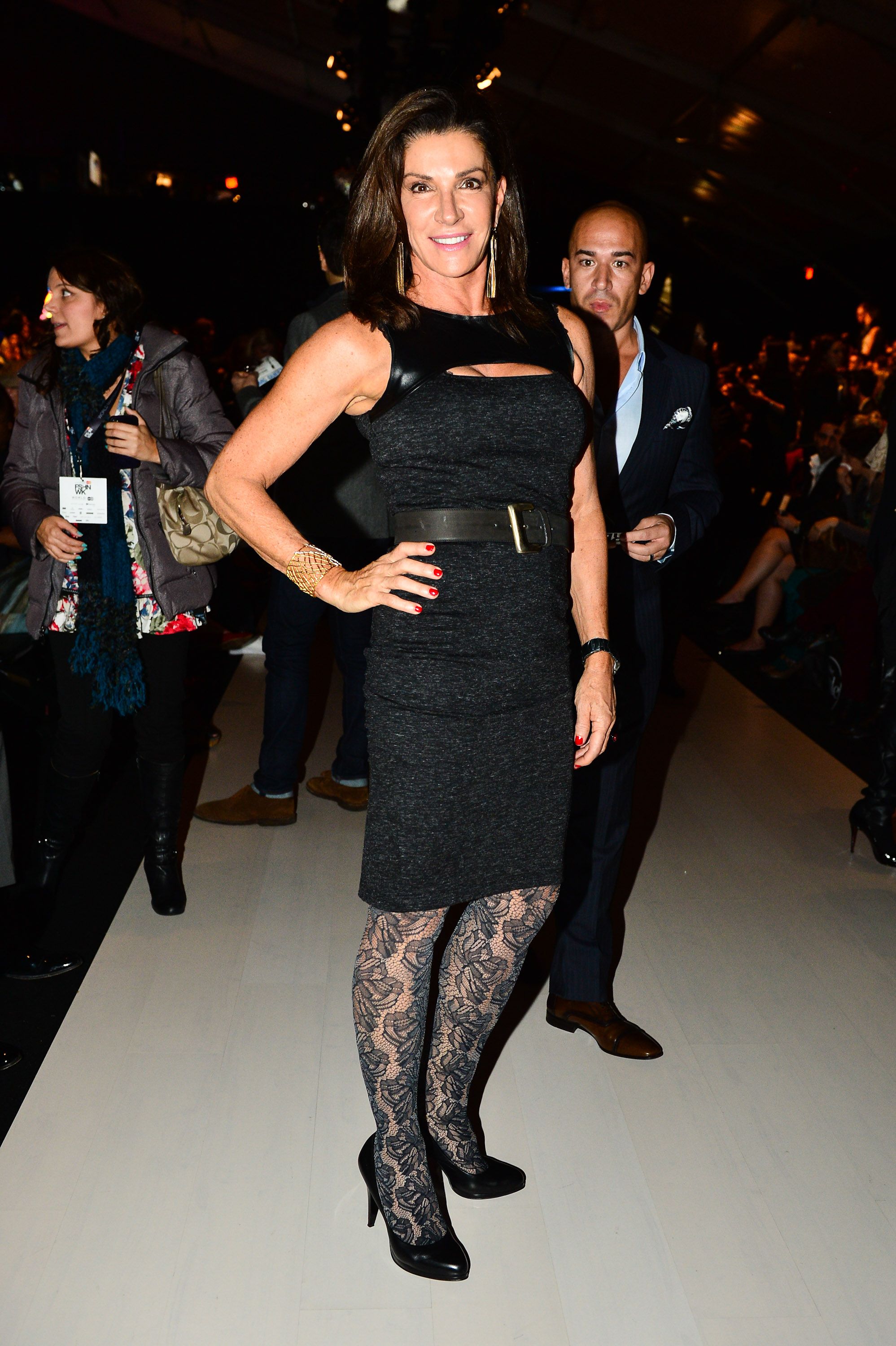 Hilary Farr during World MasterCard Fashion Week at David Pecaut Square on October 24, 2012, in Toronto, Canada | Photo: George Pimentel/Getty Images
FARR'S ACTING CAREER
Her initial interest was to become a ballet dancer, but she then changed her focus to acting when she grew too tall. In the 1970s, she'd already featured in several series, including the 1975 film, "The Rocky Horror Picture Show."
She got the role because her family lived right below one of the creators, Tim Curry. Some of the other movies she starred in included "Legend of the Werewolf," "City on Fire," and "The Return."
Some fans might recall seeing her on "Frustrated Wives," and her guest appearances on shows like "We Got It Made," "Within These Walls," and "The Greatest American Hero."
HOW HILARY & DAVID MET
Hilary only got to know Visentin when they were introduced to each other for their HGTV show. At the time, Farr was working as an interior designer while Visentin earned a living as a real estate agent.
The Canadian personality had already been cast for the show, but they needed a sidekick for her. In a 2017 interview, Visentin hilariously recalled how the series told him they wanted him because they thought he'd make Hilary look good.
REASONS FOR DATING RUMORS
Besides the on-screen chemistry between Hilary and Visentin, the former once confessed that they had a deep and genuine affection between them. She also said they adored each other.
Hilary also noted how they made each other laugh, while her co-star admitted they had a lot of fun. The truth is Visentin is actually of the market as he's married and has been for many years.
Another thing that probably doesn't help the dating rumors is how the pair share a specific morning routine. Visentin had a morning smoothie he took, which Farr became obsessed with.
He ended up sharing the recipe with his co-star, and they now have it as part of their routine. The pair named it "The Morning Smoothie," and it's made out of a variety of healthy ingredients.
It includes kale, lemon juice, cilantro, banana, cacao, almond butter, ginger, cinnamon, black pepper, and turmeric. Visentin also adds in apple and avocado to spruce things up sometimes.
VISENTIN'S MARRIAGE
Visentin has been married to a woman named Krista Grycko-Visentin. He and his real estate agent wife walked down the aisle in 2006, although his sexual orientation has been questioned online.
The couple shares a son, Logan, and some reports said they were also parents to a daughter. Since 2014, Krista has been working alongside her husband at a company called Country Living Realty Ltd.
FARR'S MARRIAGE & FAMILY
Hilary got married to producer Gordon Farr in 1982, and they welcomed a son, Josh, while together. They met while the reality star was on the west coast when she was still working as an actress.
Josh has since made the reality star a grandmother by welcoming three grandchildren. Sadly, the couple's relationship didn't last, and unfortunately, it was also not an amicable divorce.
It seems Hilary has allegedly been single for a while, but in a February 2021 Distractify article, it was said the reality star has been in a relationship for a while. The site said she'd mentioned him on her Twitter and Instagram accounts.
It seems the television personality hasn't named him, but the publication revealed he was Andrew Tatarek. The couple has been photographed together at events since 2013, but it wasn't clear when the two first began dating.
Unfortunately, not much was publically known about Tatarek or his life. It might take a while for Hilary to adequately address the matter as she's generally quite private about her personal life.
DOG PARENT & ACTIVIST
One thing that the Hilary Farr Designs founder has been quite open about was her passion for her dog, Mimi, a Pomeranian-Chihuahua mix. Mimi has seen on red carpets, and the star was into animal rights activism.
The television star has also worked to end Africa's elephant poaching. She also openly supports Veterans Empowered to Protect African Wildlife and The David Sheldrick Wildlife Trust.
STARRING ON "TOUGH LOVE"
In February 2021, Deadline revealed that fans could expect to see more of Hilary in a new show – "Tough Love with Hilary Farr." On the series, she would feature in eight hour-long episodes that the HGTV network had ordered.
On the show, the television personality used her design skills to help families facing unique life challenges that strain their lives. "Tough Love" was produced by Balthazar Entertainment.
The production was done in partnership with the Glass Entertainment Group. The show's executive producers were said to be Steve Kantor, Brian Balthazar, and Nancy Glass.
The show was set to air this year, and streaming would be available on discovery+ from October 18, 2021. Starring on the show won't mean the HGTV star would leave her series with her longtime co-host Visentin.
On "Love It or List It," Hilary and Visentin use their respective expertise to help homeowners make a difficult decision. After the co-stars renovate the home, the families need to decide if they wish to list the house or not.
Please fill in your e-mail so we can share with you our top stories!