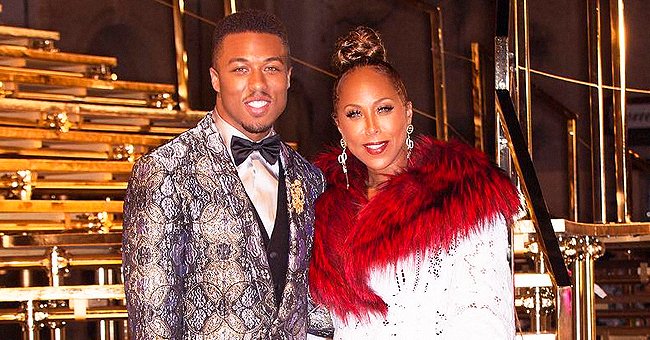 Instagram/marjorie_harvey
Watch Marjorie Harvey's Son Jason and Wife Amanda's Children Meet Their Newborn Sister for the First Time (Video)
Steve Harvey's son Jason and his wife, Amanda, just welcomed a baby girl — Amanda shared a video documenting the new baby's first encounter with her siblings at home.
Congratulations are in order! Jason Harvey and his gorgeous wife, Amanda, have added a new member, Joey, to their ever-growing brood. The proud mother recently took to her Instagram page with a heartwarming video that captured the first meeting of the little tot and her older siblings, Noah, Rose, and Ezra.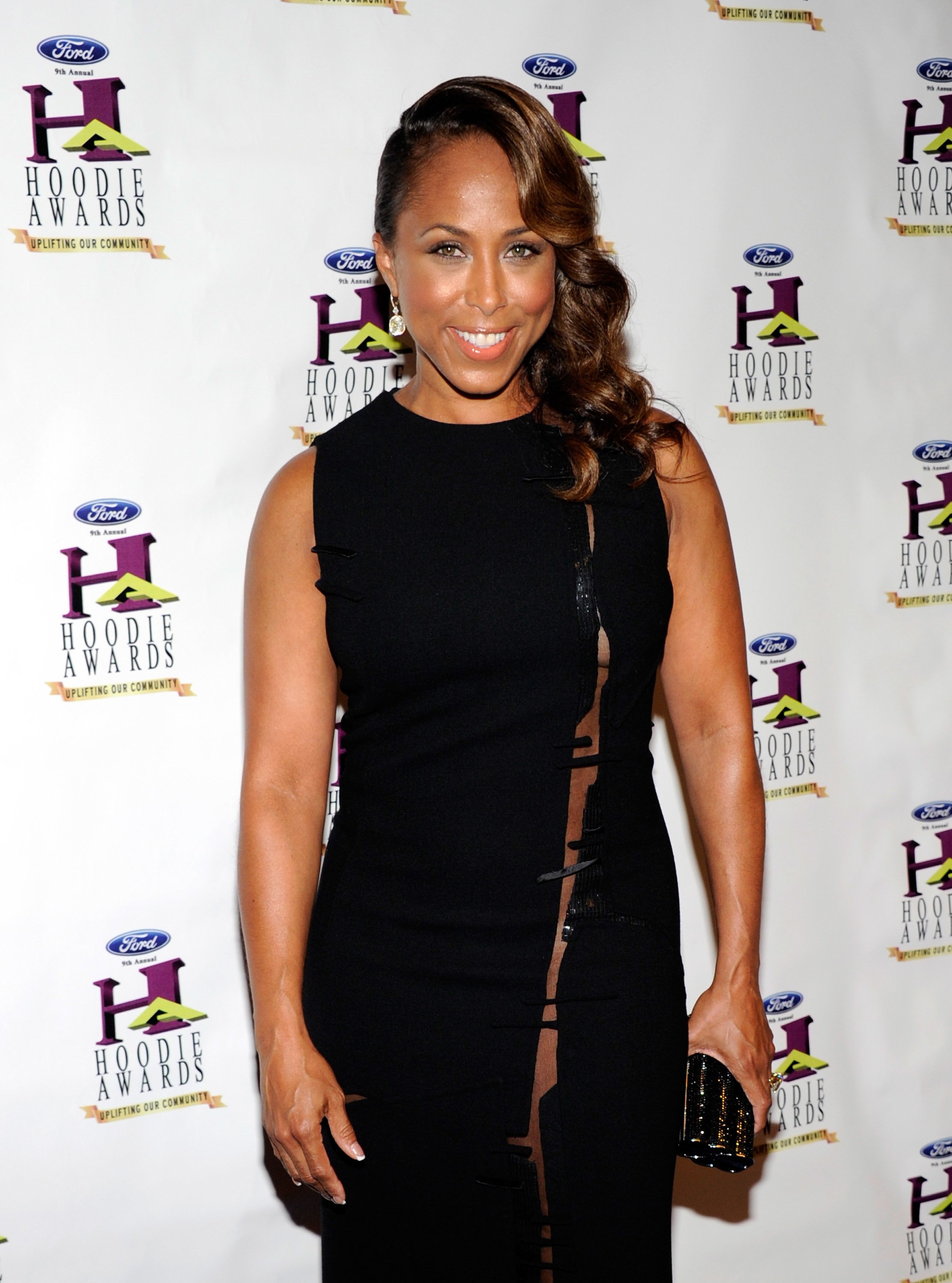 Marjorie Harvey arrives at the ninth annual Ford Hoodie Awards at the Mandalay Bay Events Center August 13, 2011. | Photo: Getty Images
The video begins with a curly-haired Ezra cradling baby Joey in his chubby arms. Amanda could be heard telling him to serenade his little sister with kisses that he did before curiosity had him asking if she's a baby.
Amanda replies and says she is and then tells little Ezra his baby sister used to be in her stomach. Noah, seated next to his mom, immediately points out that he couldn't see his mom's round tummy anymore because the baby came out.
Amanda captioned the adorable video, "I seriously could not imagine anything more perfect! They will always be my greatest accomplishments. Here's to Joey's first night home. Welcome to the family, baby girl!"
In addition to the video clip, Amanda also shared different photos of her three kids taking turns posing with little Joey in their arms. Fans could not get enough of the adorable video and pictures.
Jason is one of the three kids Steve Harvey adopted when he married his wife, Marjorie, in 2007.
They took to the comments section with compliments as well as wishes for Amanda and her family. A fan commented on how beautiful it was to watch sibling love blossom while another pointed out how much the kids look like their parents, saying:
"How much your children resemble a perfect mix of you and your husband is uncanny! What a beautiful family! Bless you all."
Amanda's hubby, Jason, is the founder of the luxury women's footwear company called Yevrah, a company that reportedly outsources all its products and materials from Brazil.
Jason is one of the three kids Steve Harvey adopted when he married his wife, Marjorie, in 2007. The other two kids are named Lori and Morgan.
Steve also has four biological kids from two previous marriages. From his first marriage to Marcia Harvey, he has two daughters, Brandi and Karli. He also has a son named Broderick Harvey Jr. From his second marriage to Mary Shackelford; Steve has another son named Wynton.
With the addition of Jason's latest child, Steve is now a proud grandfather to six kids; His twin daughter, Karli Harvey Raymond, and her husband Benjamin Raymond welcomed a son they named BJ on June 16, 2016.
On March 22, 2015, Marjorie Harvey's daughter, Morgan Hawthorne, also gave birth to daughter Elle with her spouse, Kareem Hawthorne.
Please fill in your e-mail so we can share with you our top stories!