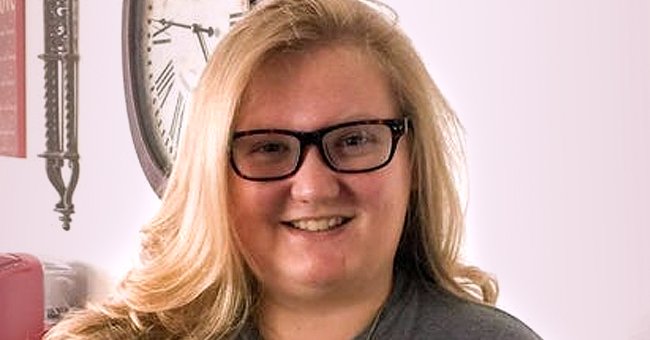 twitter.com/RawStory
17-Year-Old Girl Dies from COVID-19 after Attending a Church Party – Inside Her Tragic Story

Florida teenager, Carsyn Davis, passed away due to COVID-19, after going to a church party and receiving unprescribed at-home medication.
17-year-old Florida girl, Carsyn Leigh Davis, sadly passed away due to complications of the novel coronavirus following a church party she attended on June 10, two weeks before her death.
The deceased teenager reportedly battled with a number of health conditions during her brief life, including cancer and a rare autoimmune disorder.
Young Davis's death shocked and touched many people in the community and beyond, leading to donations worth tens of thousands of dollars towards GoFundMe campaigns in her honor.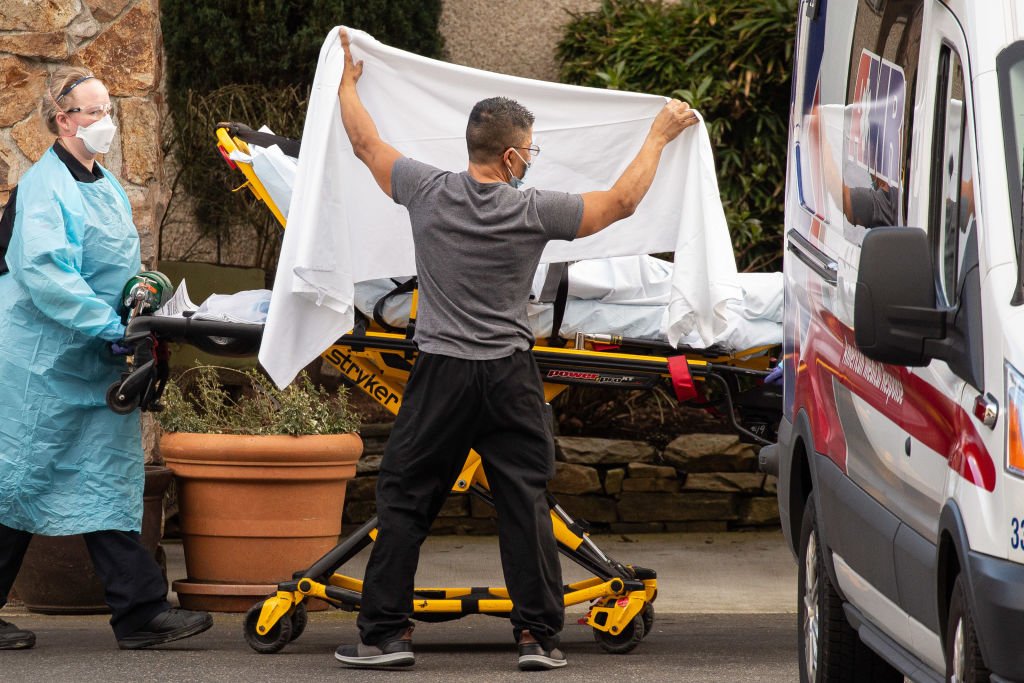 Healthcare workers transport a patient on a stretcher into an ambulance on February 29, 2020 in Kirkland, Washington. | Photo:Getty Images
According to TODAY, when Miss Davis started exhibiting symptoms of novel coronavirus, her parents hesitated in taking her to the hospital and instead, decided to treat their daughter with unapproved medication.
While at the party which hosted about 100 kids, Davis reportedly did not observe any of the cautionary restrictions advised by the authorities, including wearing a mask and observing social distancing. Three days after the party, her first symptoms sprung up.
The 17-year-old developed sinus pressure, a severe headache, and a mild cough. Her parents assumed that she simply had a sinus infection and gave her a prescription antibiotic to treat bacterial infections.
Davis's father, a physician assistant, and her mother, a nurse, were both certain that their daughter would be fine with their at-home treatment until her condition worsened. A few days after, Davis's mother noticed that her daughter was looking "gray" while sleeping.
The concerned mom tested the teenager's oxygen saturation and discovered a low reading, somewhere in the 40s, whereas levels below 90 already call for concern.
After the oxygen saturation test, the mom decided to hook her daughter up to her grandfather's old oxygen machine to help raise her oxygen levels. The machine brought Davis's O2 levels up to a sixty-something, and her parents gave her a dose of Hydroxychloroquine.
Hydroxychloroquine is a drug which was positively spoken of by President Trump back in April, citing it as a possible treatment for COVID-19. The FDA later rescinded its approval of the drug on June 15 after noting the many risks and too little benefits.
After administering Hydroxychloroquine to their daughter and noting little to no change in her condition, Davis's parents finally took her to a local hospital.
On June 19, she was diagnosed with COVID-19 and remained in the hospital for four days, receiving "aggressive therapy."
Afterward, the ailing teenager was transferred to Miami's Nicklaus Children's Hospital, where she sadly lost the battle and passed away.
`After the news of Davis's passing, the Fort Myers church, where she attended the party, received a lot of backlash, accused of intentionally exposing their members to COVID-19.
The church fired back at any such claims, saying that the allegations were false and speculatory. Hours after their Facebook response, the church allegedly made their page private, only accepting following from select members.
While others might want to blame the Fort Myers church for Miss Davis's tragic passing, her family can only hope for strength to carry on.
Please fill in your e-mail so we can share with you our top stories!