See How Tiffany Haddish Trolled Kanye West's Presidential Bid on Twitter
Tiffany Haddish threw subtle shades at star rapper Kanye West in a new social media update following his intentions of running for the presidency.
Stand up comedian Tiffany Haddish took to Twitter to share her plans for the coming presidential elections. Haddish stated that she would be running for the presidency.
Haddish's tweet comes in the wake of Sunday Service founder Kanye West's post about his goal towards becoming the next president.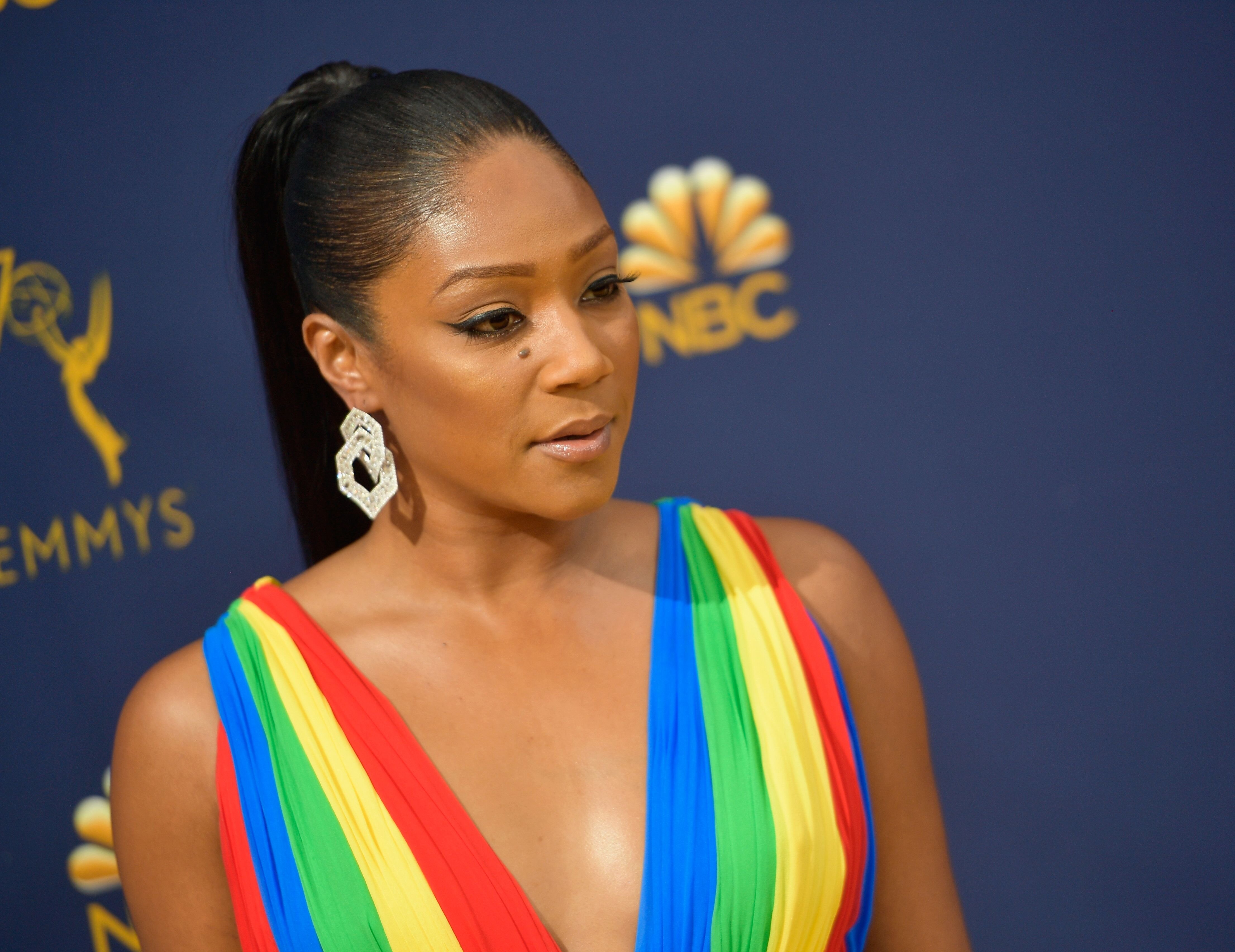 HADDISH'S SUBTLE SHADE
Haddish, whose hashtag stated "2020 Vision," wrote in a parodical tone as she talked about building the future and the need to uphold unity. She wrote in a declarative tone:
"I, too, am running for the president of the United States. #2020vision."
In reply to her tweet, Haddish added that fellow comedian, Dave Chapelle will be her running mate. Many fans found Haddish's post hilarious while they shared their light-hearted thoughts.
ANTHONY ANDERSON'S THOUGHTS 
Following Kanye West's Fourth of July declaration, many fans and celebrities alike have given different reactions to the development. When Anthony Anderon hosted the "Jimmy Kimmel Live" show, he joked about West's tweet.
The "Girls Trip" star debunked the rumors about her state of health.
Anderson noted the processes that West would go through in his bid to run for the presidency. According to an ET source, West is serious about running and has gotten the approval of some "high-powered" friends.
We must now realize the promise of America by trusting God, unifying our vision and building our future. I too am running for president of the United States 🇺🇸! #2020VISION

— Tiffany Haddish (@TiffanyHaddish) July 5, 2020
MORE REACTIONS FROM CELEBRITIES 
In line with West's tweet, his wife, Kim Kardashian, showed her support by retweeting and adding an American flag emoji. An insider revealed to US Weekly that Kardashian has always known about her spouse's political intentions while giving unwavering support.
On social media, West's tweet stirred different reactions in stars and famous faces. Meghan McCain showed her subtle disapproval.
More stars like Paris Hilton, Bob Saget, and Billy Eichner joked about running for office. Octavia Spencer and Elon Musk also shared their candid opinions.
Well this just in Dave Chappelle will be my running mate #2020Vision

— Tiffany Haddish (@TiffanyHaddish) July 5, 2020
HADDISH WELCOMES A CHANGE 
Haddish, who stole the hearts of fans on "Girls' Trip," took her followers by surprise as she chipped off her braids during an Instagram Live session.
She mentioned that she wanted to see her scalp. She wrote in a post: "...I know my whole body. I know where every mole is, but I don't know my Scalp. So hello, Scalp…"
Haddish later addressed fans who thought she was going through some emotional moments. The "Girls Trip" star debunked the rumors about her state of health.