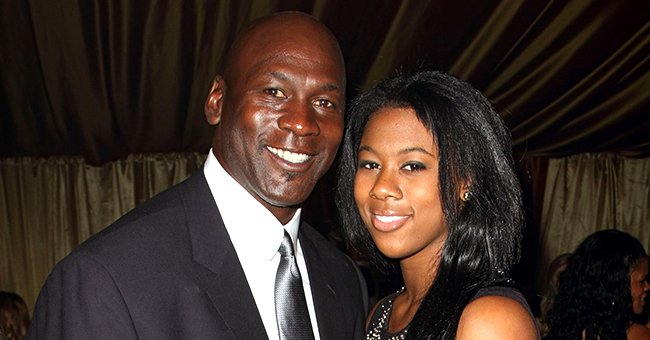 Getty Images
Michael Jordan's Daughter Jasmine Flaunts Her Long Neatly-Done Braids in New Photos
Michael Jordan's daughter, Jasmine Jordan, recently shared photos of her long braids, and the mother of one looked gorgeous with her hairstyle.
In a recently shared photo on Instagram, Jasmine Jordan was pictured showing off her long braids while she struck a pose in a white shirt and red patterned shorts.
In another separate post, Jasmine was seen sitting in the driver's seat of a vintage car with her back turned to the steering wheel.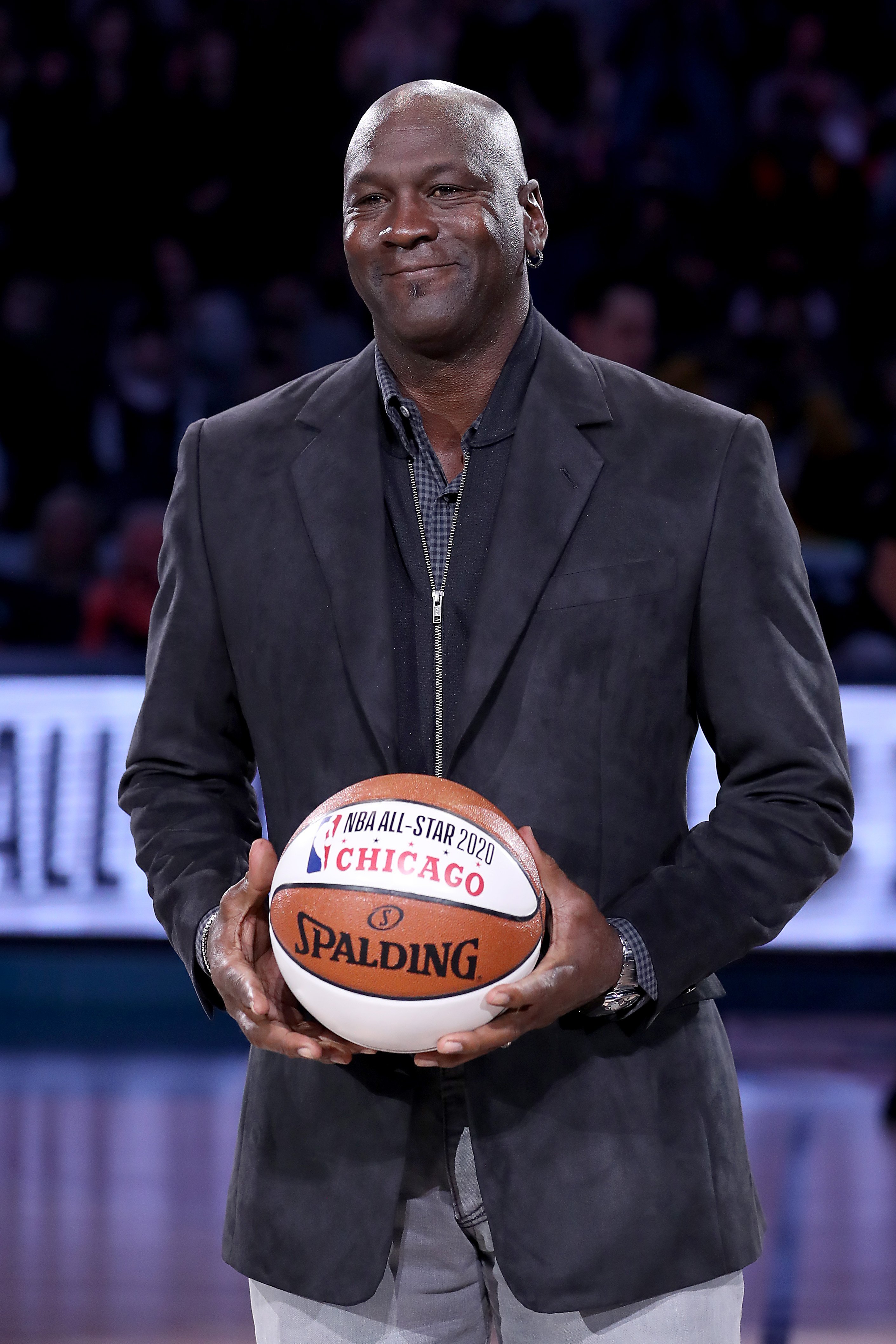 Michael Jordan takes part in a ceremony honoring the 2020 NBA All-Star game on Feb. 17, 2019. | Photo: Getty Images
Donning a grey T-shirt alongside a pair of black shorts and colored Jordan sneakers, Jasmine once again showed off her long braids, which were styled in a ponytail.
With her elbows resting on her thighs, Jasmine slightly smiled as she posed for the photo which was captioned:
"Definitely stole the cookies ? from the cookie jar ??‍♀️?"
The gorgeous picture seemed to thrill fans and followers of Jasmine, who quickly took to the comments section shortly after she shared the post.
One user wrote, "Okkkk love the shoes and the old school? while another added, "Love Love Love the J's pretty girl," with many others also gushing over the photo.
...Jasmine proceeded to make a name for herself as one of the most influential people off the court.
Jasmine was born on December 7, 1992, as the youngest child of basketball legend, Michael Jordan, and his ex-wife, Juanita Vanoy.
Unlike her two older brothers who played basketball just like their dad, Jasmine reportedly once revealed that basketball was not meant for her.
Despite her lack of interest in playing basketball, Jasmine's early exposure to sports had influenced her, and she ended up studying Sports Management at Syracuse University.
Following her graduation from college, Jasmine proceeded to make a name for herself as one of the most influential people off the court. Currently, Jasmine works with the Jordan Brand athletes playing for the Charlotte Hornets, which is owned by her father.
Outside of her job as a sports manager, Jasmine also has quite a fulfilling love life. During her studies at Syracuse University, Jasmine met Rakeem Christmas, and the two fostered a friendship.
After they both graduated from school, Christmas, who is also a basketballer, got drafted into the NBA, and the dynamics of their relationship changed.
In June 2018, the couple announced their engagement, and barely a year later, they welcomed their son, Rakeem Michael Christmas, in May 2019, making Micahel Jordan a grandfather.
Earlier this year, ESPN released "The Last Dance," a 10-part documentary series that is centered around Micahel Jordan and his last year playing for the Chicago Bulls.
While some aspects of Jordan's personal life are highlighted in the documentary, the absence of his ex-wife, Juanita Vanoy, whom he was married to from 1989 to 2006, was noticeable.
Vanoy's absence further stirred up controversies about the circumstances surrounding the couple's separation.
While addressing the question on everyone's mind, Jasmine explained that she believed there was no need for her parents to continue talking about their marriage. To Jasmine, the past should be left in the past and nothing more.
Please fill in your e-mail so we can share with you our top stories!