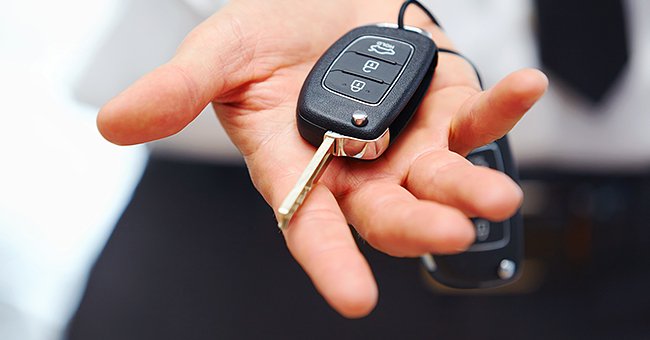 shuttershock.com
Man Takes Away Daughter's Car for Lying to His Fiancée
A Reddit poster narrated what led him to deprive his daughter of her car. He is a 36-year-old whose 16-year-old child lied to her soon-to-be stepmom.
For the father of one, age is nothing but a number and should not be a barrier for love. He shares that he is genuinely in love with his 21-year-old beau, who he engaged in May.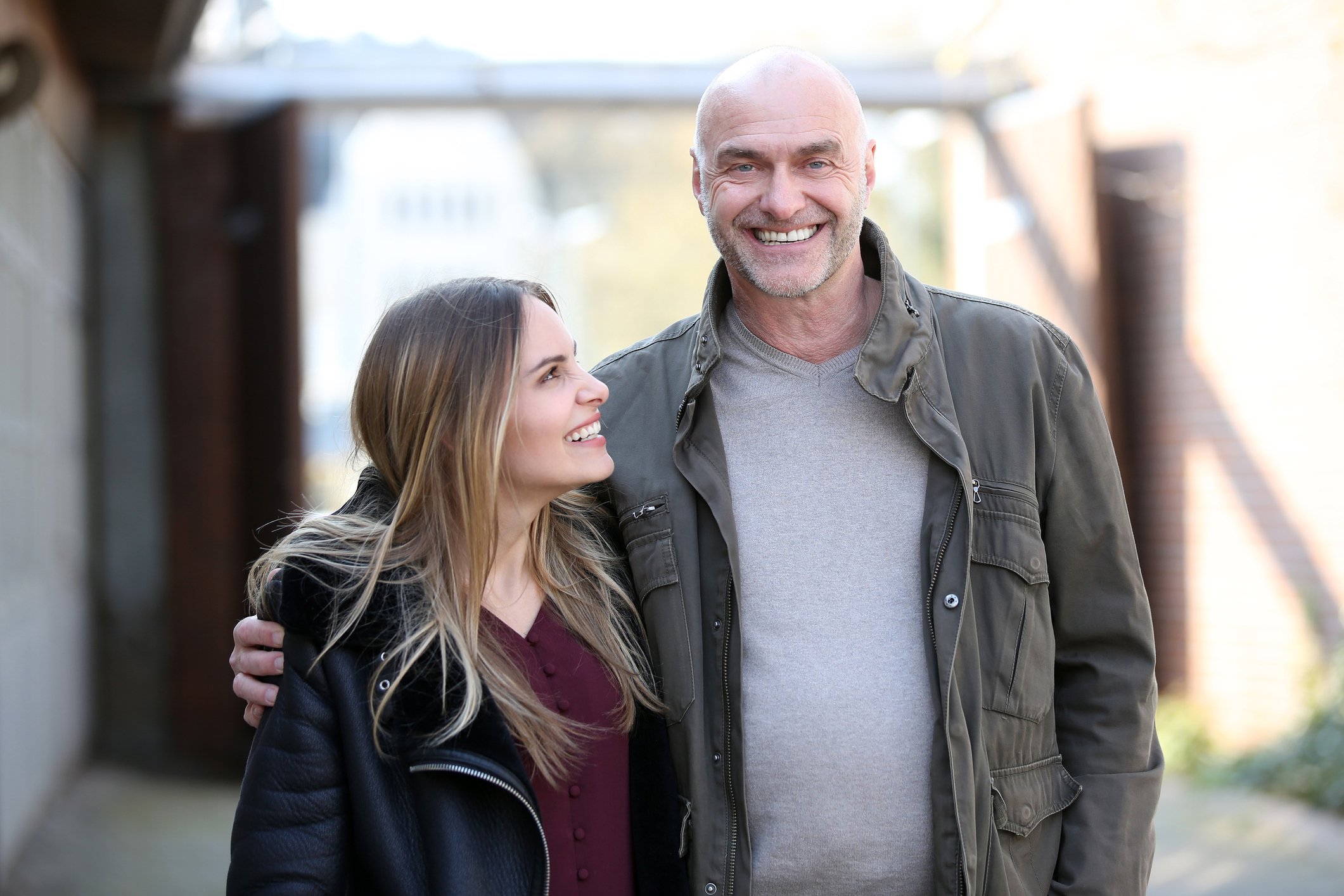 Man laughs happily into the camera while holding a younger woman in his arms | Photo: Getty Images.
The pair have only dated for a few months, but are convinced that sealing their relationship by exchanging wedding vows should be the next line of action.
The 36-year-old is set to wed in October, and he has full custody of his daughter because her mother has been dealing with some mental health issues, which have made it impossible for her to have a relationship with her daughter. She has also been in and out of various rehab centers.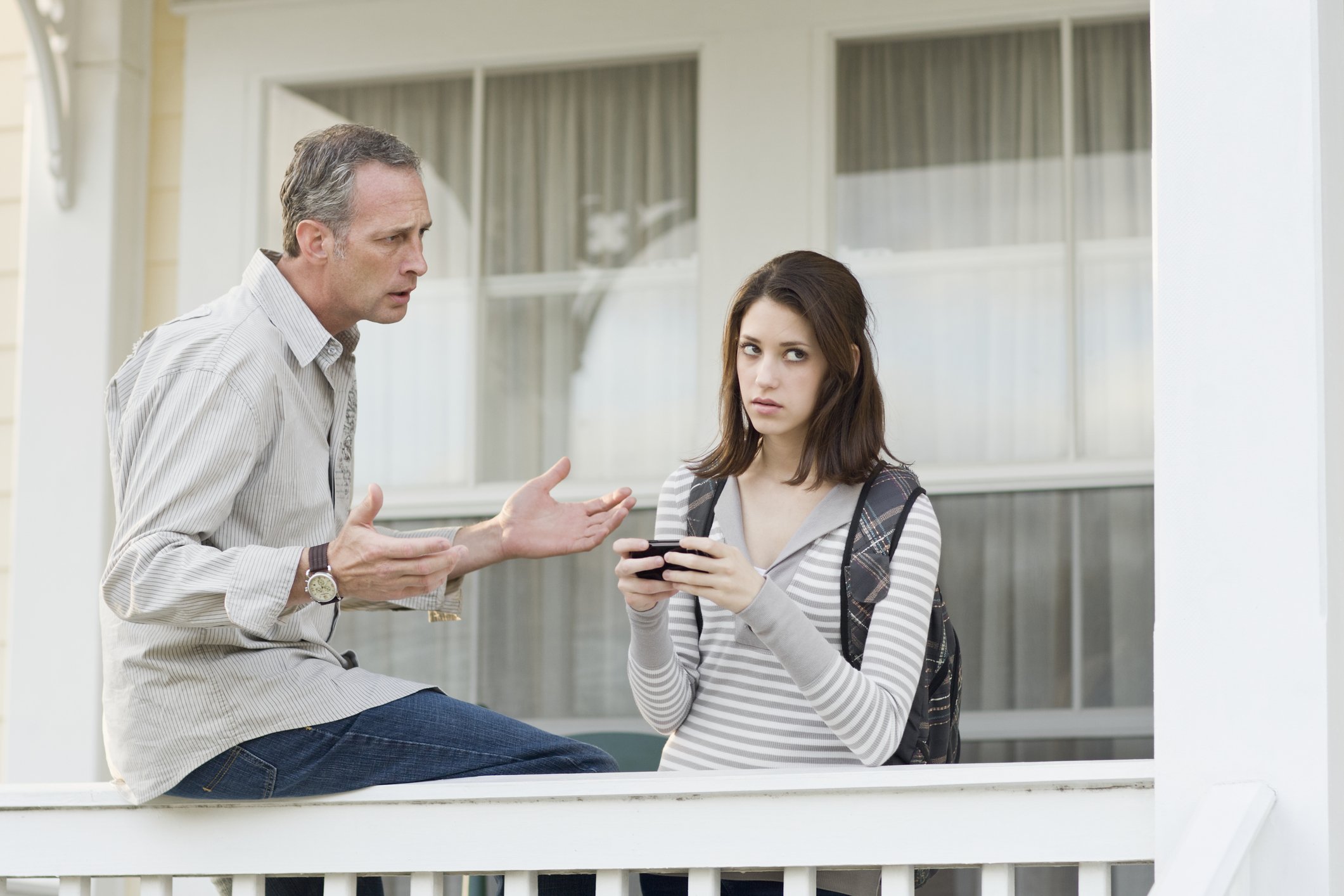 Father and teenage daughter. | Photo: Getty Images
Like most parents of teenagers, his bone of contention is his daughter's behavior. The 16-year-old seems unreceptive towards her dad's fiancee; her 25-year-old aunt is also on her side. According to the Reddit user:
"My daughter has been a nightmare. She and my youngest sister, 25, keep calling my fiancee 'the kid.'
Despite the teenager's behaviors, the 21-year-old has decided to foster a relationship with her. On several occasions, she has tried to schedule a date for an outing, but the 16-year-old keeps bringing up excuses to explain her unavailability.
Recently, the soon-to-be bride brought up her regular shopping ideas, but the teenager said that she had extracurricular activities.
Consequently, her dad secretly followed her car and realized that she hung out with his youngest sister instead. This made him angry. He said;
"I am furious. First, at my sister for enabling toxic behavior and second at my daughter for lying to her stepmom."
As punishment, he collected her car keys. His sister soon reached out to him and asked him to give it back, but the father of one explained that he would have the keys until his daughter forms a relationship with his fiancee.
In all, the man wants his lover to be accepted wholeheartedly by the rest of his family. He wanted to know if he overreacted by taking his teenager's car keys.
Other Reddit users had a couple of things to say via the comment section under the story. A large percent of commenters did not support the dad's actions.
They questioned his love affair with his young fiancee and stated that it was too soon to be engaged.
Some mentioned that his child is not obligated to bond with the 21-year-old. They advised him to first connect with his daughter and hear her reasons for her behaviors.
Please fill in your e-mail so we can share with you our top stories!