Chris Brown's Mom Joyce Hawkins Spreads Good Vibes to Followers in a Black Jumpsuit & Fluffy Slippers
Chris Brown's mom, Joyce Hawkins, shows off her beautiful physique in a recent Instagram video while flaunting new slippers.
Rapper Chris Brown's mother, Joyce Hawkins, is a stunner, and she knows how to show it off. Hawkins posted a video on Instagram recently to share a positive message with her followers while gushing about her new slippers. Her caption read,
"HAVE AN AMAZING DAY YOU DESERVE IT!! LOVE YOU ALL!! @boudoirnyc_"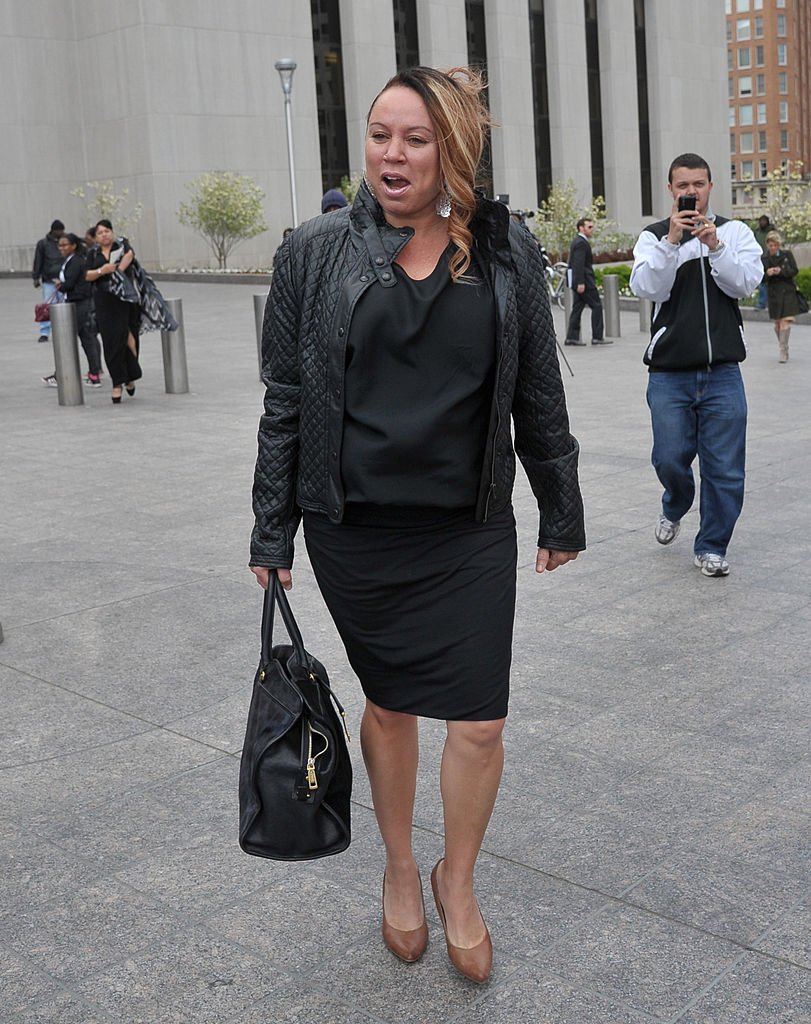 In Hawkins' video, she stood in front of a mirror with her phone directed at it. The rapper's mom wore a plain black jumpsuit that stopped just at her knees. The black number accentuated her figure with its short sleeves, slightly showing off her flawless skin.
She gushed about the flamboyant fluffy slippers she was wearing, expressing how much she loved the slippers, after which she made sure to drop a kind word for her followers.
Hawkins encouraged her social media friends to be positive and reassured them that things would be okay, even though they were not going as planned. Fans thanked her for her kind words and praised her ageless beauty.
Apart from being a positive light for her Instagram fanbase, Brown's mother also loves to share photos of her beautiful family, especially her adorable grandchildren.
With the birth of her grandson, Hawkins could not wait to extend her grandma duties to the adorable tot.
In April, the beauty shared a throwback photo of her famous son, comparing him to his daughter, Royalty, and exclaiming at the striking resemblance between her son and her six-year-old granddaughter.
Joyce's photo of Chris was a cute one from way back when he was still a kid, with a bright smile and a stuffed cat perched on his shoulder.
Her followers could not help but fawn over the cute younger Chris Brown, agreeing that he and his daughter looked very much alike.
Six-year-old Royalty is not the only grandchild that gets Hawkins' attention and spotlight on her Instagram page. In November 2019, Brown's second child, a son, Aeko Catori was born.
With the birth of her grandson, Hawkins could not wait to extend her grandma duties to the adorable tot. In May, the doting grandma stormed her Instagram with an adorable snap of baby Aeko.
The 7-month-old boy, who lives with his mother, Brown's ex, Ammika Harris, in Germany, was wearing a pin-striped jumpsuit with a pin-striped bib hanging from his neck. The proud grandmother gushed over her sweet angel and was joined by her followers. 
Although her son is the superstar and her grandkids are her little bundle of joy, Hawkins loves to dazzle with stunning photos of herself, often stealing the spotlight and looking effortlessly beautiful while doing so.