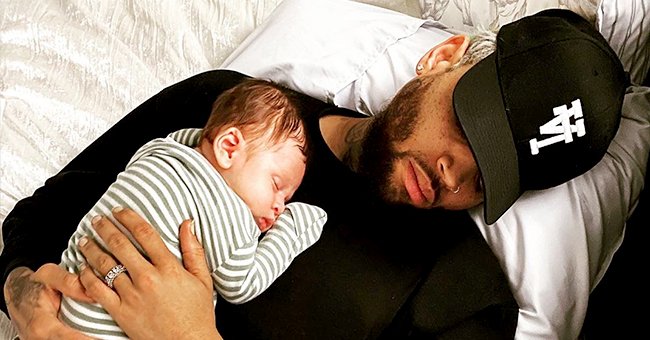 Instagram/chrisbrownofficial
Chris Brown's Son Aeko Makes a Face at His Mom Ammika in an Adorable New Photo
Chris Brown's baby son, Aeko, is in Germany with his mother, Ammika Harris, and the pair continue to have adorable moments together. Harris shares photos of some of these moments with her fans on Instagram, the latest being a cute snap of Aeko making a face.
The COVID-19 pandemic measures forced Chris Brown's girlfriend, Ammika Harris, to remain in Germany with their son, Aeko, but the mother-son pair look to be enjoying their time in the European nation.
Harris keeps sharing pictures and videos of herself and Aeko's cute moments with her fans on social media and with Chris Brown, who also posts some of them on his Instagram.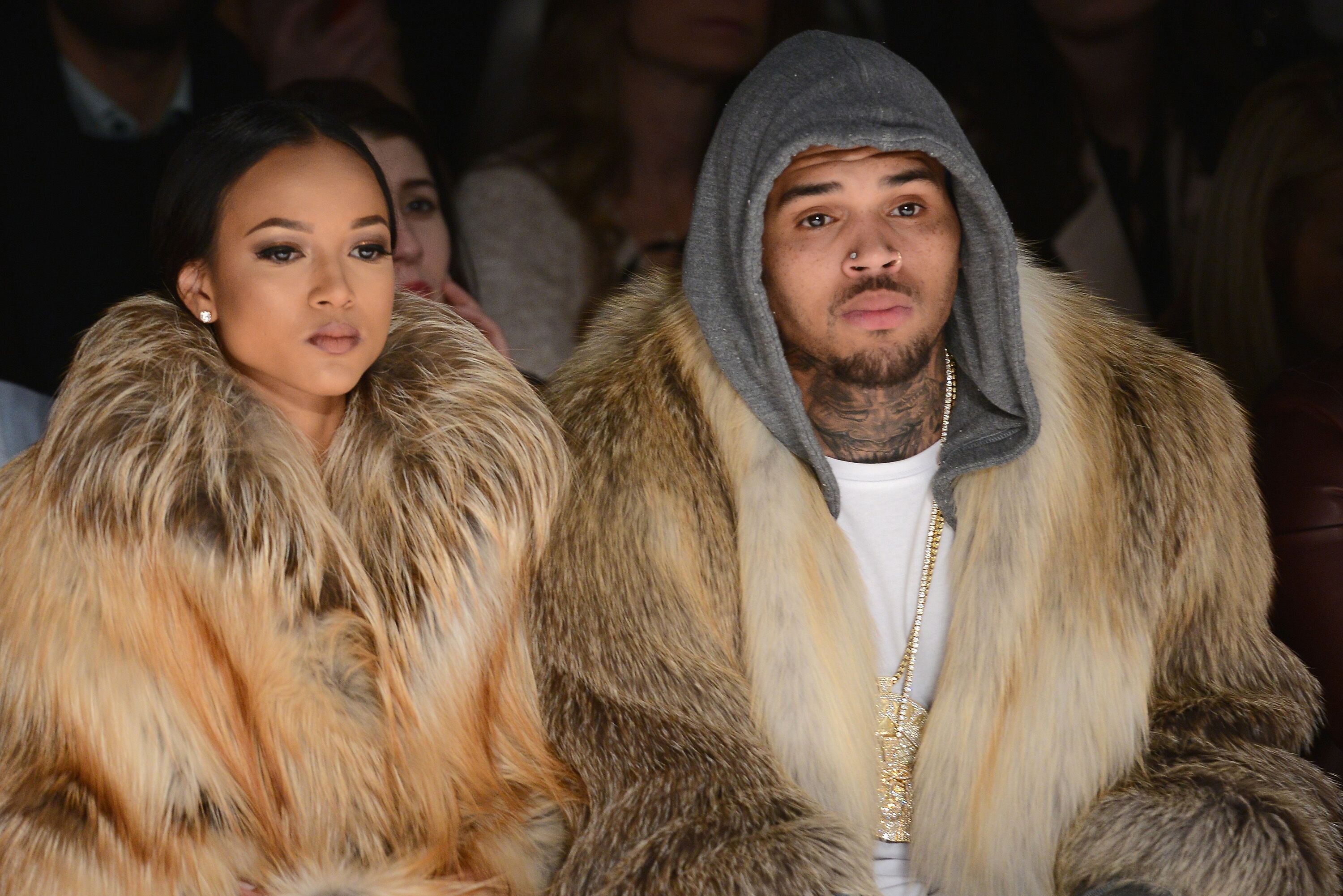 Chris Brown and Ammika Harris at the Mercedes-Benz Fashion Week in February 2015. | Photo: Getty Images
The recent picture of Aeko shared by Harris showed her cute son making a face as though he was displeased with something. Harris captioned the post:
"BUT MOOMMMMM."
Chris Brown also shared a short video clip of Harris and Aeko cuddled up and listening to the song, "New Balance," by Jhene Aiko. The video ended with Harris giving her son a loving kiss on the face.
Chris Brown and Ammika Harris welcomed Aeko in late November last year. The singer shared his newborn's first photos in December, showing his face for the first time.
Aeko is Brown's second child. He also has a 6-year-old daughter, Royalty, who he shares with his ex-girlfriend, Nia Guzman. The singer is fond of Royalty, who he named an album after.
In the video, the singer was seen cowering behind a wall while the fan screamed that he was her life partner.
Royalty and Aeko make for a cute sibling pair and showed just that in a picture their father shared, showing big sister Royalty, helping to change her baby brother's diapers and also bonding with him.
The relationship between Chris Brown and Ammika Harris is one that they have never confirmed publicly. It even took a while for them to confirm that they had a baby.
That has led many to wonder the state of their relationship, as well as who Harris is. Ammika Harris is a model who has worked for brands like "PrettyLittleThing," "Fashion Nova," and "H & M."
Speculations about her and Chris Brown began in 2015, with the couple involved in an on-and-off relationship. They were also spotted in Paris in January 2019, sparking more relationship rumors until their son's arrival.
With his fame, it is expected that many women from all over the world will want to be connected with Chris Brown, but he has to worry about one closer to home after he shared a video of a fan stalking him on his property.
In the video, the singer was seen cowering behind a wall while the fan screamed that he was her life partner. Brown also revealed that the fan, who he noted had a mental illness, had tried to sneak into his property before.
Aside from being stalked by crazed fans, Chris Brown has also had his fair share of legal issues over the years.
His issues with the law began in 2009, with his felony assault charge, which came after he hit ex-girlfriend, Rihanna, and, most recently, his detention in Paris after a woman accused him of raping her.
Please fill in your e-mail so we can share with you our top stories!