Snoop Dogg's Look-Alike Father Vernell Enjoys Bonding Time with His Grandsons in a Throwback Photo
Snoop Dogg's look-alike father Vernell Varnado took a walk down the memory lane as he shared a throwback photo of himself with his handsome grandsons.
Vernell Varnado is looking back at the time when he was enjoying pizza with his grandsons. The proud father of Snoop Dogg treated his fans on Instagram with a photo of one such day. 
"Me dirty and west East 44th midtown Manhattan 2017," the 70-year-old captioned the photo. The old man has four grandkids from his son, Snoop. 
Born Cordozar Calvin Broadus, Snoop's father gave him the nickname "Snoopy" when he was young and the reason behind is quite endearing. 
Varnado thought his son was cute as the dog in the comic strip "Peanuts" so he named him after him.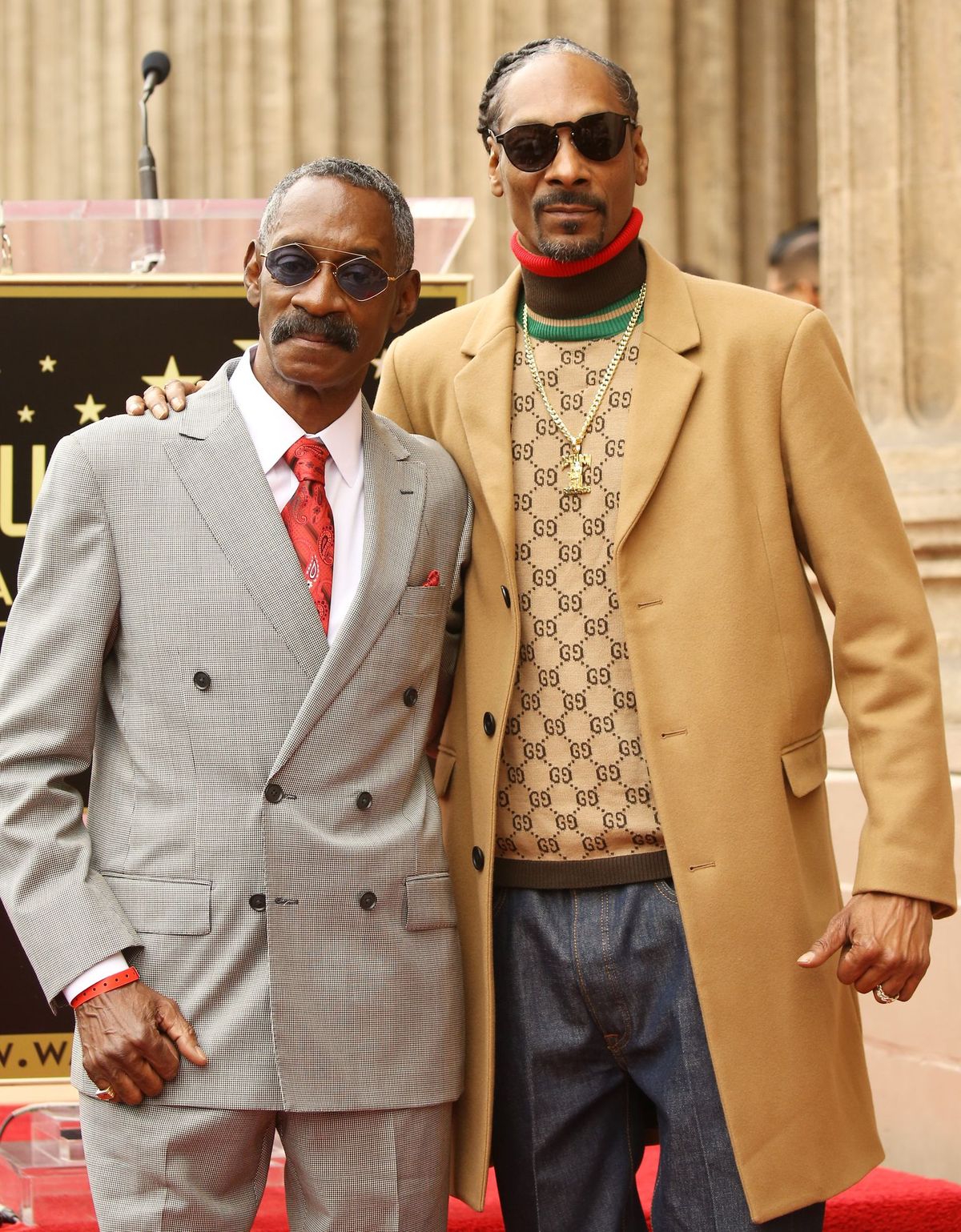 VERNELL ADORES HIS SON
Varnado thought his son was cute as the dog in the comic strip "Peanuts" so he named him after him. Snoop might have been a cute one, but his life in the streets was anything but. 
Born in Long Beach, California, on October 20, 1971, Snoop started rapping from a young age. Even before he was in the 6th grade, he would play the piano and sing at his local Baptist church. 
The rapper's life was far from a perfect one as he got into trouble more often than not after high school. He was arrested several times for possession of drugs. 
SNOOP'S LIFE AND CAREER
Snoop spent some time in prison back then. He was also associated with the infamous "Rollin' 20 Crips Gang." Eventually, he started making music as a way to escape his troubles. 
The rapper recorded early demos with his cousin Nate Dogg and a friend named Warren G. Soon, one of the tracks caught the attention of Dr. Dre. 
Dr. Dre invited Snoop for an audition. He rapped under the name of Snoop Doggy Dogg back then. The duo collaborated on a song for the movie "Deep Cover."
Snoop went on to become a key rapper in Dr. Dre's 1992 mega-hit album "The Chronic." Two years later, the rapper released his first album "Doggystyle" that claimed the number one spot on Billboard's hip-hop and Top 200 charts. 
His next album "The Doggfather" was also a huge hit although it did not perform well commercially. His musical career bloomed as he became one of the most prominent names in the rap world. 
Besides being an incredible rapper, Snoop is a proud father to his four kids, Cordell, Cori, Julian, and Corde. He has been married to his high school sweetheart, Shante, since 1997. 
Snoop has also appeared in several movies including "The Wash," Training Day," and "Starsky & Hutch." He also starred in his own reality show "Snoop Dogg's Father Hood" in 2007.