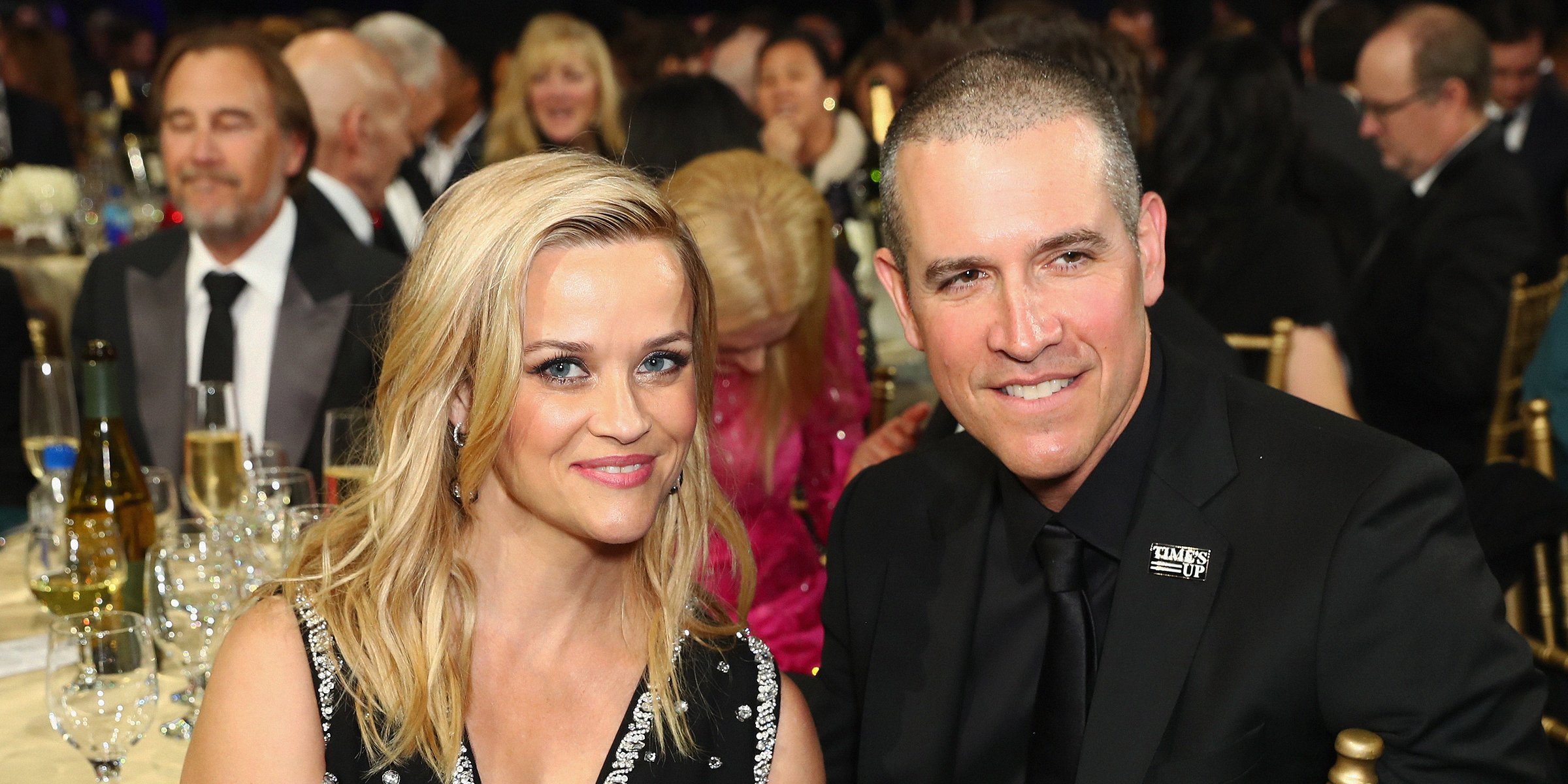 Reese Witherspoon and her husband Jim Toth. | Source: Getty Images
Reese Witherspoon Bought 4 New Houses with Her Husband of 11 Years Who Accepted Her Children

After she found herself divorced with two children, Reese Witherspoon feared she would not find a partner that loved her and her children. But that changed when her husband of 11 years, Jim Toth, swept her off her feet. Despite her happiness with Toth, the actress updated her investment portfolio and purchased four properties this year.
Relationships in Hollywood are not known for their longevity, but for a select few, meeting their other half really is like the movies. However, Reese Witherspoon saw a bleak future for her love life after she divorced her ex-husband Ryan Phillippe.
Even though the actress wondered if she would find a partner that loved her and accepted her children, she had a chilling encounter that almost got her to take this harsh reality.
Witherspoon confessed that the most hurtful thing a person had ever said to her was to tell her that she would never find someone that loved her and her children.
As heartbroken as the actress was, she decided to use those dark words to motivate her to find the right partner and prove the person wrong. Therefore, when Jim Toth came along, Witherspoon considered herself lucky and blessed to have met someone as kind and "wonderful" as him.
Besides her thriving love life, Witherspoon also has a flourishing career. She is one of the wealthiest actresses, with a net worth of 400 million dollars, stated Hello Magazine.
So, this year, the actress decided to splurge on a few assets. She purchased not one but four properties in the first six months of 2022 worth 28 million dollars, which include one in Los Angeles and three in Nashville.
One of the properties is an 18-million-dollar estate close to Nashville that sits on four acres of land. Witherspoon had the estate custom-built in 2020, comprising a 15 000 square-foot main house, a pool house, a tennis court, and a huge outdoor pool.
In Los Angeles, the actress opted for a smaller ranch house with four bedrooms and three bathrooms in Brentwood worth five million.
Witherspoon also invested in a historic building in Nashville, which is suspected to be a potential office for her two growing businesses.
The actress runs her lifestyle brand, Draper James, and a production company, Hello Sunshine. Lastly, she purchased a $672,000 house in the Franklin suburb of Nashville.
He Rescued Her at a Party
For every great romance, the essential story is the first meeting, and the couples meet-cute is right out of a romantic comedy. The couple, who was married in 2011, first got together when Witherspoon had broken up with fellow actor Jake Gyllenhaal.
During an interview, the actress revealed that she met the Hollywood talent agent in 2010, during a friend's party after a drunk guest had attempted to hit on her.
She added that the man, who was "slurring and scowling," would not leave her alone. Luckily, Toth rescued her, with Witherspoon saying:
"Jim came over and said,'Please excuse my friend. He's just broken up with someone.' Jim was a really good friend, pulling him out of that situation. That's just kind of who he is, a really good person."
Before meeting Toth, the "Legally Blonde" star was married to star Phillippe, and they share two children. The couple split in 2007, with both of them blaming their ages for their divorce. After the split, they both opened up about why they broke up.
The former couple met in 1997 during Reese's 21st birthday party.
During an interview in 2007, Phillipe said he believed the reason for their split was how young they were when they got married.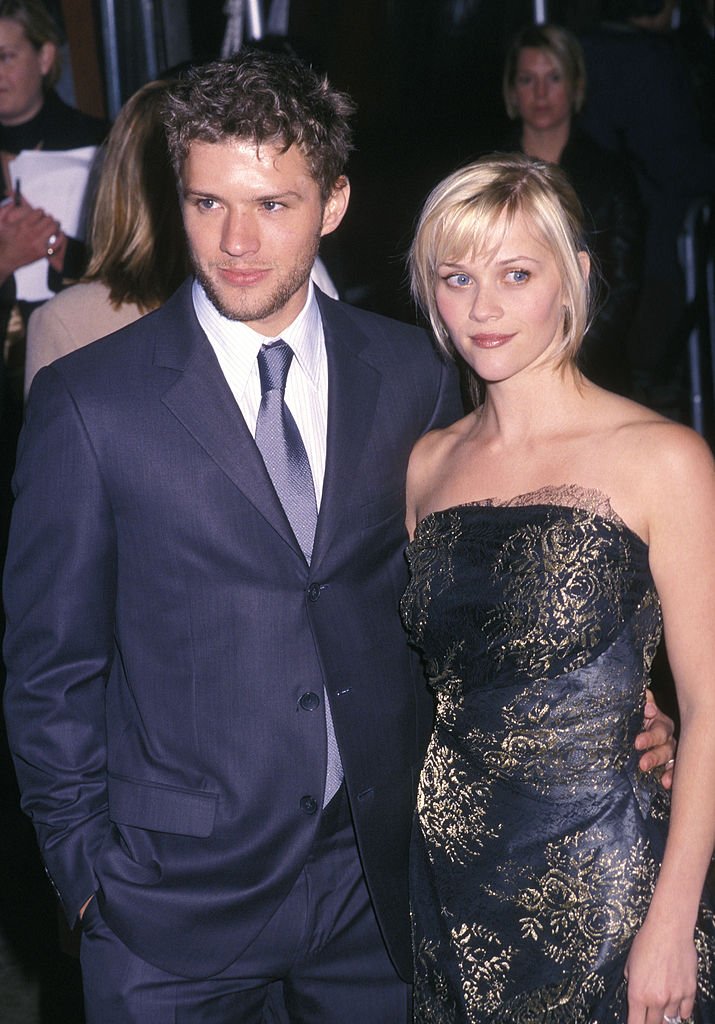 Ryan Phillippe and Reese Witherspoon attend the New York City Premiere of "The Importance of Being Earnest" | Photo: Getty Images
The former couple met in 1997 during Reese's 21st birthday party, and the actress echoed his sentiments during an interview in 2017 when she said:
"I got married when I was 23 and I had two kids by the time I was 27. So I don't know, you know, sometimes it's good to know yourself,"
Infidelity Rumors Lead to a Split
A year later, the pair were married in 1999, and three months later, they welcomed their daughter Ava. Four years later, their son Deacon was born.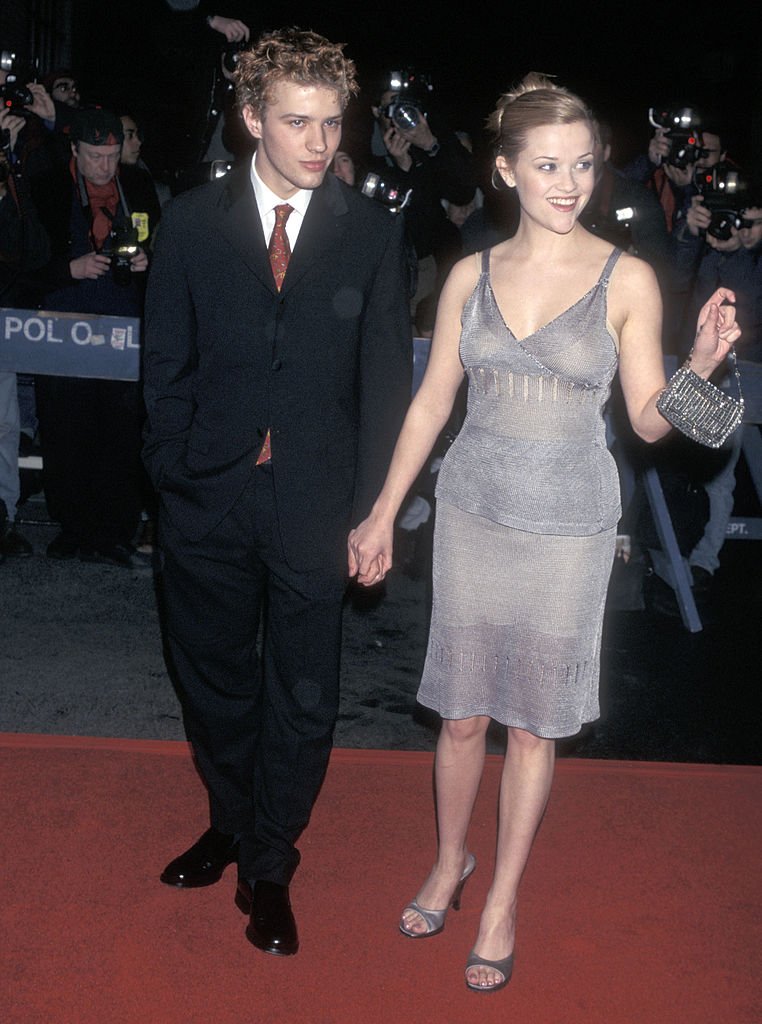 Ryan Phillippe and actress Reese Witherspoon attend the "Twilight" New York City Premiere on February 18, 1998 | Photo: Getty Images
However, in 2007, Reese and Phillipe got divorced. There were also rumors that Phillipe cheated on his wife with his "Stop-Loss" co-star Abbie Cornish while they were on set. After the breakup, he even dated Cornish until early 2010.
In 2010, Reese started dating Toth, and the pair quickly fell for each other, with a source sharing that it was his maturity that attracted the actress to him.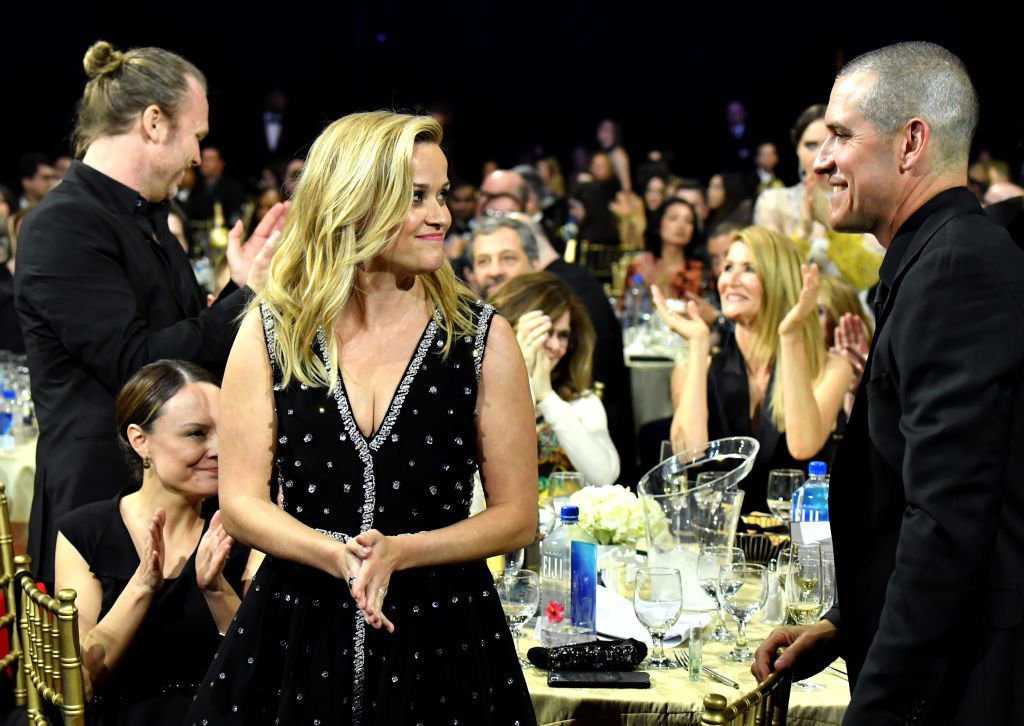 Reese Witherspoon and Jim Toth attend The 23rd Annual Critics' Choice Awards 2018 | Photo: Getty Images
During an interview, Reese revealed that she had fallen in love with him because he made her feel safe and cared for, adding:
"Jim said,'I'm gonna show you every day what a good partner is, what a good person is. I'm going to take care of you. I'm gonna do this so much that you're gonna get used to it.'"
Having Children at an Older Age Was Difficult
In 2011, the couple got married in an intimate ceremony held at the actress' Ojai estate. Guests included Matthew McConaughey, Renne Zellweger, and Robert Downey Jr. Only a year later; they welcomed their first child, Tennessee James Toth.
During an interview on her "Reese Witherspoon x Hello Sunshine" YouTube page, she shared that it had been much harder to have a child at 37 compared to 23.
She also said that while it had been scary to deliver a child when she was 23, there were definite benefits to being a young mother. She added that pregnancy had taken a more physical toll on her body at 37 and that she was glad she had had children earlier.
It seems that one of her children may be following in her footsteps into show business when it was revealed that her son Deacon is a musician.
The 16-year-old recently shared his first song, "Long Run," featuring vocals by Nina Nesbitt. While he did not sing on the track, he served as the composer.
Please fill in your e-mail so we can share with you our top stories!