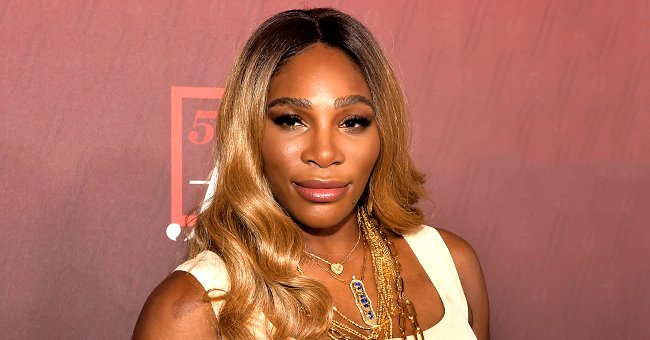 Getty Images
Fans Say Serena Williams Looks like Sister Venus in This Pic Wearing a Purple Dress – Do You Think So?
Fans and Followers of tennis champion Serena Williams almost mistook her for her sister, Venus, saying their resemblance is uncanny.
It is not uncommon for siblings to look alike, but for tennis champion Serena Williams, her fans and followers could not hold back from raving about the striking resemblance she shares with her older sister, Venus Wiliams, in a new post.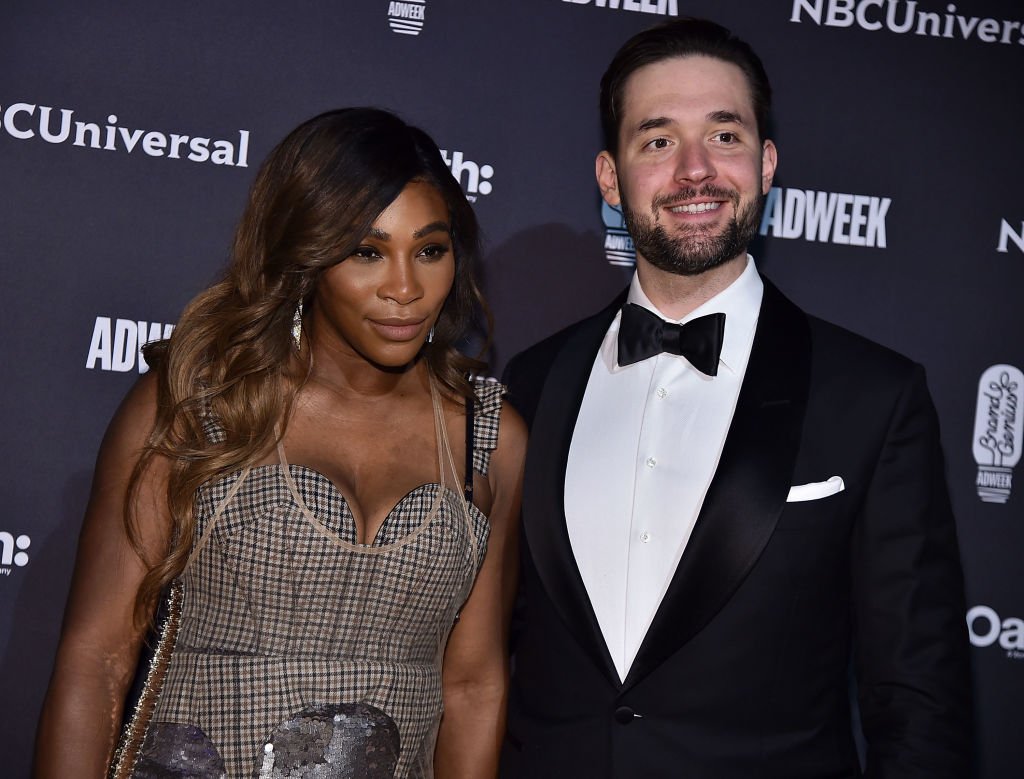 Serena Williams & Alexis Ohanian at the 2018 Brand Genius Awards in New York City on Nov. 7, 2018. | Photo: Getty Images
Serena recently shared a beautiful picture of herself on Instagram with which she coupled with an inspiring caption that read:
"No matter how hard the day before was, just remember if you want to quit, give up think of who you could be inspiring."
The 23-time grand slam champion was wearing a dress from her fashion line, which is named after her. The skin-tight apparel was a patterned purple dress that showed off her toned physique.
Although many commented on how uplifting Williams's message was, some other followers were much more concerned about the spitting image of Venus Williams that they saw in her.
A user commented that they initially thought the post was a photo of Venus, which elicited agreeing comments from other users who thought the exact same thing.
The tennis icon awaits her chance to dominate the 2021 Wimbledon season.
Although fans seem to think that Williams could very well pass for her older sister, the siblings lead two very different lives, albeit both sisters are regarded as two of the greatest tennis players.
Williams is married to her doting husband, Alexis Ohanian, and has been since they tied the knot in November 2017. Their first child, Olympia, was born in September 2017, but her birth came with unexpected complications which resulted in Williams almost losing her life.
With that sudden eye-opener, Ohanian realized how important it was for the world to normalize paid paternity leaves for working fathers.
The dad of one, and co-founder of Reddit, made sure to implement the policy in the company and became a strong advocate for supporting mothers.
Williams struggled with pulmonary embolism, a condition that caused her blood to clot, among many other conditions. Apart from being an advocate for supporting women, the Reddit co-founder has also become an avid supporter of anti-racism and black rights.
Amid quarantine, Ohanian recently announced that he would be stepping down from the board of the company he founded so many years ago, requesting that a black person be put in his place so that Black people could have a representative.
The selfless act was welcomed with open arms, and many praised the athlete's husband for standing up for what he believed. Williams also openly praised her hubby, expressing how proud of him she was.
While Williams and Ohanian show how much of a power couple they can be, the tennis icon awaits her chance to dominate the 2021 Wimbledon season after the 2020 plans were canceled due to the pandemic. Until then, she continues to grace her fans with stunning photos of herself.
Please fill in your e-mail so we can share with you our top stories!