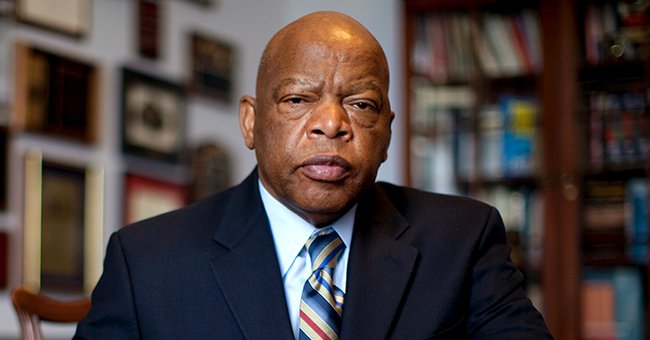 Getty Images
Jennifer Hudson and Niecy Nash Pay Touching Tribute to John Lewis after His Death
Jennifer Hudson and Niecy Nash paid a touching tribute to late congressman John Lewis by thanking him for his excellent service.
Some individuals have sacrificed almost all they have to ensure that the United States of America progresses. The lives of these kinds of people deserve to be celebrated.
Foremost civil rights activists and astute congressman John Lewis recently died at the age of 80 after suffering from stage IV pancreatic cancer, and almost everyone is saddened by his death.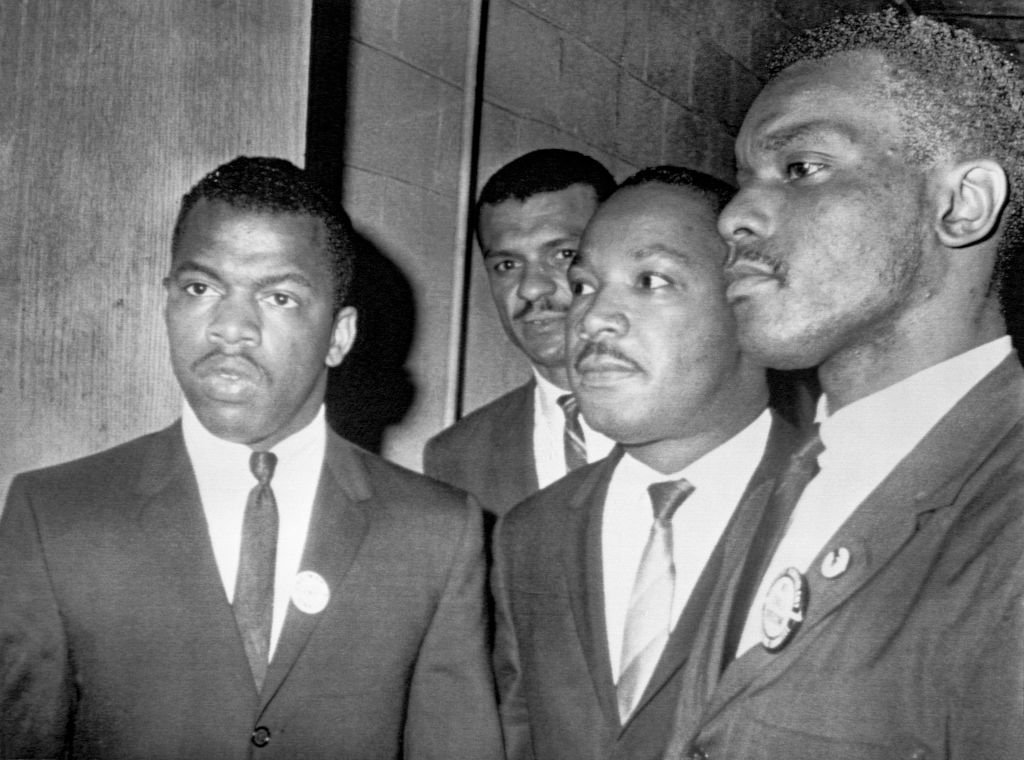 Reverend Martin Luther King Jr. at Fish University in Nashville, with John Lewis, national chairman of the Student Non-Violent Committee and Lester McKinnie| Photo: Getty Images
Celebrities Jennifer Hudson and Niecy Nash took to their respective Instagram accounts to mourn the loss of John Lewis while paying heartwarming tributes to him.
Hudson shared a picture of herself with Lewis and thanked him for his service. The image which showed Hudson wearing a red one-shoulder dress and Lewis wearing a black tuxedo was captioned:
"Servant well done " I can hear God saying that to you now! Rest In Peace congressman civil rights icon, John Lewis."
Similarly, Niecy Nash also shared pictures of herself wearing a red peplum gown while posing with the legendary activist. The first image showed Nash and Lewis dancing while the second was a closer shot of them posing for the camera.
In her lovely but succinct caption, Nash also thanked Lewis for his service and added that it was a pleasure to witness his power. She concluded by saying, "WELL DONE! #RestInPeace."
He was beaten within an inch of his life during a peaceful protest.
Hudson and Nash are not the only celebrities to mourn the loss of Lewis. Several celebrities took to their various social media platforms to commend Lewis for a job well done while stating that his death was a big loss.
Aside from A-listers, those who had been impacted by the works of Lewis also mourned his loss, most thanking him for being among those who paved the way for a better America.
Born to sharecroppers in 1940 in Troy, Alabama, Lewis became fascinated with the movement of human rights when he visited a library at the age of sixteen and was denied a library card due to racial segregation.
Following that incident, he began to partake in non-violent protests to ensure that all races were treated equally. One event that remains strong in the mind of those who remember Lewis was when he was beaten within an inch of his life during a peaceful protest on Edmund Pettus Bridge.
Having been jailed more than 40 times, Lewis' works were not in vain, and when former President Barack Obama presented him with the Presidential Medal of Freedom, many considered it a well-deserved award.
Despite the many obstacles he was faced with, Lewis was able to overcome, and even until his death, he gave his voice to issues that affected people of color.
Please fill in your e-mail so we can share with you our top stories!