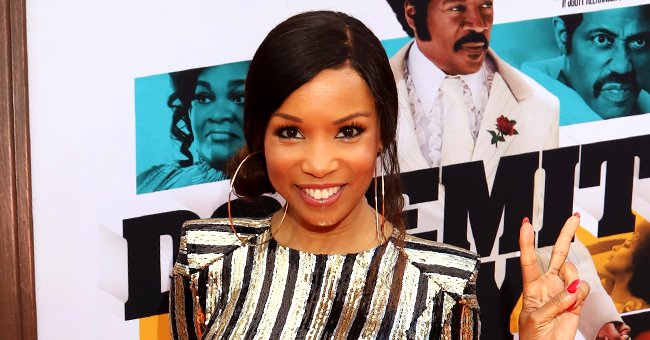 Getty Images
Elise Neal from 'The Hughleys' Flaunts Her Blonde Hair While in a Bright Pink Jumpsuit
Elise Neal looked as gorgeous as ever in a form-fitting outfit that had her flaunting her ample curves in a recent post. Neal showed fans that she had no hair out of place.
Hollywood's Elise Neal flaunted her ever-youthful figure in an Instagram upload, and she had fans drooling on the timeline.
Neal, who played Yvonne in "The Hughleys," showed that she hasn't aged a day as her fitted ensemble clung to her graceful figure.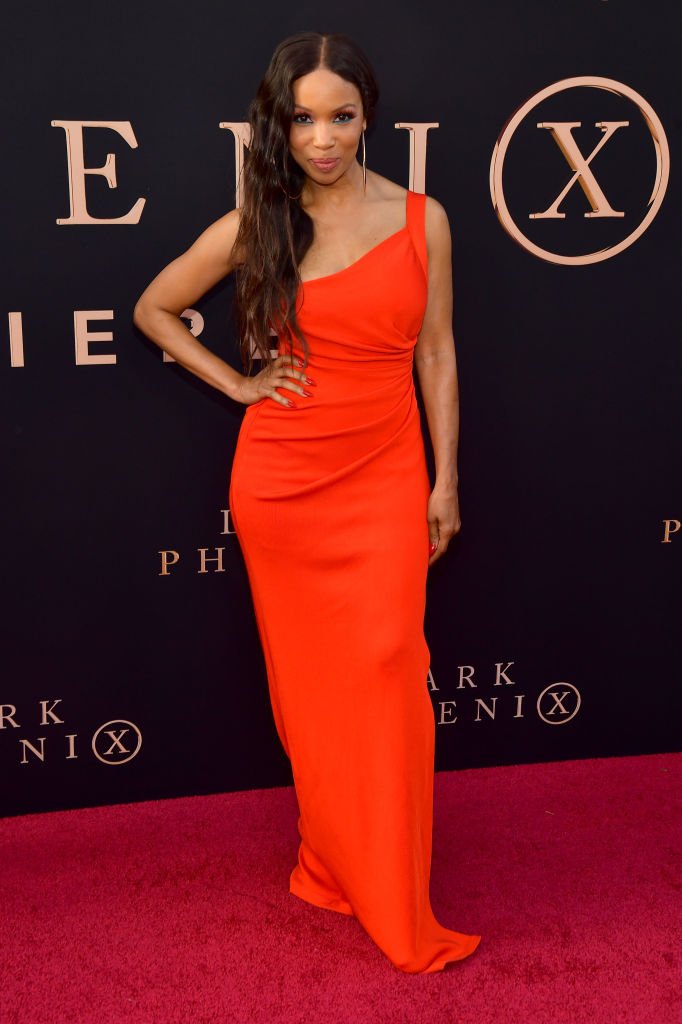 Elise Neal attends the premiere of "Dark Phoenix" in Hollywood, California on June 4, 2019. | Photo: Getty Images
ELISE IS EVERGREEN
The outdoor snapshots showed the Hollywood star basking in the summertime as she brandished her smoldering figure in a hot pink playsuit. The bodice teased a plunging front that accentuated Elise Neal's cleavage. She captioned the summer-themed post:
"Decided my hair should have fun (since i can't right now)... but #safetyfirst #quarantinecolorchange…"
Neal's hair did look like it was having "fun" as she let down her luxurious blonde tresses in a wavy fashion. Her face was done up in perfect makeup, while she rocked some statement necklaces. Elise Neal's soft glam was completed with her infectious bright smile.
FANS WERE LOVE-STRUCK
Many of Neal's followers were head over heels about her fabulous display and made no hesitations about lavishing her with sweet words. One fan gushed: "Soooo gorgeous," while another thought the star actress was "barbie."
For her eating habit, Neal believes in striking a balance and eating in moderation.
A third follower went creative with their admiration: "Are those space pants, cuz Elise, you look out of this world!..." Many fans continued to applaud her sense of style with warming emojis.
THE SECRET TO NEAL'S LOOK
It is safe to say that Elise Neal, 54, is one of Hollywood's stars who have remained ageless over the years. However, she makes sure to stay that way by sticking to a healthy lifestyle and some workout routines.
Neal, who starred in "Logan," shared that she was religious to her workout session, whether she was preparing for a movie role or not.
She continued as she noted that the body changes as one gets older, and the level of metabolism becomes different. Elise advised more weight training at this point.
NEAL'S HEALTHY LIFESTYLE
When it comes to staying fit, Elise Neal attributes most of her gains to dancing. She made it known in an interview that she has been dancing since the age of six.
The "The Hughleys" star mentioned that she does dance cardio, some yoga, squats, sit-ups, and running, among other workout hacks.
For her eating habit, Neal believes in striking a balance and eating in moderation. She stated that she makes sure to satisfy her cravings but keeps up with her workout.
Please fill in your e-mail so we can share with you our top stories!