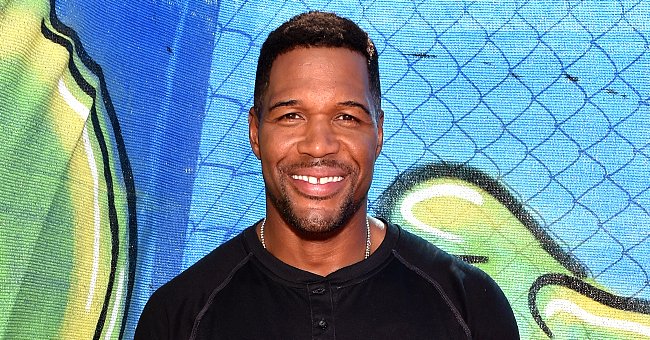 Getty Images
Check Out This Adorable Clip of Michael Strahan Spending Time with His Best Friend Enzo

Michael Strahan has shared a video of himself playing with his adorable dog Enzo, and the internet has fallen in love with him.
They say that a dog is man's best friend, and for Michael Strahan, that definitely rings true for him and his adorable puppy Enzo.
The former NFL star shared a video of himself playing with Enzo and the internet could not get enough of the furry pooch, with one fan writing "cuteness overload."
Strahan has always been known for his love of animals, even partnering with PETA in a PSA on leaving your dogs outside in cold weather.
It's easy to see his bond with his Enzo who melted his follower's hearts in the sweet video. After one wrote that the puppy was way too cute, another said:
"Awwwwwwww can I pet your puppy? I'm kidding i'd rather dog-sit when your an hour away. Such a cutie."
The former football player was first introduced to dogs after he and his ex-wife Jean adopted three rescue dogs and is now a big animal lover.
Earlier this year, Strahan was spotted walking his adorable dog as he took a walk in the park with his daughter Sophia,15.
Strahan and his ex, have been caught up in a bitter custody battle.
The animal lover even appeared in a video where he read a letter to the Miniature Goldendoodle, revealing that while he may be well trained, he was still playful and loved playing catch.
In the video, it is clear to see the close bond between the two and the NFL legend urged those on the fence about getting a dog to take the leap. He said:
"When we got you, the entire meaning of time changed. Opening the door to come into the house fills my heart with joy. You have made time slow down, distractions go away and love fill my heart."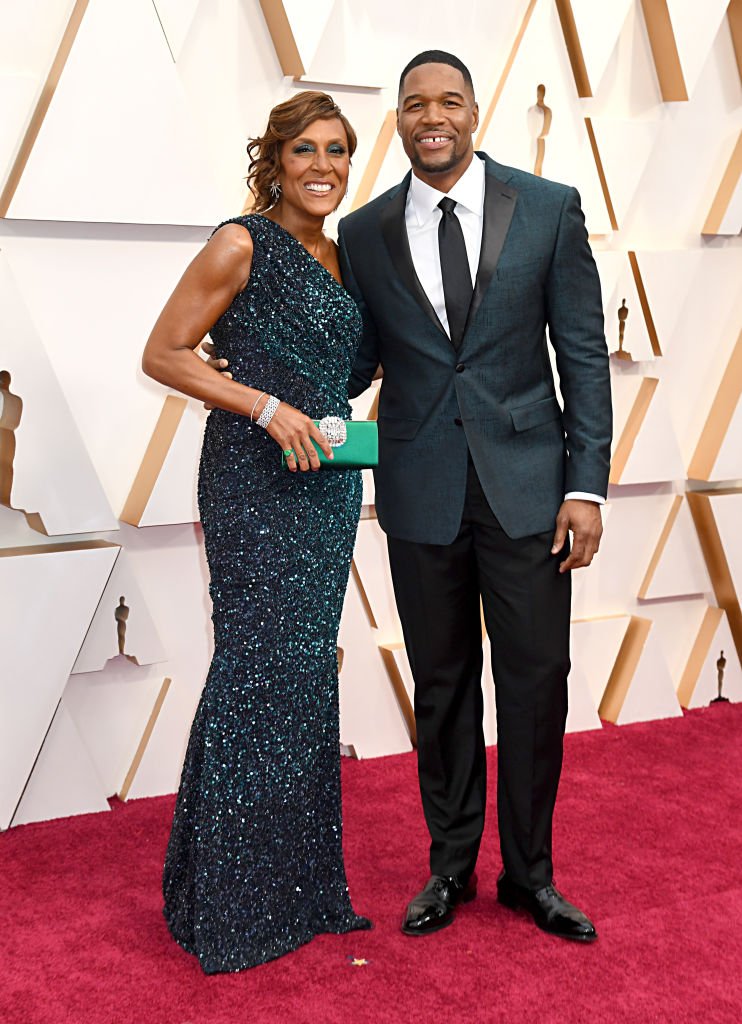 Robin Roberts and Michael Strahan attend the 92nd Annual Academy Awards,2020: Photo: Getty Images
Strahan has twin daughters with his ex, Sophia and her sister Isabella, and the star has been spending a lot of time with them recently.
This Memorial Day, he revealed that his daughters had joined him in cooking a Memorial Day meal, sharing a rare video of the trio.
Strahan and his ex, have been caught up in a bitter custody battle with the former athlete accusing her of physically and emotionally abusing their daughters.
Documents claim that he had proof of the abuse which included Jean failing to take their daughters to court-ordered therapy sessions.
Please fill in your e-mail so we can share with you our top stories!