See How Todd Chrisley Reacts to Wife Julie's Male Teammate in a New 'Chrisley Knows Best' Teaser
In a new sneak preview of "Chrisley Knows Best," Todd and Savannah Chrisley discussed his jealousy. The pair spoke about Todd's wife, Julie, who appeared to be flirting with a man who was with her as she played badminton.
The sneak peek of the upcoming episode of "Chrisley Knows Best," revealed how Todd was capable of jealousy when another man gave his wife, Julie, some attention. While Julie and Nanny Faye Chrisley had a round of badminton on a court, the family patriarch watched on with his daughter, Savannah.
The pair appeared to be snooping as they discussed the game between the two women. Savannah fanned the flames of jealousy in her father when she mentioned how a man, who appeared to be their trainer or perhaps a teammate, looked like actor Kevin Costner.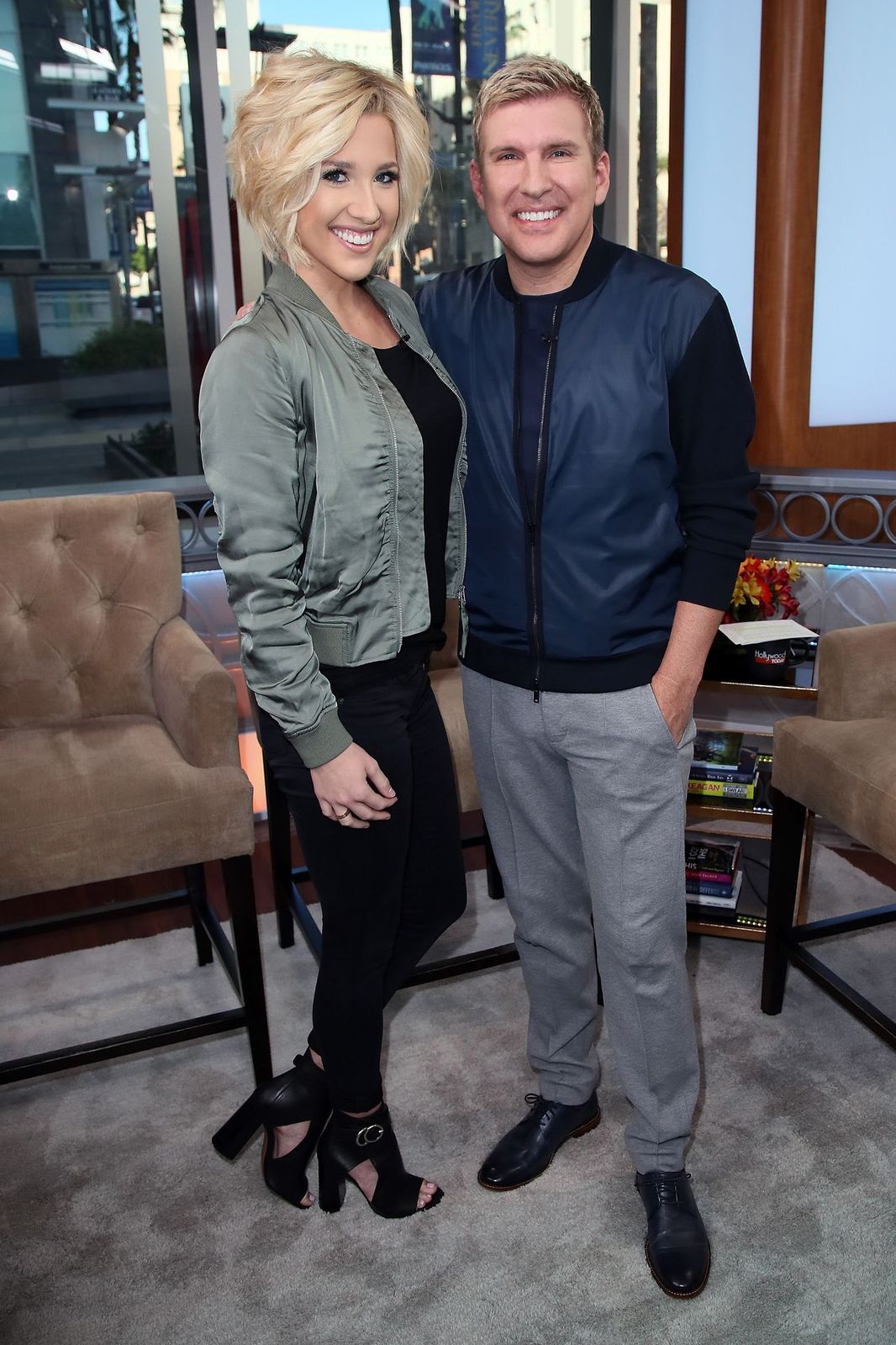 TODD IS THE KING OF FASHION
The reality star noted that he looked good and "sophisticated" in his sweater and was also fit as he participated in some exercise. Seemingly getting upset by his daughter's observations, Todd stated how he was the "king of fashion," "sophistication," and "class."
Questioning her father if she was hearing a "tinge of jealousy" in his voice, he responded by claiming that he'd never had any jealousy in his body for his whole life. Savannah was clearly not buying it as she looked on at the court.
WORRIED ABOUT JULIE FLIRTING
Having scored against Nanny Faye, Julie received a high five from the Costner look-a-like. Showing that he was actually jealous, Todd questioned: "Is she flirting with him?"
His daughter unconvincingly tried to calm him by responding, "Umm no." The family patriarch then noted that cheating started innocently like the way his wife was interacting with the man on the court.
ANTICIPATING CHEATING
Todd claimed that the next thing he would find a crew neck sweater in the closet. Savannah brushed that off by stating that he also wore crew necks like the man assisting Julie.
CALLING OFF HER WEDDING
Her father answered: "Not like that." In June 2020, Savannah revealed that she was experiencing some relationship problems of her own when she announced that she and her fiancé Nic Kerdiles has called off their wedding and engagement.
TAKING THINGS SLOW
While on her father's podcast, "Chrisley Confessions" she shared that they were taking a step back to take things slowly in their relationship. She revealed how they'd realized that they were moving too fast.
SAVANNAH SUPPORTED BY FAMILY
In March 2019, she signed on as Rampage's creative director before the postponement of her wedding. By November 2019, she was supported by her family and Kerdiles as she promoted her Rampage x Savannah Chrisley fashion line.
SEASON 8 OF THE REALITY SHOW
The launch was held at Belk at the Cool Springs Galleria Mall in Franklin, Tennessee. The 8th season of "Chrisley Knows Best" aired on July 9, 2020, on USA Network.
NANNY FAYE WITH SEX TOY
A promo for the reality show featured Nanny Faye massaging herself with what appeared to be a sex toy. The newest season of "Chrisley Knows Best" airs on Thursdays at 9 p.m.