Ciara Puts Her Huge Baby Bump on Display in an Unbuttoned Jacket and Matching Pants (Photo)
Ciara recently showed off her baby bump on social media. Although the singer's due date is drawing closer, there are doubts that COVID-19 would prevent her husband from being present at the delivery.
American singer-songwriter Ciara will soon become a mother of three. The R&B star reminded her fans of that fact with the latest in a series of adorable posts on her social media handles.
Ciara looked dashing as she displayed her huge baby bump in a new Instagram post which she shared with her over twenty-five million Instagram followers on Thursday night.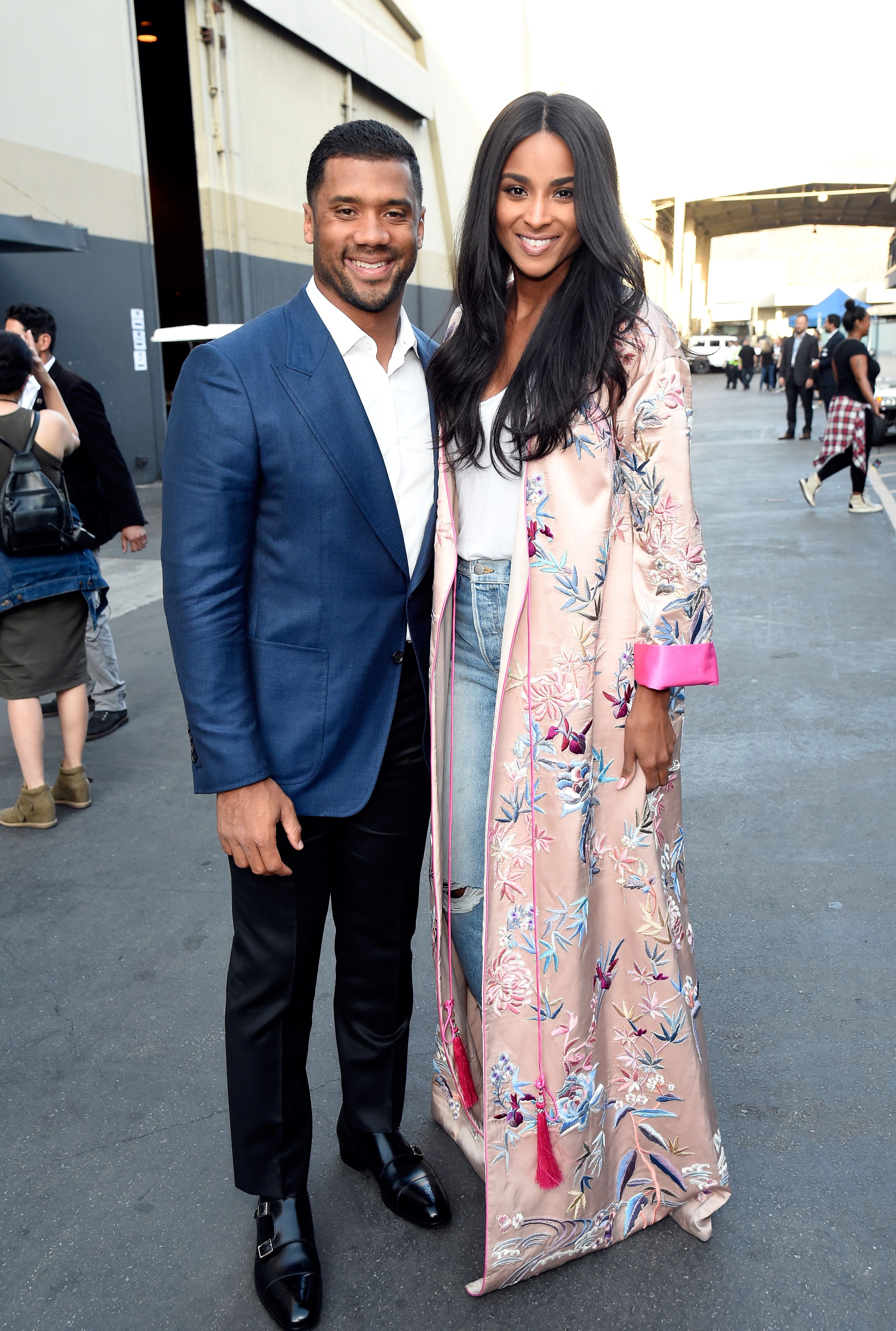 In the photo, the 34-year-old sported a comfortable outfit consisting of a pair of grey pants with the zipper undone to show off her bump and a matching grey jacket with brown leather patches.
She then completed her look with a lovely thin necklace that rested on her bare chest. The singer's jacket was unbuttoned, leaving her stomach and a large scar from a previous incision bare. Ciara captioned the photo:
"ATL Bred. #Rooted"
Fans gushed at the sight of the superstar, showering her with compliments and support. Many asserted that the mother-of-two looked gorgeous and was still effortlessly "slaying" despite her condition.
Some fans were curious about when Ciara expected to deliver her latest bundle of joy and they quizzed her on her due date. However, the dancer is yet to confirm any information regarding her baby's arrival.
Ciara's husband may not be allowed to be with her when she gives birth.
Nonetheless, the Texas native continues to astonish fans with numerous shots of herself with her bulging tummy. She shared another photo of herself cradling her unborn child while looking ravishing in long braids and an orange-cropped turtleneck, complete with a pair of classy sunglasses.
The model's definitely not toning down her style because of her pregnancy. She shared yet another lovely photo on Wednesday, this time in an all-black vegan leather corset top, as she showed off her afro hairdo.
Ciara and Seattle Seahawks star Russell Wilson are set to welcome their third child. They already parent two children -  three-year-old daughter, Sienna, and Ciara's six-year-old son, Future Zahir, who she shares with ex-partner and rapper Future.
2020 is turning out to be full of celebrations for Ciara and Wilson, as the couple recently celebrated their sixth wedding anniversary on June 6.
However, the expectant couple is facing a bit of a conundrum. Ciara's husband may not be allowed into the delivery room when she delivers their child due to COVID-19 regulations.
Although it is not yet confirmed, Wilson expressed his sadness at the situation, saying Ciara leaned heavily on him for support during their first childbirth in 2017. Hopefully, they let him in and we get to see yet another gorgeous member of the Wilson family!