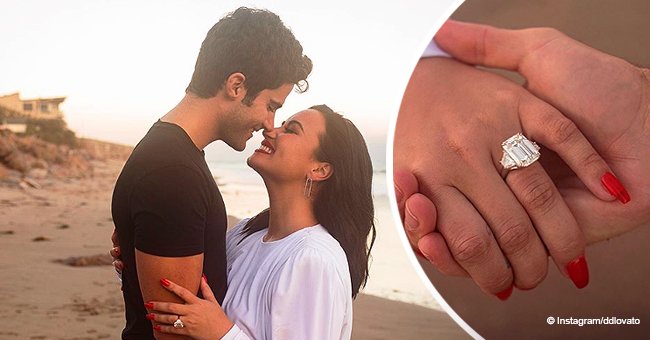 Instagram/ddlovato
Demi Lovato Is Engaged to Max Ehrich – Take a Look at Her Huge Engagement Ring
Multitalented entertainer Demi Lovato is excited about her engagement to Max Ehrich, and she showed off her expensive engagement ring while telling fans about it.
It is a wonderful feeling to be in love with someone who envisions forever with you. The excitement of the engagement and the joy of looking forward to making new memories is always fantastic.
Demi Lovato is engaged to Max Ehrich and she showed off her estimated one million dollar engagement ring while sharing a picture of herself and her fiance.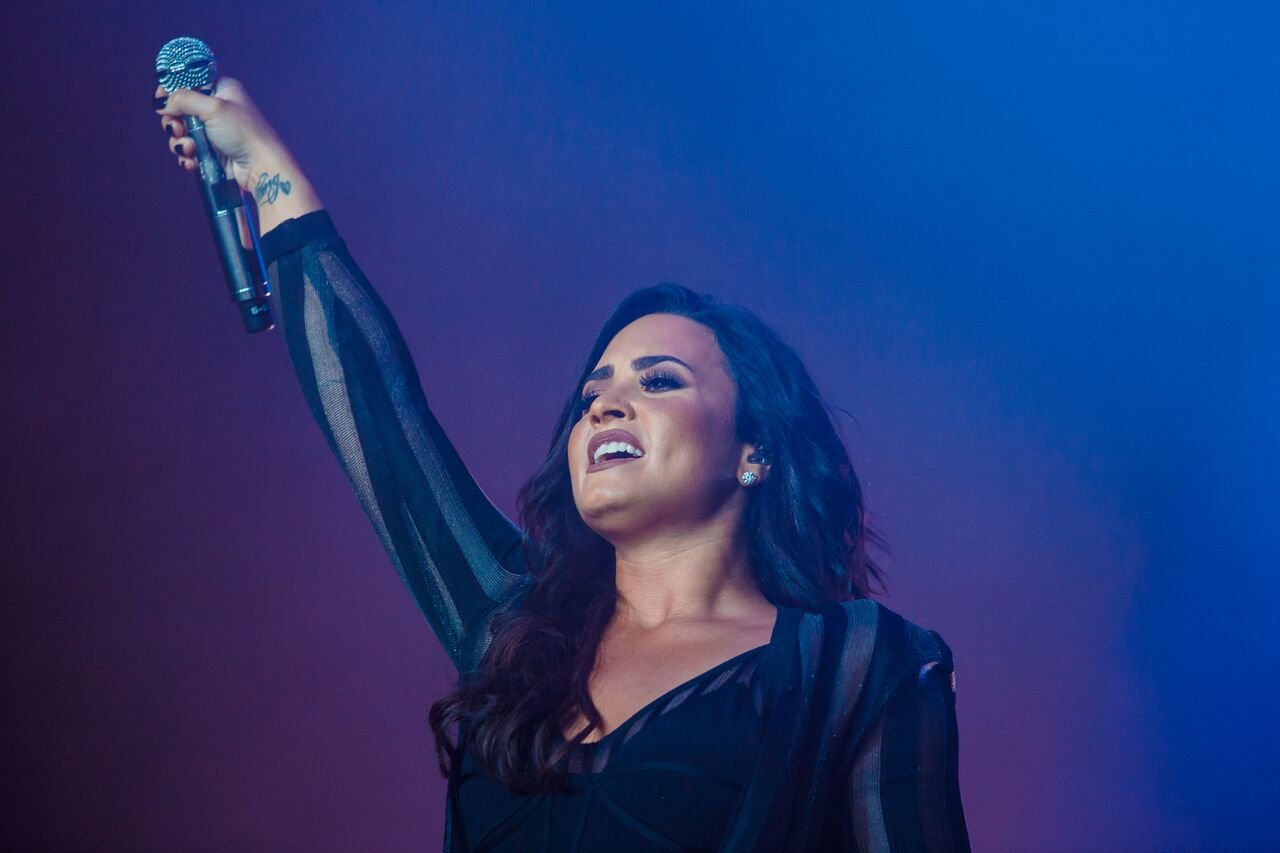 Demi Lovato performing in Brazil in December 2016. | Photo: Getty Images
Lovato explained that when she was a little girl, her birth dad often called her his "little partner" and although it made sense then, it made even more sense now that she was going to be someone's partner officially.
To her future beau, she expressed that she immediately saw him and knew she was in love with him. Lovato added that the feeling was not something she could describe to anyone who had not felt it and that:
"You never pressure me to be anything other than myself. And you make me want to be the best version of myself. I'm honored to accept your hand in marriage."
Lovato concluded by stating that she was ecstatic to start a family with Ehrich and a caption was never going to be enough to express how she truly felt.
The pictures she shared alongside the post featured her wearing a white bodice gown as she leaned in for a kiss with Ehrich who had on an all-black outfit. Her gorgeous engagement ring said to be worth almost a million dollars was on display.
Ehrich, who is also an actor and talented singer, has been a long time fan of Lovato.
Lovato and Ehrich first confirmed that they were a couple in May 2020 when they shared a video of themselves dancing and kissing, although there had been reports that the pair had been together since March.
Interestingly, what makes their love story all the more fantastic is that Ehrich, who is also an actor and talented singer, has been a longtime fan of Lovato. For him, it is exciting to have her by his side as a lover and partner.
Although there is no news about when the couple plans to tie the knot, for now, they are basking in the glow of their engagement.
Please fill in your e-mail so we can share with you our top stories!